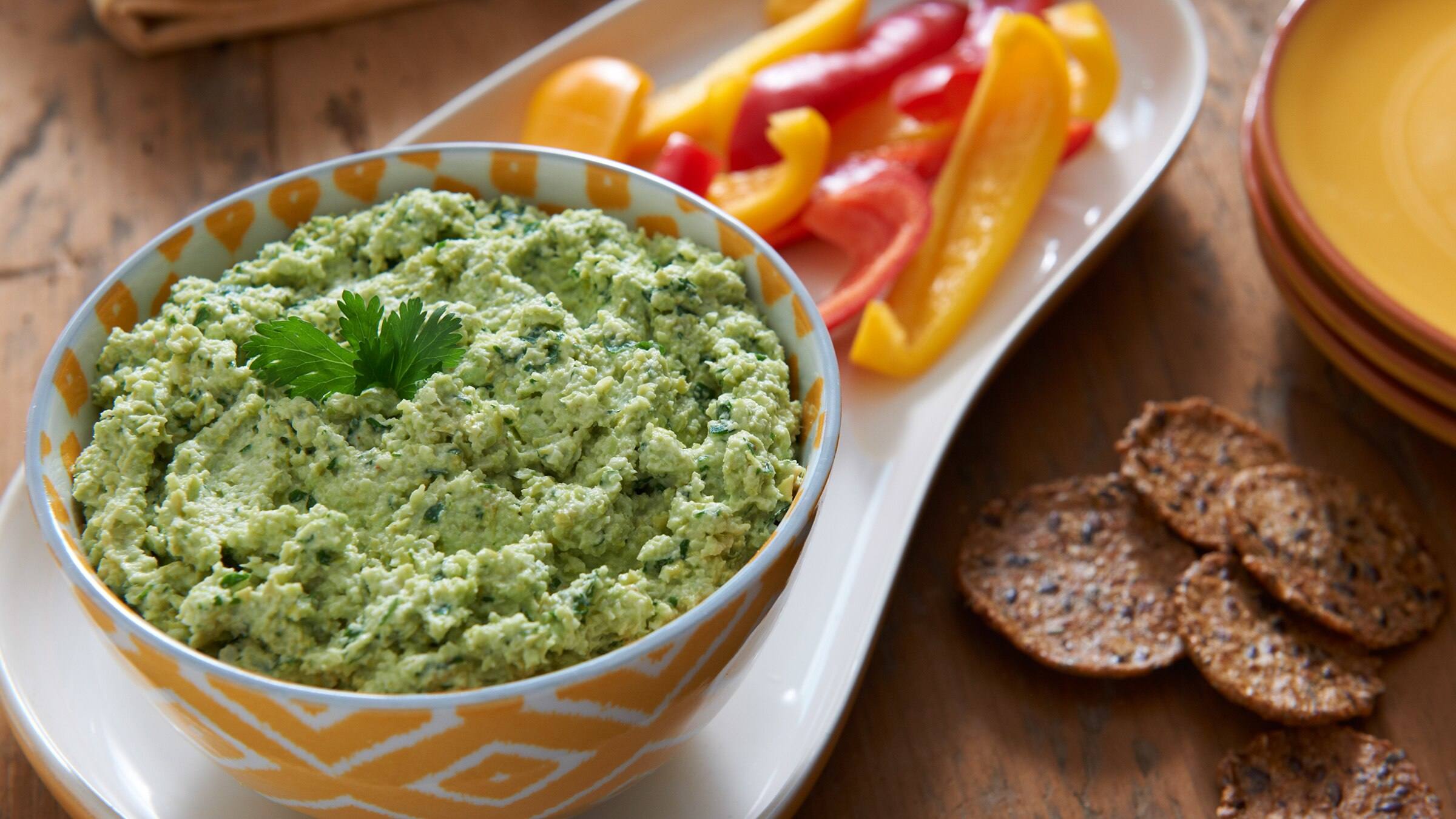 Keep it interesting for your next meal and try our spicy Baja dip recipe, that's quick and easy to make - what more could you want!
INGREDIENTS
4 cloves garlic, unpeeled
2 cups (500 mL) frozen, shelled edamame, cooked according to package directions
1/2 cup (125 mL) packed fresh cilantro leaves
5 Tbsp. (75 mL) Hellmann's® Vegan
1/4 cup (60 mL) fresh lime juice
1/2 tsp. (2 mL) salt
1/4 tsp. (1 mL) ground cayenne pepper
1/4 tsp. (1 mL) ground cumin
METHOD
Microwave garlic in small microwave safe bowl covered at HIGH until tender, about 45 seconds. Let cool slightly then remove skins.

Process garlic and remaining ingredients in food processor until smooth. Serve, if desired, with gluten-free crackers, corn chips and/or fresh vegetable sticks.