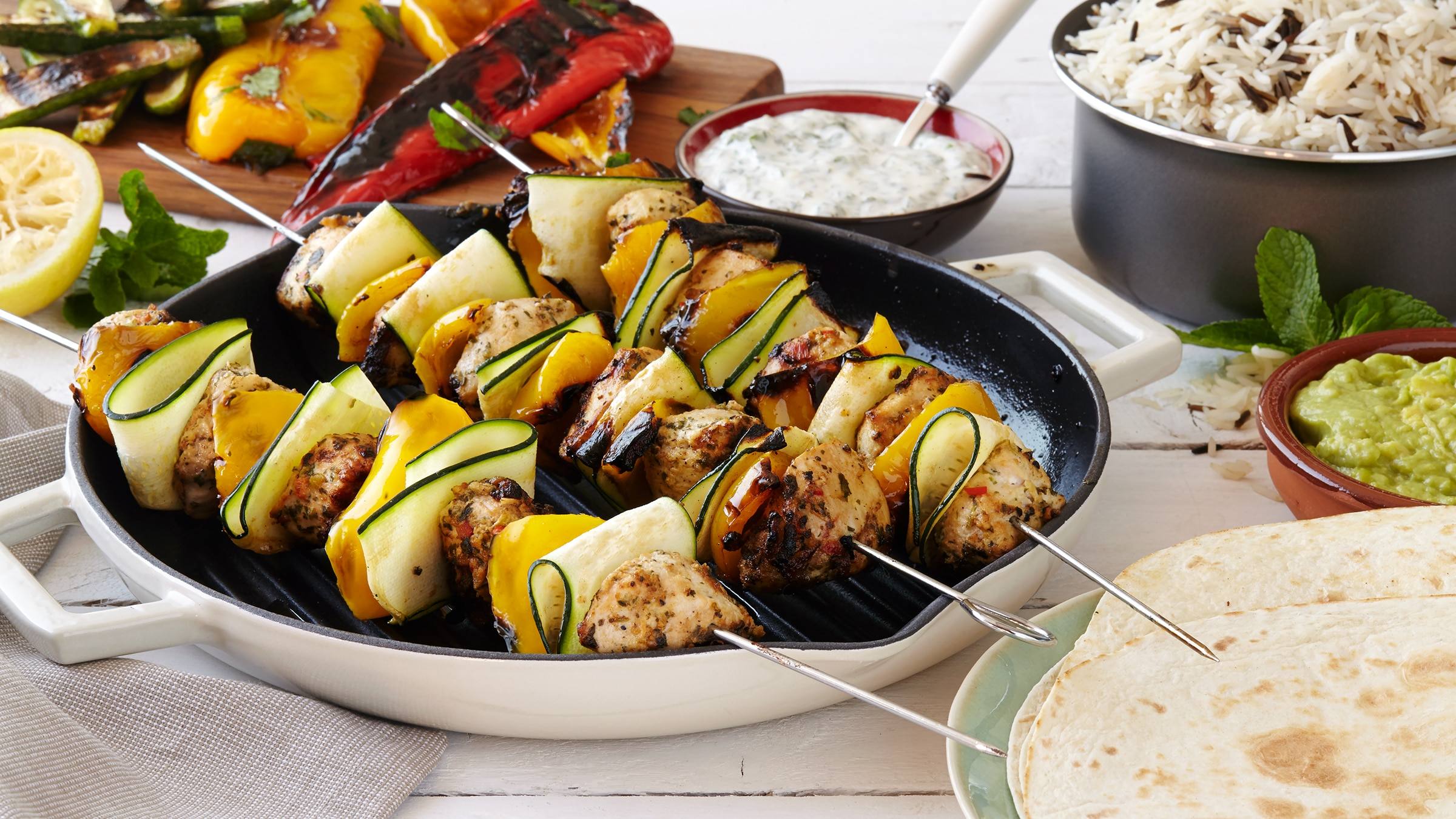 A fragrant chicken marinade of lemon and spices with a creamy touch from Hellmann's® Real Mayonnaise. Perfect for grilled chicken.
INGREDIENTS
2 Tbsp. (30 mL) Hellmann's® Real Mayonnaise
1/4 cup (60 mL) chopped fresh cilantro leaves or mint leaves *
2 cloves garlic, finely chopped
Grated peel and juice of 1 lemon
1 small red chile pepper, seeded and finely chopped (optional)
1/4 tsp. (1 mL) ground black pepper
2 boneless, skinless chicken breast halves (about 8 oz. / 225 g)
METHOD
Combine Hellmann's® Real Mayonnaise, cilantro, garlic, lemon peel and juice, chile pepper and black pepper in medium bowl. Add chicken and turn to coat. Cover and marinate in refrigerator 1 to 3 hours.

Remove chicken from marinade, discarding marinade. Grill chicken, turning once, until thoroughly cooked.
Tip:
*Try using a combo!\n**Variation: For Chicken Kabobs, cut chicken into 1-1/2-inch (4 cm) cubes before marinating. After marinating, alternately thread chicken, yellow bell pepper chunks and thinly sliced zucchini on wooden skewers. Grill, turning occasionally, until chicken is thoroughly cooked.