We know sometimes it can be difficult to figure out what to make. Flexipes are flexible recipes that are quick and easy to make with food you already have. They work like building blocks where ingredients can be easily substituted. Think of it as a 3+1 approach
WHAT IS THE
3 + 1 APPROACH?
Find inspiration for your leftover food and ingredients with our food hack flexipes below to make taste not waste! Why not join our mission and download our Fridge Night food waste recipe app to see how you can continue to reduce food waste and save money and the planet!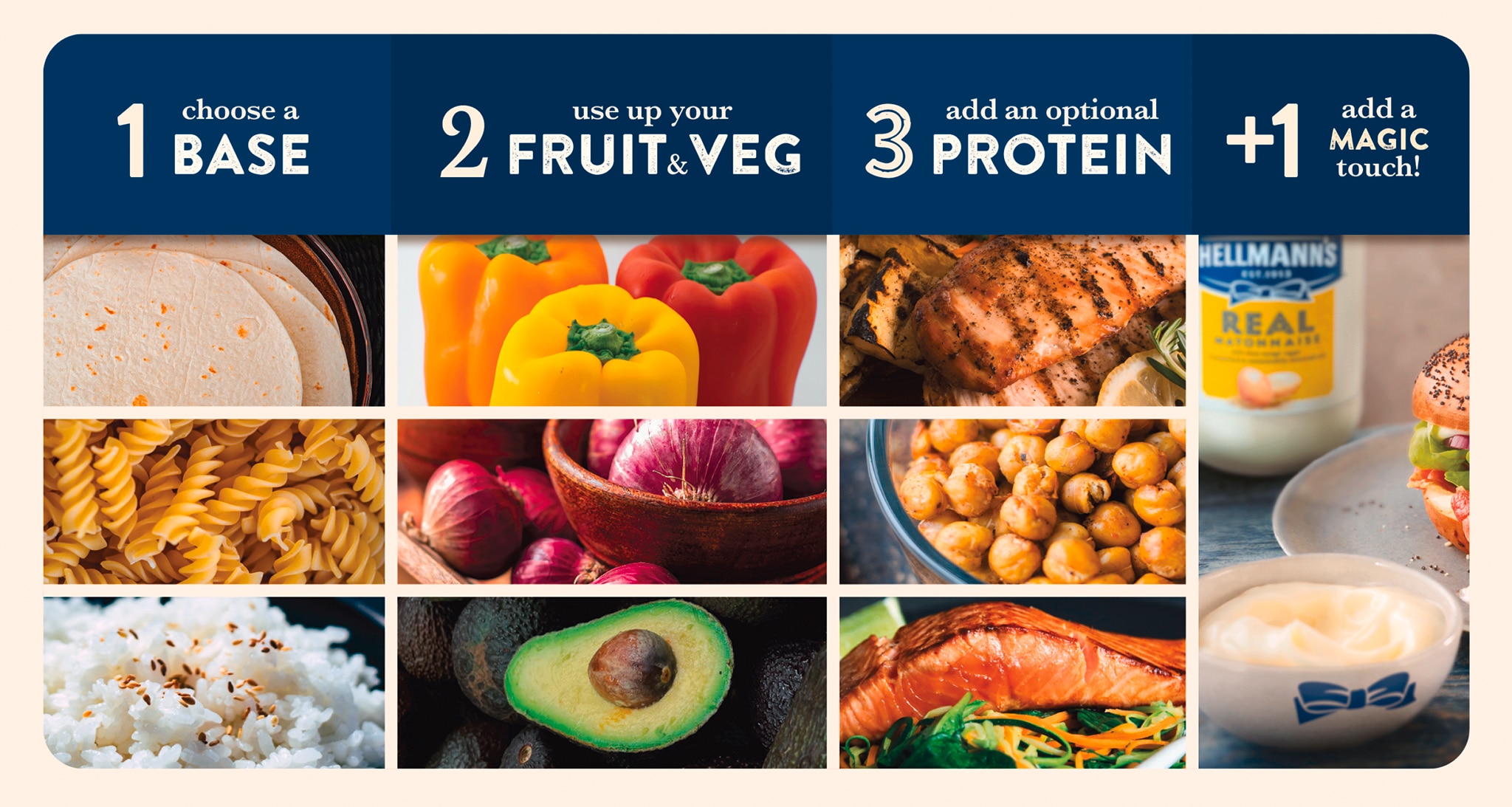 LEFTOVER VEGETABLE RECIPES
FIND DELICIOUS RECIPES FOR YOUR LEFTOVER VEGETABLES LURKING IN YOUR FRIDGE. 
LEFTOVER CHICKEN & TURKEY RECIPES
DON'T LET LEFTOVER CHICKEN OR TURKEY GO TO WASTE WITH THESE EASY RECIPES.
LEFTOVER PASTA RECIPES
COOKED UP TOO MUCH PASTA? USE THE LEFTOVERS IN THESE DELICIOUS RECIPES
LEFTOVERS DESSERT
LEFTOVERS CAN EVEN BE TURNED INTO TASTY TREATS