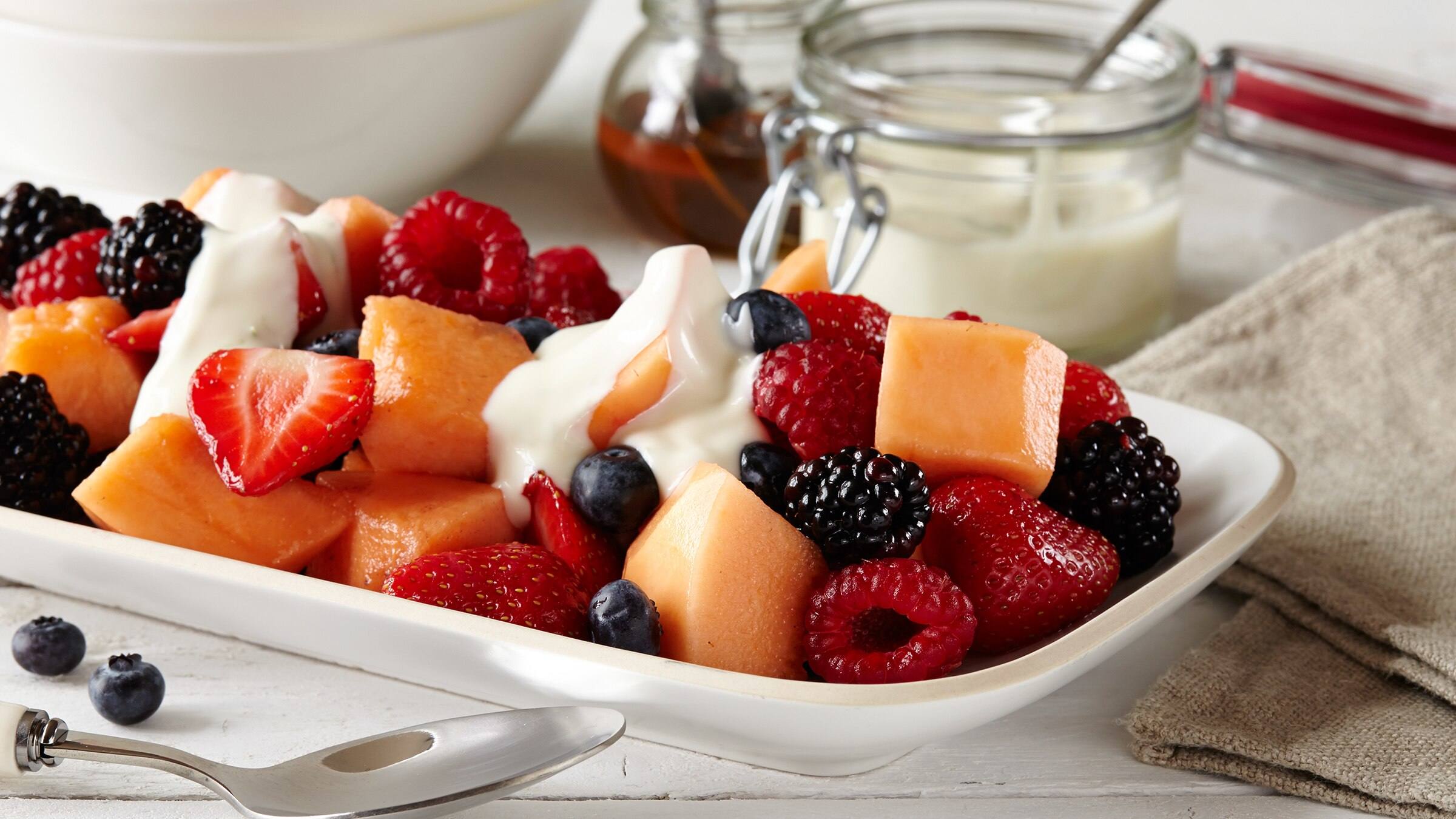 Keep it interesting for your next meal and try our fruit salad recipe, that's quick and easy to make - what more could you want!
INGREDIENTS
1/4 cup (60 mL) Hellmann's® Real Mayonnaise
1/4 cup (60 mL) sour cream
1 Tbsp. (15 mL) honey
2 tsp. (10 mL) lime juice
1/2 tsp. (2 mL) lime peel, grated
2 cantaloupe, sliced in halves and seeded
2 cups (500 mL) fresh summer berries, such as blueberries, raspberries, strawberries, cut
1/4 cup (60 mL) blue cheese, crumbled, (optional)
METHOD
Blend Hellmann's® Real Mayonnaise, sour cream, honey, lime juice and lime peel. Chill, if desired.

Fill each cantaloupe half with 1 cup fruit. Sprinkle with blue cheese, then drizzle each with dressing.