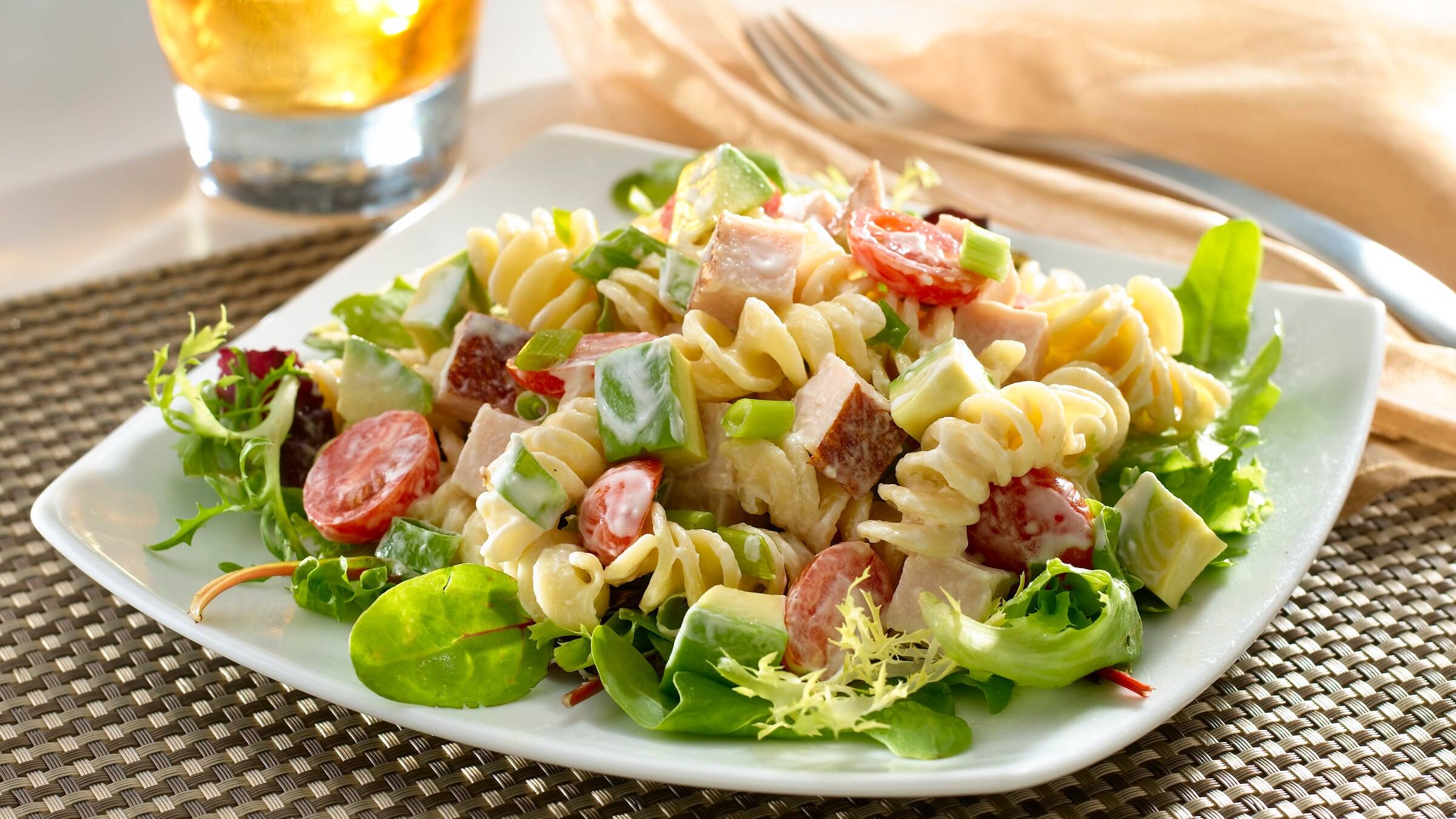 A wonderfully balanced pasta salad recipe with Hellmann's® Real Mayonnaise. Simple to prepare. This salad is perfect on its own at lunch or as a side dish.
INGREDIENTS
8 ounces (250 g) spiral pasta
3/4 cup (175 mL) Hellmann's® Real Mayonnaise
1 cup (250 mL) cut-up deli ham and/or cooked chicken
1 avocado, peeled and chopped
3/4 cup (175 mL) grape tomatoes or cherry tomatoes, halved
1/4 cup (60 mL) sliced green onions
1 cup (250 mL) plain croutons
METHOD
Cook pasta according to package directions; drain and rinse with cold water until completely cool.

Meanwhile, combine all ingredients except croutons and pasta in large bowl. Add pasta and toss to coat. Season, if desired, with salt and ground black pepper. Garnish with croutons. Serve chilled or at room temperature.
Tip:
Tip: Nice additions to this salad would be crumbled cooked bacon, crumbled blue cheese, shredded cheddar cheese and/or hard-cooked eggs.