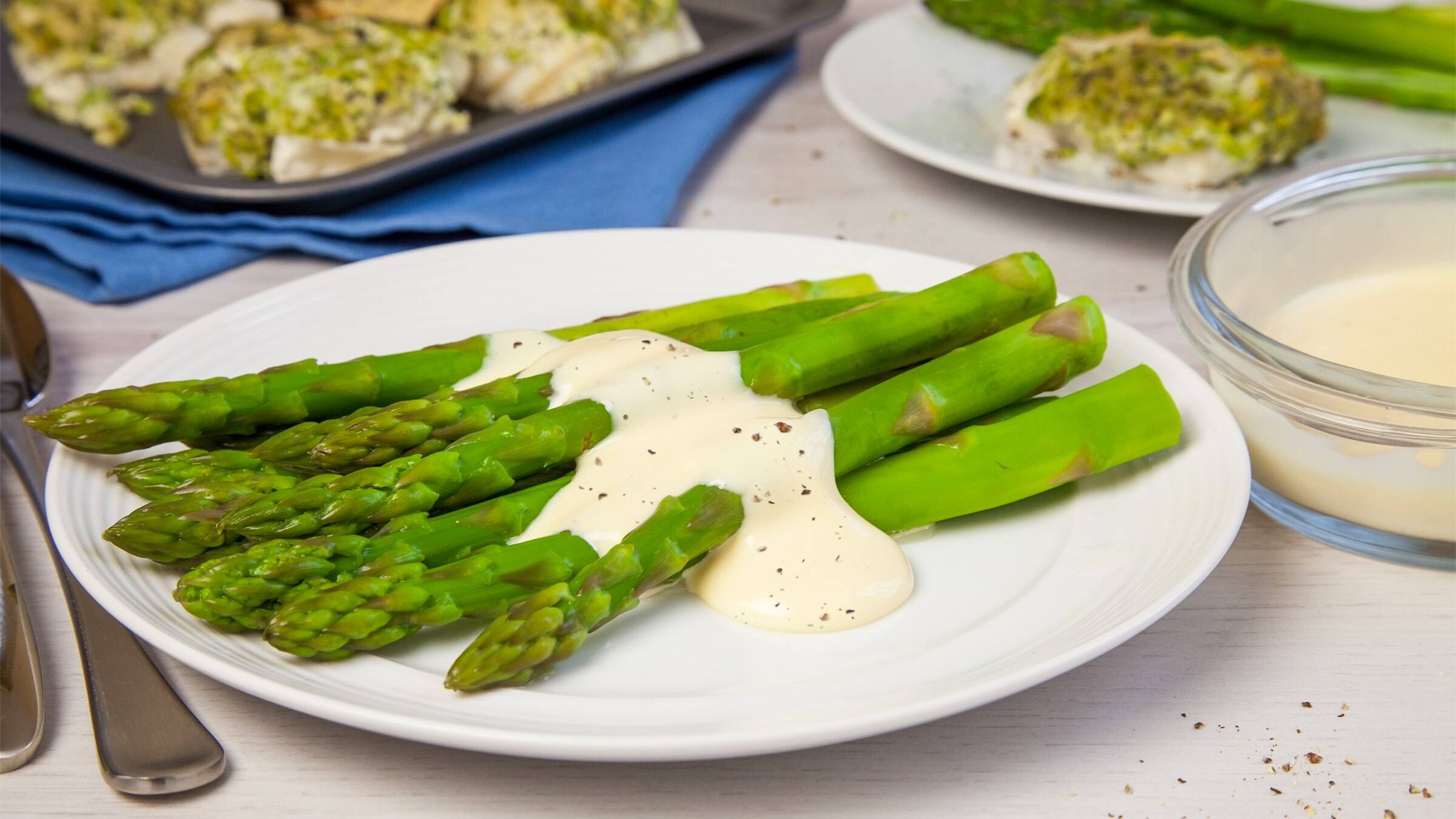 The great taste of Hellmann's® Real Mayonnaise makes a perfect sauce every time with this easy Hollandaise recipe.
INGREDIENTS
1/2 cup (125 mL) Hellmann's® Real Mayonnaise
1 egg yolk
1 1/2 Tbsp. (22 mL) fresh lemon juice or white wine vinegar
1 tsp. (5 mL) Maille® Old Style Mustard
METHOD
Combine all ingredients in small saucepan. Cook over low heat, stirring constantly, until heated through, about 5 minutes. Serve over hot cooked asparagus or over poached eggs.