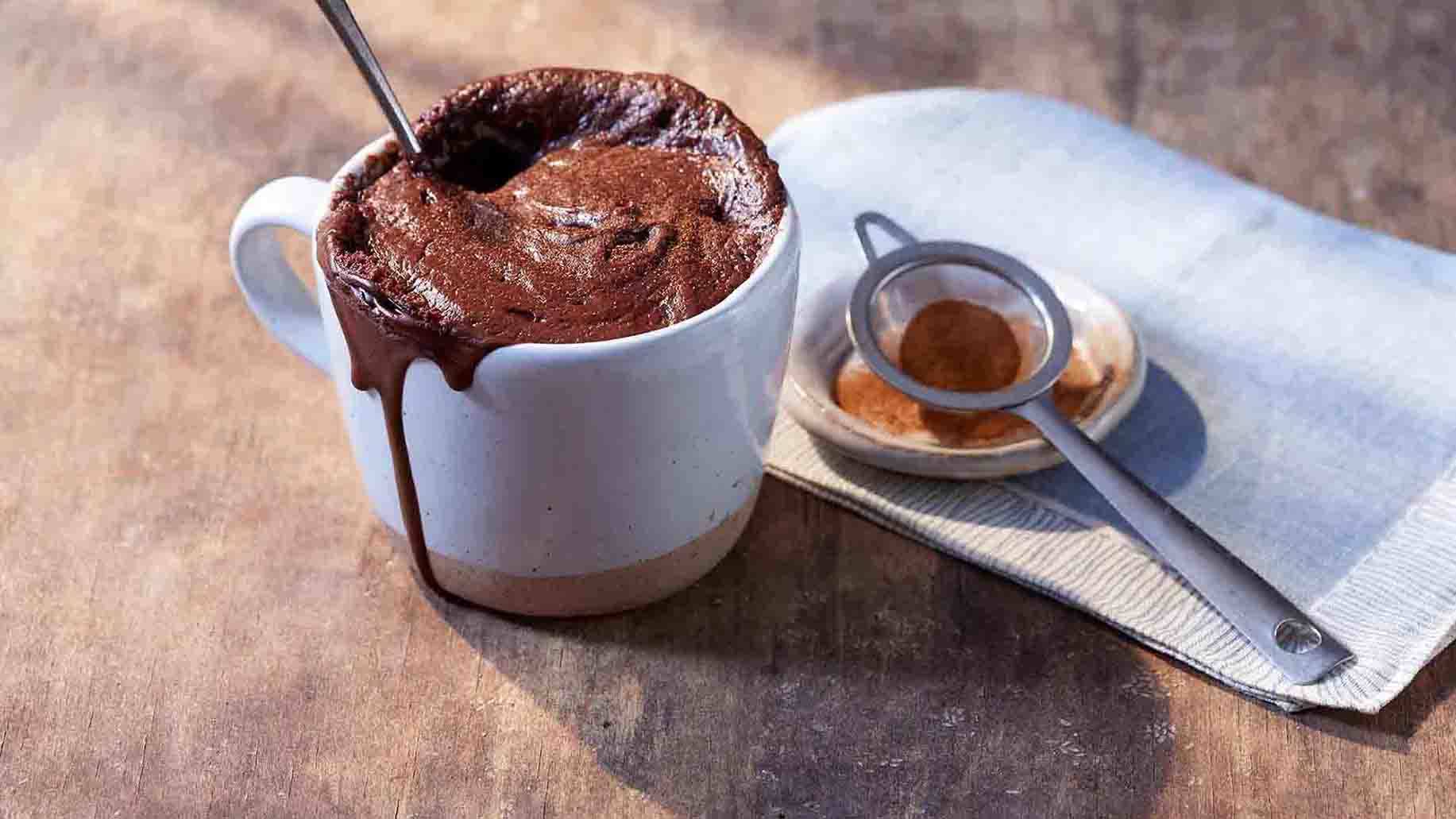 Keep it interesting for your next meal and try our chocolate cake in a cup recipe, that's quick and easy to make - what more could you want!
INGREDIENTS
3 Tbsp. (45 mL) all-purpose flour
3 Tbsp. (45 mL) granulated sugar
3 Tbsp. (45 mL) cocoa powder
1/4 tsp. (1 mL) baking powder
1 pinch ground cinnamon
3 Tbsp. (45 mL) milk
3 Tbsp. (45 mL) Hellmann's® Real Mayonnaise
1/8 tsp. (0.5 mL) vanilla extract
METHOD
Combine flour, sugar, cocoa, baking powder and cinnamon in 12 oz. (375 mL) microwave-safe mug. Stir in remaining ingredients until blended and smooth.

Microwave at HIGH 1 minute. Let cool slightly. Top, if desired, with whipped cream dusted with cinnamon or ice cream.
Tip:
TIP: Mayonnaise is the secret ingredient hack in this recipe. Since mayo contains eggs and oil, no need to add eggs to this recipe. Simply use Hellmann's Real Mayonnaise which contains eggs and creates structure and stability within this batter and delivers the "rich & creamy" that Hellmann's is known for!