Vegan Mini Pancake Cereal by Andy Hay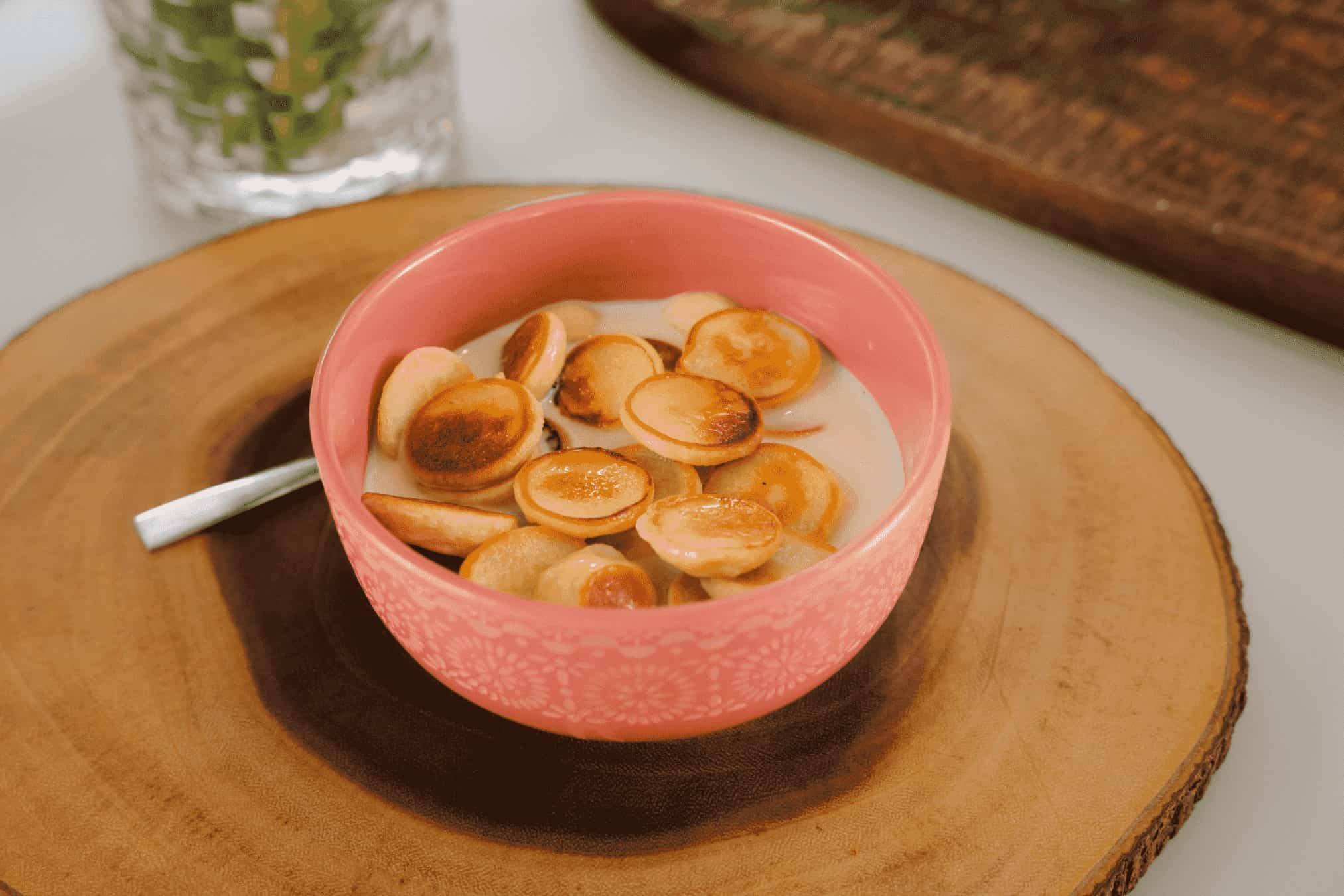 Plant based mini pancakes! Hellmann's Vegan Mayonnaise makes these cute little pancakes so fluffy and moist.
INGREDIENTS
PANCAKES:
2 cups (500 mL) all-purpose flour
5 Tbsp. (75 mL) Hellmann's® Vegan
1 1/3 cups (325 mL) oat milk
3 Tbsp. (45 mL) sugar
1 tsp. (5 mL) baking powder
1/2 tsp. (2 mL) ground cinnamon
1 Tbsp. (15 mL) olive oil
FOR SERVING:
1/2 cup (125 mL) oat milk
1/4 cup (60 mL) maple syrup
METHOD
For Pancakes, in a bowl, mix together all of the ingredients. Once smooth, pour batter into a squeeze bottle or a plastic piping bag.

Heat a pan or griddle to medium heat and once temperature is reached gently squeeze dollar sized pancakes onto the pan. Let the mini pancakes cook for about 3 minutes per side and then flip.

To Serve, once all of the mini pancakes are done cooking, place them into a large bowl. Pour on the oat milk and maple syrup and enjoy!
Tip:
Hellmann's Vegan makes these cute little pancakes so fluffy!

For more information, visit Andy Hay's website here https://theeastcoastkitchen.com/