Vegan Caesar Pasta Noodle Salad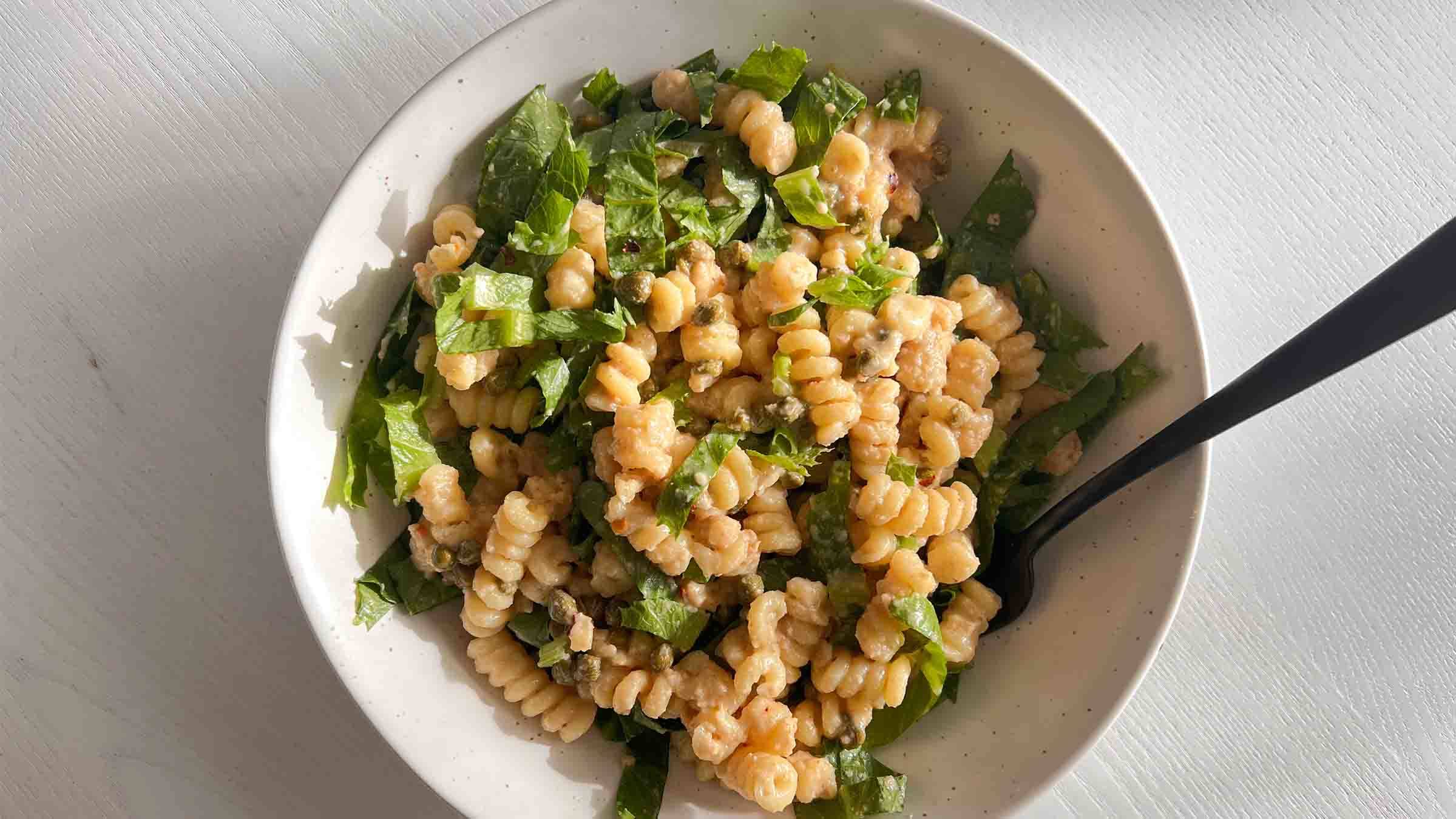 This quick and easy dish made with Hellmann's® Vegan Caesar Dressing is full of flavour and makes the perfect weeknight dinner.
INGREDIENTS
1 cup (250 mL) fusilli pasta
1/4 cup bread crumbs
Salt, pepper and garlic powder to taste
2 cups (500 mL) shredded Romaine lettuce leaves
1/4 cup vegan parmesan style cheese alternative
1/4 cup Hellmann's® Vegan Caesar Salad Dressing
3 Tbsp. (45 mL) capers
METHOD
Cook pasta according to package directions; drain and rinse with cold water. Set aside.

Heat breadcrumbs in medium nonstick skillet over medium-high heat. Season with salt, pepper, and garlic powder. Constantly stir until golden brown; remove from heat and set aside.

Toss cooked pasta, lettuce, breadcrumbs, cheese alternative, Hellmann's® Vegan Caesar Salad Dressing and capers in a large bowl. Adjust any seasoning to taste and enjoy!
Tip:
Tip: Customize the salad and add any extra ingredients you wish - add croutons, preferred protein option, etc.
 
\nThis recipe comes from Maria Koutsogiannis / @foodbymaria