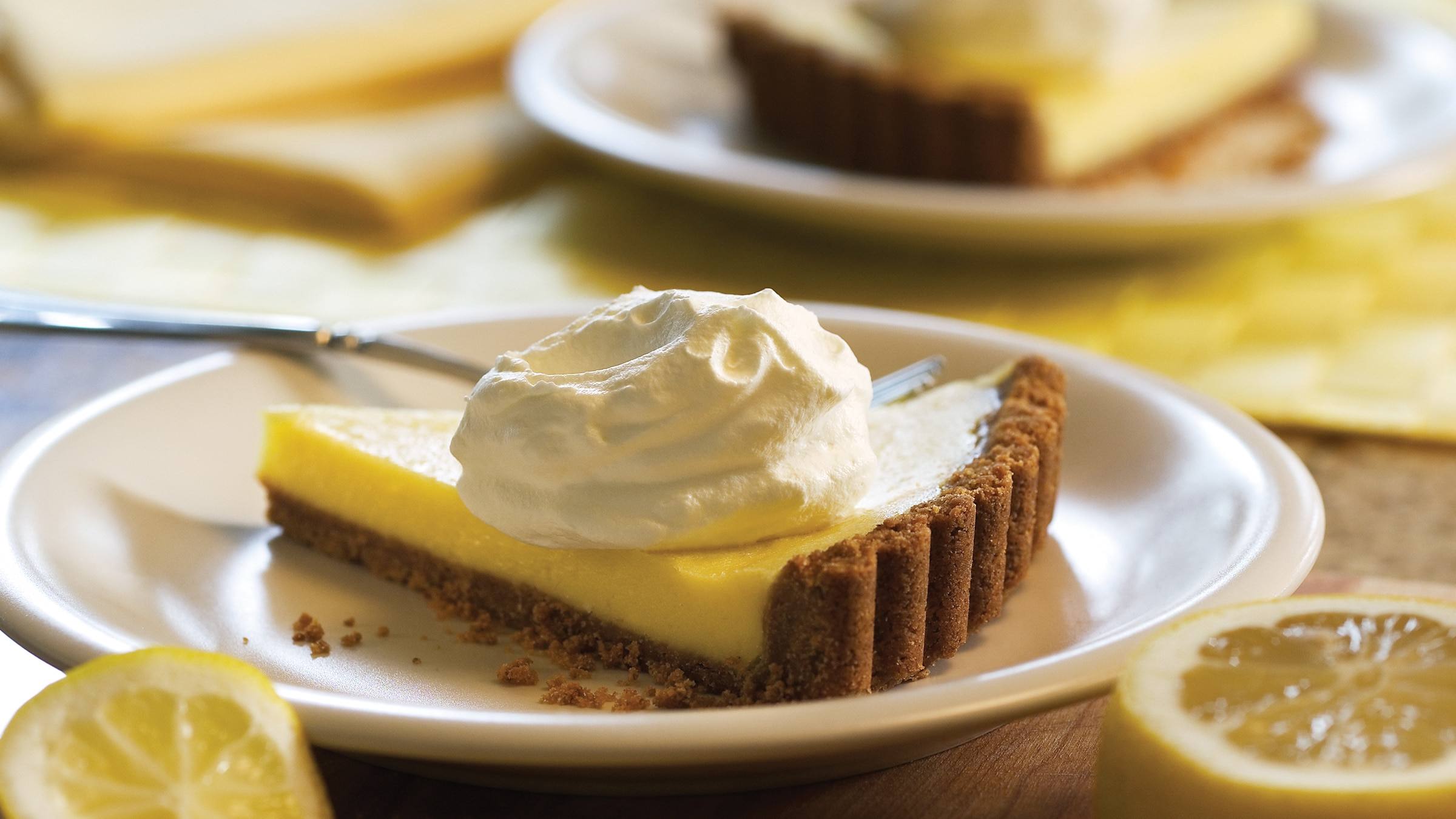 Take a peak at this creamy lemon velvet tart recipe, its very easy to make and packed full of flavour that will leave everyone asking for more!
INGREDIENTS
8 ounces (250 g) cream cheese
1/2 cup (125 mL) Hellmann's® Real Mayonnaise
1/2 cup (125 mL) granulated sugar
3 eggs
1 tsp. (5 mL) vanilla
2 Tbsp. (30 mL) lemon juice
1 prepared graham cracker crust
1 cup (250 mL) whipping cream
1 Tbsp. (15 mL) granulated sugar
METHOD
Preheat the oven to 350°F (180° C). In large bowl with an electric mixer, beat together the cream cheese and Hellmann's® Real Mayonnaise until smooth. Add in sugar and beat until creamy. Add eggs, one at a time, beating well after each. Beat in the vanilla, lemon juice and lemon zest until thoroughly blended. Pour mixture into the crust.

Bake for 35–40 minutes, or until a knife inserted into the center of the filling comes out clean. Let cool, then place in the refrigerator and chill for several hours or overnight.

To serve, whip the cream with final 15 mL sugar until thick. Spread or pipe over the top of the tart. Makes one tart (23 cm).