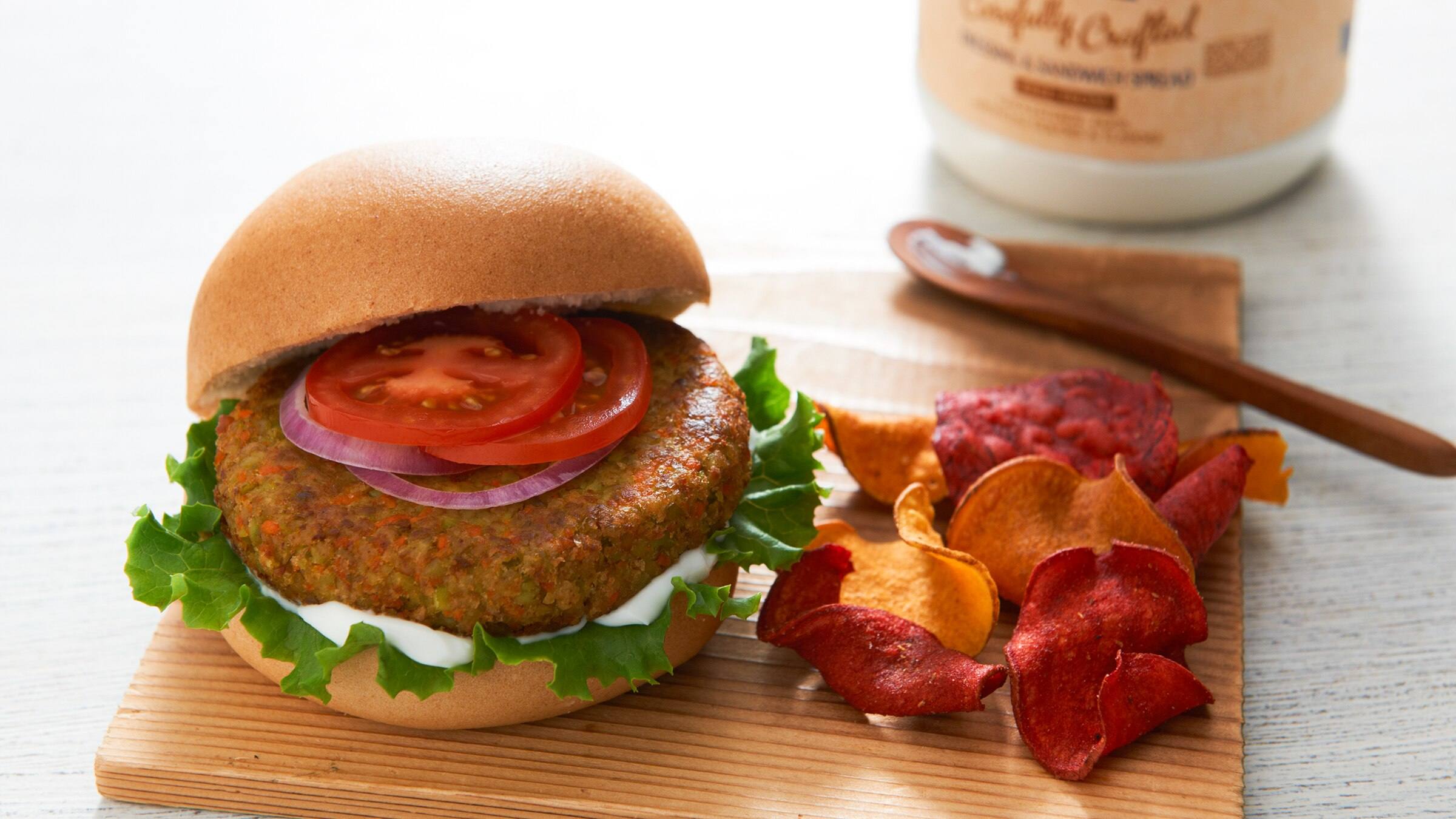 Trying new foods is what its all about, check out our veggie burgers recipe today and be amazed at the excellent taste this dish can bring!
INGREDIENTS
2 cups (500 mL) frozen edamame
1 cup (250 mL) coarsely chopped carrots
1/3 cup (75 mL) gluten-free bread crumbs
1/4 cup (60 mL) Hellmann's® Vegan
1 large clove garlic, chopped
1/4 tsp. (1 mL) salt
1/8 tsp. (0.5 mL) chipotle chile powder
1 Tbsp. (15 mL) olive oil
4 gluten-free hamburger buns
METHOD
Combine edamame, carrots and 1 Tbsp. (15 mL)water In medium microwave-safe bowl. Microwave covered at HIGH until tender, about 5 minutes. Let stand 3 minutes; drain and cool slightly.

Process edamame, carrots, bread crumbs, Hellmann's® Vegan, garlic, salt and chipotle chile powder in food processor until uniformly ground, scraping down sides of bowl, if needed. Shape into 4 patties.

Heat oil in large nonstick skillet over medium heat and cook patties, turning once, until browned, about 8 minutes.

Layer veggie burgers with your favourite burger toppings* in buns.
Tip:
*TIP: Spread buns, if desired, with Hellmann's® Carefully Crafted Dressing and Sandwich Spread, then top with veggie burgers and your favourite burger toppings such as, lettuce, tomato, roasted red pepper and red onion.