Lentil Citrus Salad with Goat Cheese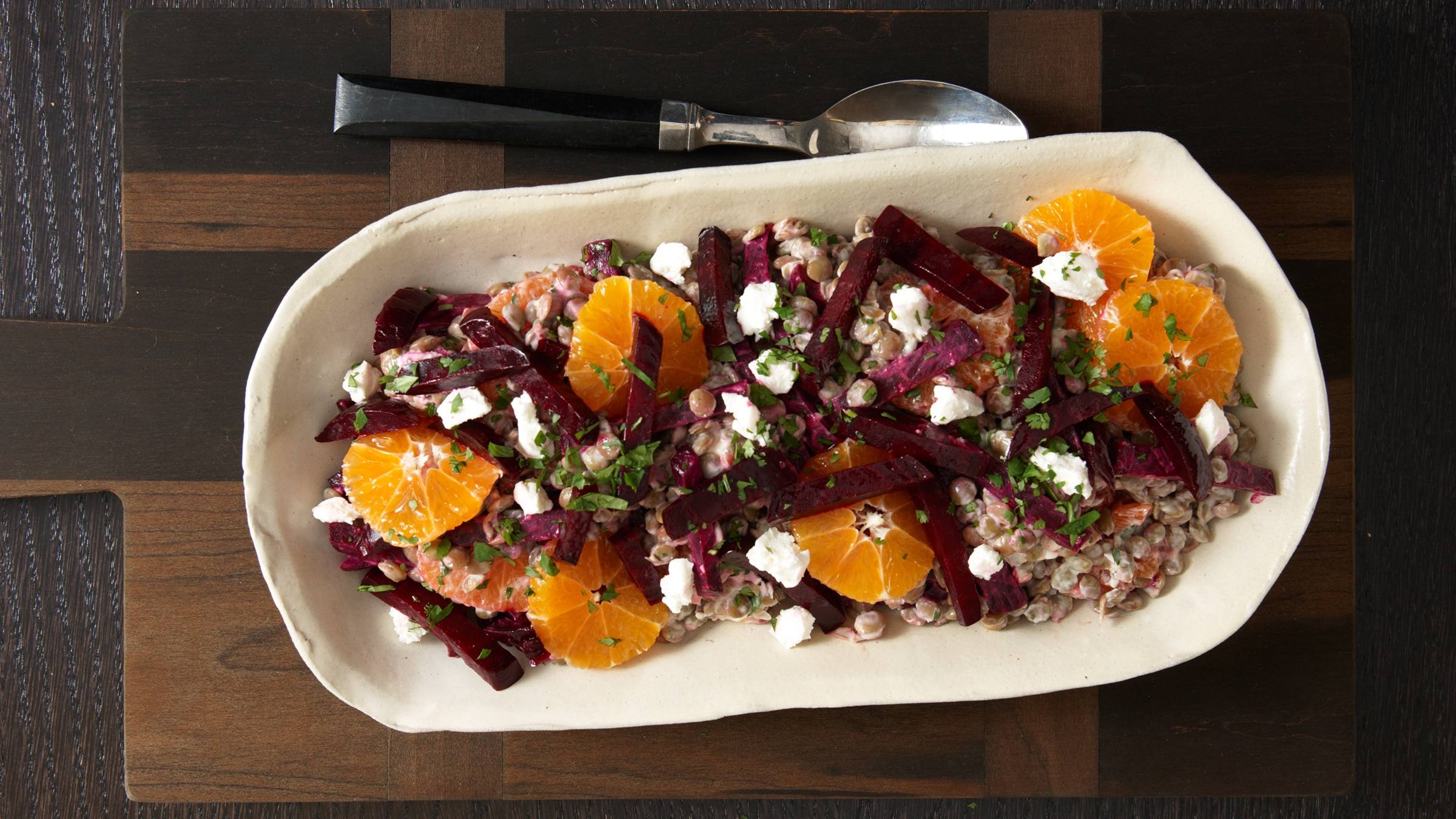 After some inspiration for your next meal? Check out this lentil citrus salad with goat cheese recipe, that'll be sure to impress!
INGREDIENTS
3 Tbsp. (45 mL) Hellmann's® Real Mayonnaise
1 Tbsp. (15 mL) apple cider vinegar
1/2 tsp. (2 mL) salt
1/4 tsp. (1 mL) ground ginger
1/8 tsp. (0.5 mL) ground black pepper
1 cup (250 mL) lentils, cooked and cooled
4 small roasted, peeled fresh beets, julienned
2 medium oranges, peeled and sliced
1/2 cup (125 mL) crumbled goat cheese
1/4 cup (60 mL) chopped fresh cilantro or parsley
METHOD
Combine Hellmann's® Real Mayonnaise, vinegar, salt, ginger and pepper in medium bowl.

Add lentils to bowl and toss to coat. Arrange on serving platter, then top with beets, oranges, goat cheese and cilantro; toss.
Tip:
Tip: To save time, use drained canned beets in place of fresh beets.