Vegan Caramelized Onion Dip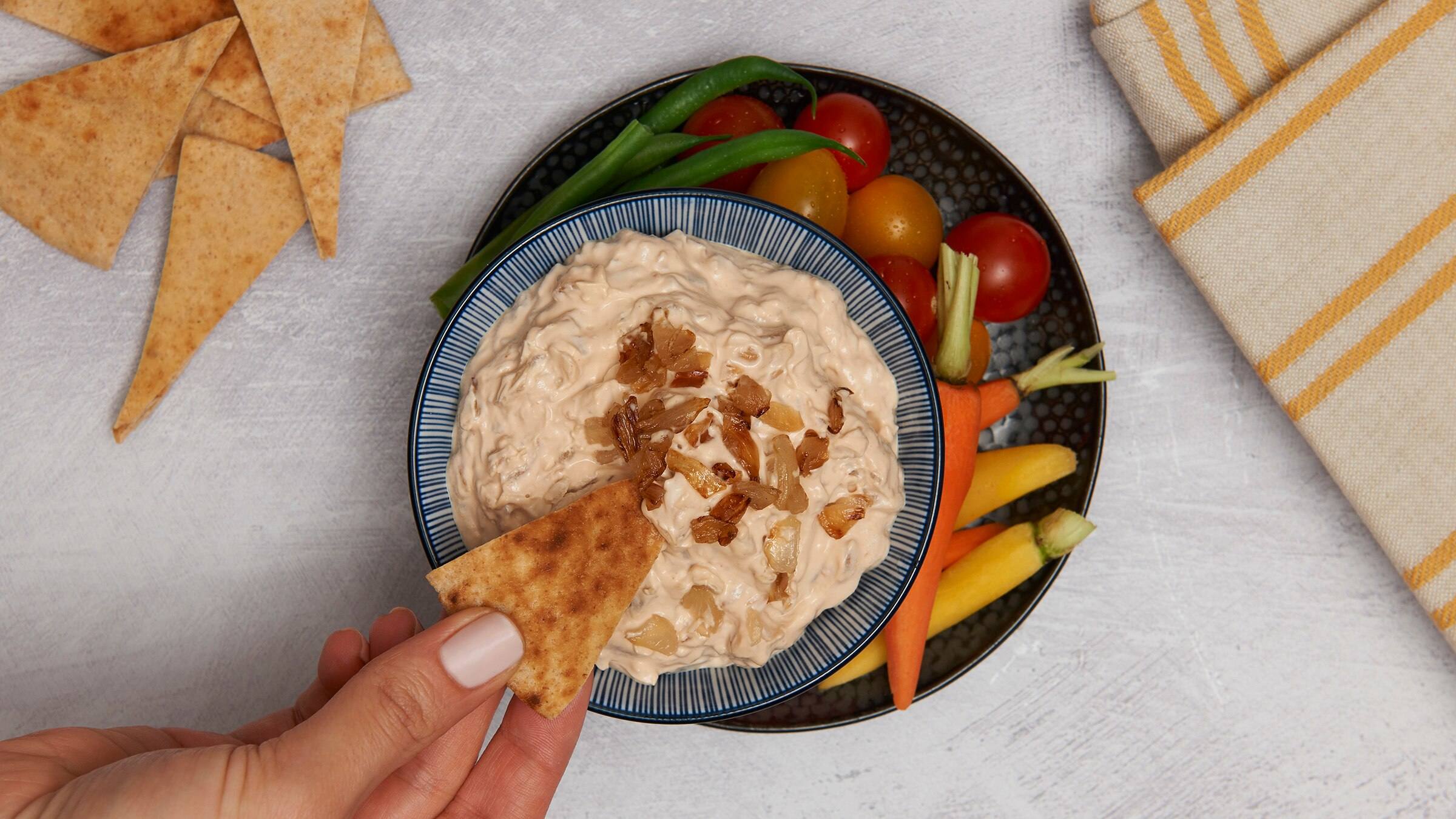 Looking for something tasty to eat? Why not try our vegan caramelized onion dip recipe, it's easy to make and tastes amazing!
INGREDIENTS
2 Tbsp. (30 mL) olive oil
1 Spanish or sweet (Vidalia) onion, diced (about 2 1/4 cups /550 mL)
1 clove garlic, finely chopped (about 1 tsp./5 mL)
1/2 cup (125 mL) Hellmann's® Vegan
1/2 cup (125 mL) vegan sour cream alternative
1/3 cup (75 mL) vegan cream cheese alternative
METHOD
Heat olive oil in large nonstick skillet over medium heat and cook onions, stirring occasionally, 20 minutes or until golden brown. Stir in garlic and cook an additional minute.

Process Hellmann's® Vegan and remaining ingredients in food processor until smooth. Add onions and season, if desired, with salt and pepper and pulse a few times just until onions are blended.

Serve, if desired, with cut-up celery, carrots, radish, cherry tomatoes and pita wedges.