Vegan Burgers with Sun-Dried Tomatoes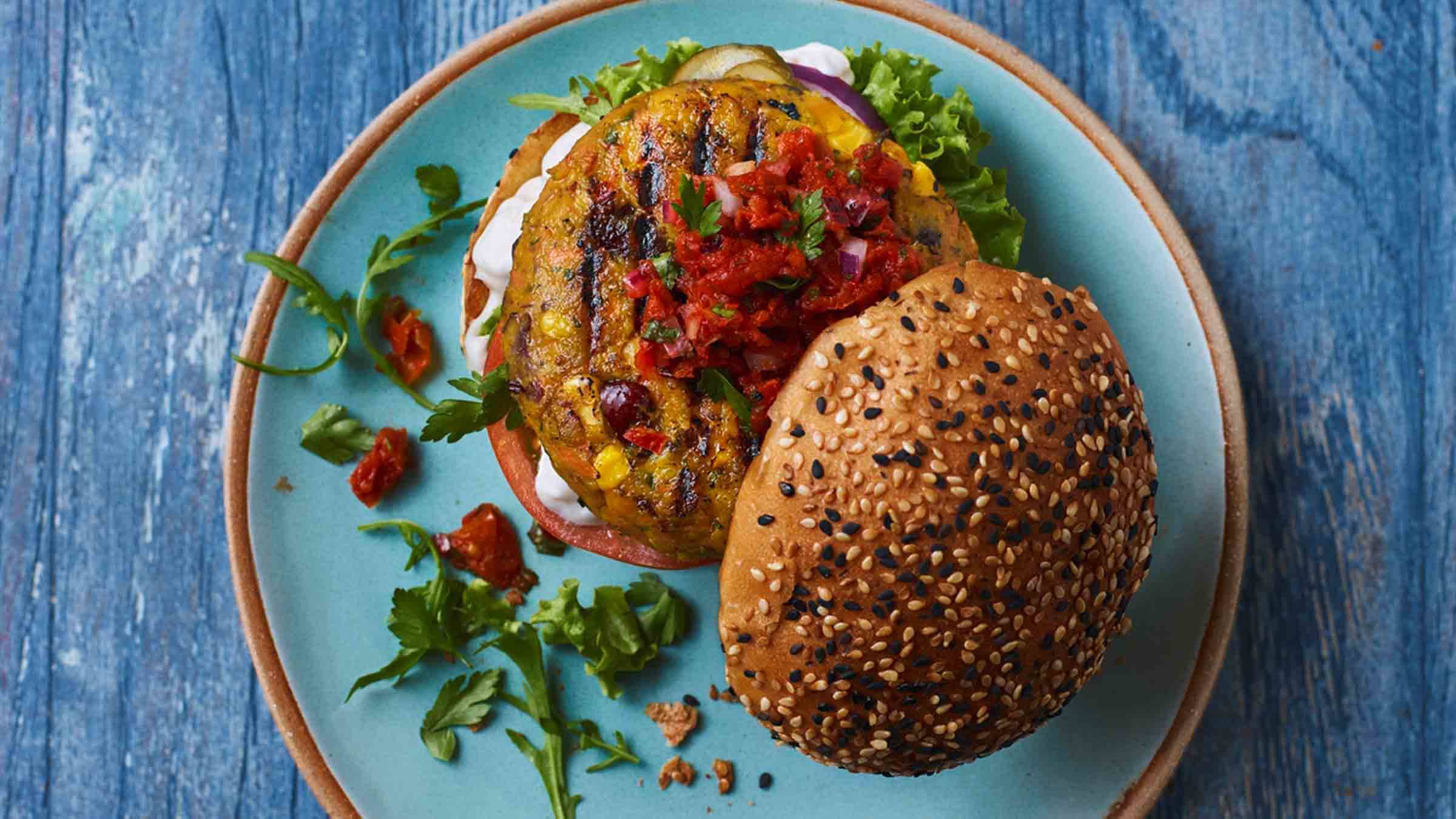 Cheat on meat and go for a lighter version of your go to burger. This Veggie Burger will have even the most extreme meat lovers asking for more!
INGREDIENTS
2 Tbsp. (30 mL) olive oil, divided
1/2 cup (125 mL) chopped onion
1 package (300 g) frozen chopped spinach, thawed and squeezed dry
1 can (540 mL) lentils, drained and mashed
1 cup (250 mL) cooked, cooled farro
1/2 cup (125 mL) Hellmann's® Vegan
1/2 cup (125 mL) seasoned panko bread crumbs
6 vegan hamburger buns, toasted
3 cups (750 mL) baby arugula
6 Tbsp. (90 mL) sun-dried tomatoes packed in oil, finely chopped
METHOD
Heat 1 Tbsp. (15 mL) oil in large nonstick skillet over medium heat and cook onions, stirring occasionally, 5 minutes. Stir in spinach and cook until onion is softened and mixture is dry, about 3 minutes.

Combine lentils, farro, Hellmann's® Vegan and bread crumbs in large bowl.

Stir spinach mixture into bowl and form into 6 patties. Heat remaining 1 Tbsp.(15 mL) oil in large nonstick skillet and cook patties over medium heat 10 minutes, turning once, until lightly golden and heated through.

Top buns with arugula and burgers. Top burgers with sun-dried tomatoes and , if desired, a dollop of Hellmann's® Vegan.