Vegan Buffalo \Chicken\ Dip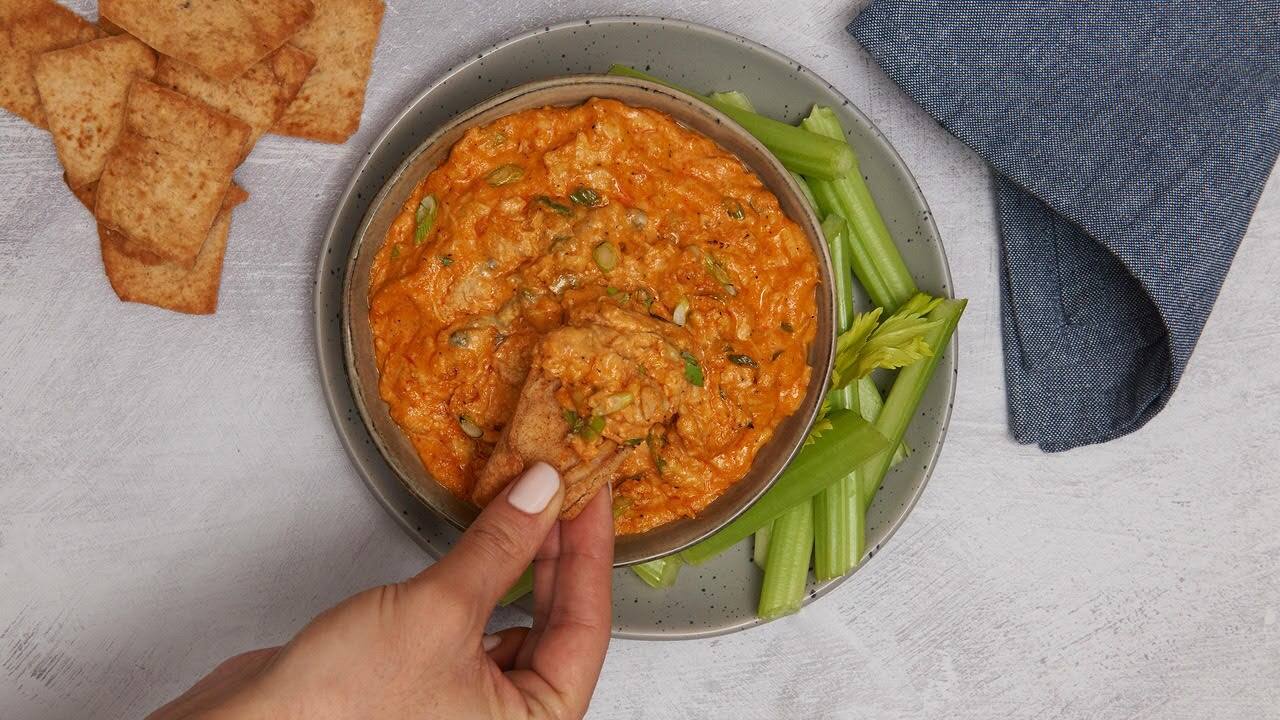 This delicious recipe is a great way to get that delicious chicken wing taste in a vegan recipe that's a whole lot easier to eat!
INGREDIENTS
1 package (255 g) crispy vegan "chicken" tenders, cooked according to package directions, cooled and crumbled
1/3 cup (75 mL) cayenne pepper sauce
1 cup (250 mL) Hellmann's® Vegan
1 cup (250 mL) shredded vegan cheddar cheese alternative
2 Tbsp. (30 mL) finely chopped green onion (optional)
1 tsp. (5 mL) fresh lemon juice
1/4 tsp. (1 mL) garlic powder
METHOD
Preheat oven 375°F (190°C.) Toss crumbled tenders with cayenne pepper sauce. Stir in remaining ingredients. Scrape into 1 1/2-quart (1.5 L) shallow baking dish. Sprinkle, if desired with 1/4 cup (60 mL) crumbled vegan or regular bleu cheese.

Bake 20 minutes or until bubbling. Serve, if desired, with celery and your favourite dippers.
Tip:
Tip: Can be made up to a day in advance and refrigerated until ready to bake.