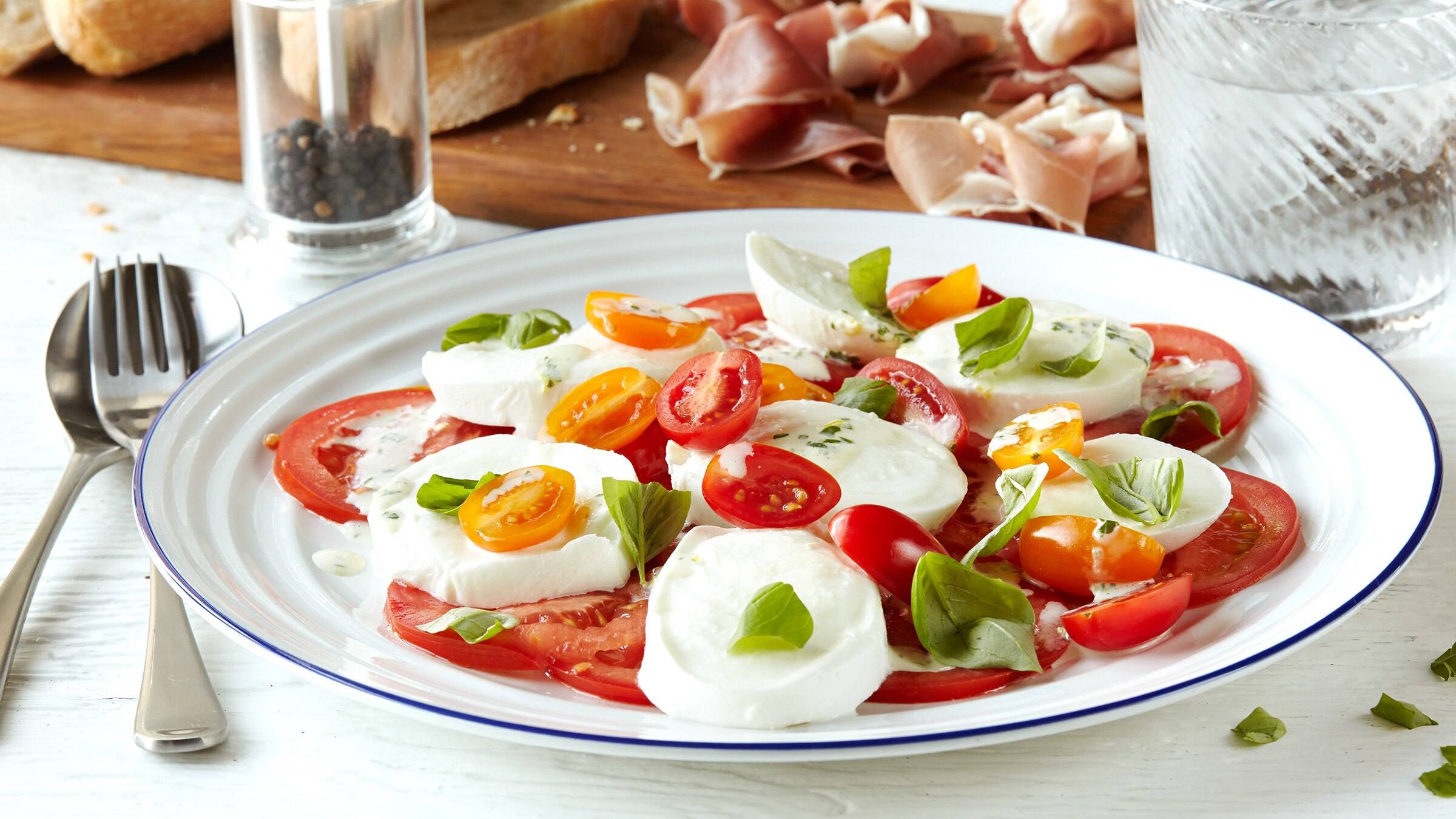 Vibrant tomato salad with mozzarella. Especially delicious when tomatoes are at their peak. The flavours are brought together with creamy Hellmann's® Real Mayonnaise.
INGREDIENTS
2 Tbsp. (30 mL) Hellmann's® Real Mayonnaise
Grated peel and juice of 1 lemon
10 fresh basil leaves, divided
4 large ripe plum tomatoes *, sliced
8 slices buffalo mozzarella (about 100 g)
8 red and/or yellow cherry tomatoes, halved
METHOD
Process Hellmann's® Real Mayonnaise, lemon peel, lemon juice and 5 basil leaves in blender at high speed until smooth; set aside.

Arrange plum tomatoes and mozzarella on serving plate. Top with cherry tomatoes, drizzle with Mayonnaise dressing and garnish with remaining basil leaves, torn.
Tip:
*Substitution: Use 2 beefsteak tomatoes, sliced.\nSee Nutrition Information for saturated fat content