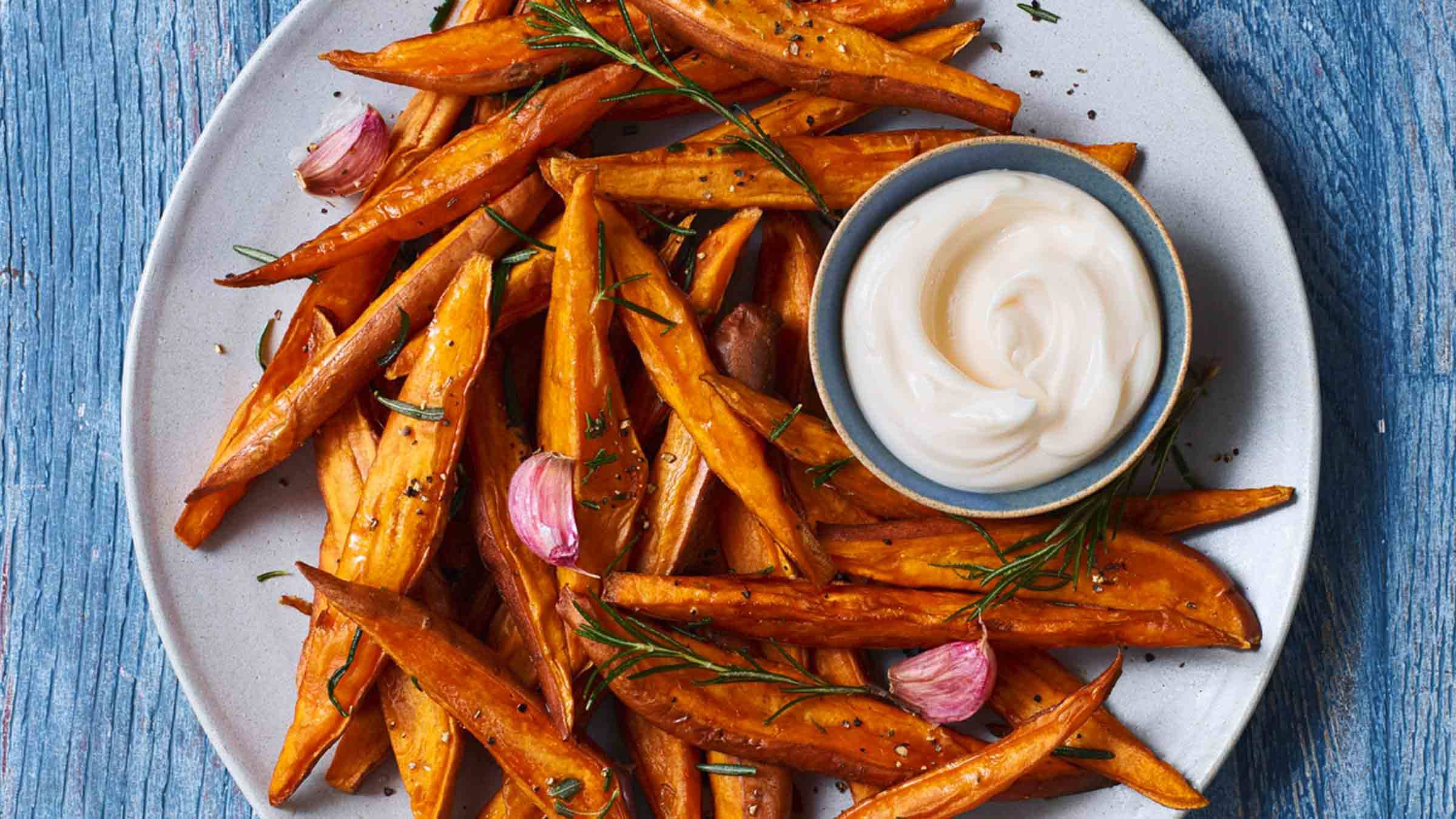 After some inspiration for your next meal? Check out these sweet potato fries with frites sauce recipe, that'll be sure to impress!
INGREDIENTS
2 Tbsp. (30 mL) cornstarch
1 sprig fresh rosemary, leaves removed and chopped
1 pinch salt
1 pinch pepper
1 pinch paprika
2 large sweet potatoes, cut into 1/4-in/6 mm wide matchsticks
3 Tbsp. (45 mL) Hellmann's® Vegan
3 cloves garlic
METHOD
Preheat oven to 425 °F/220°C. Line 1 large or 2 medium baking sheets with parchment paper. Set aside.


Combine cornstarch, rosemary, salt, pepper and paprika in large bowl. Add sweet potato sticks and toss. Add Hellmann's® Vegan
and toss to coat. Arrange on prepared baking sheets. Add garlic cloves.


Bake 10 inutes; remove from oven and toss. Return to oven and bake 10 minutes longer or until crispy. Remove to rack to cool 3 minutes before serving. Serve with additional Hellmann's® Vegan
for dipping.

Tip:
Tip: For a dipping sauce, stir sliced green onions and a dash of hot sauce into Hellmann's® Vegan.