Sweet Potato Fries with BBQ Mayonnaise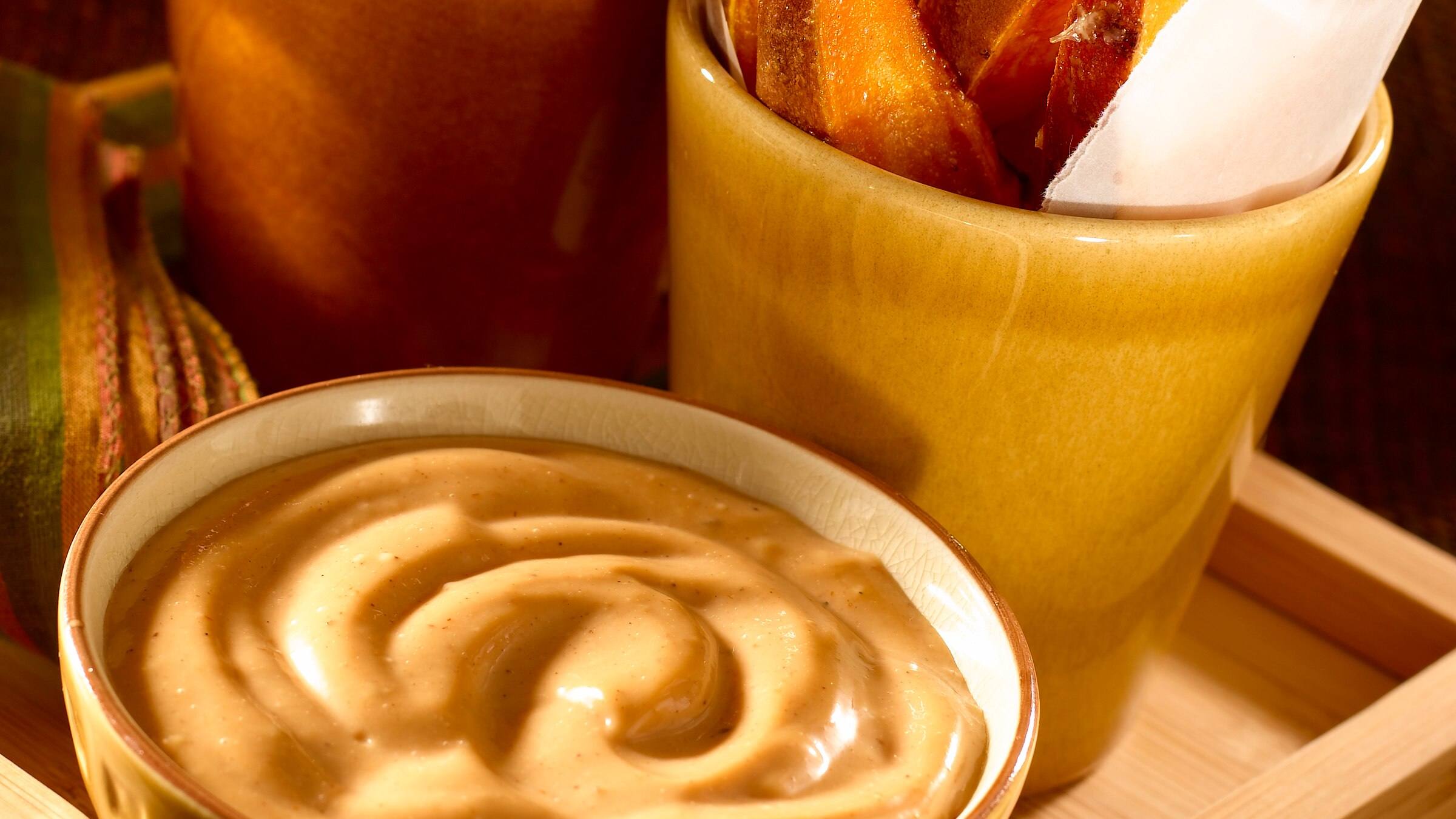 Tossing sweet potatoes in Hellmann's® Mayonnaise before baking helps make them extra crispy. The dip makes them extraordinarily tasty.
INGREDIENTS
2 lbs. (1 kg) sweet potatoes or yams, peeled and cut into 2-inch-long thin wedges
1 cup (250 mL) Hellmann's® Real Mayonnaise, divided
1/4 cup (50 mL) barbecue sauce
METHOD
Preheat oven to 425° F (220° C).

Line 2 baking sheets with aluminium foil, then spray with no-stick cooking spray; set aside.

Combine potatoes with 1/2 cup (125 mL) Hellmann's® Real Mayonnaise in large bowl; toss to coat. Arrange potatoes on prepared sheets.

Bake 20 minutes. Rotate sheets and bake an additional 15 minutes or until potatoes are golden and crisp.

Combine remaining 1/2 cup (125 mL) mayonnaise with barbecue sauce in small bowl. Serve with fries.
Tip:
Tip: For a spicy BBQ mayonnaise, stir in some hot sauce.