Sweet Fig and Manchego Salad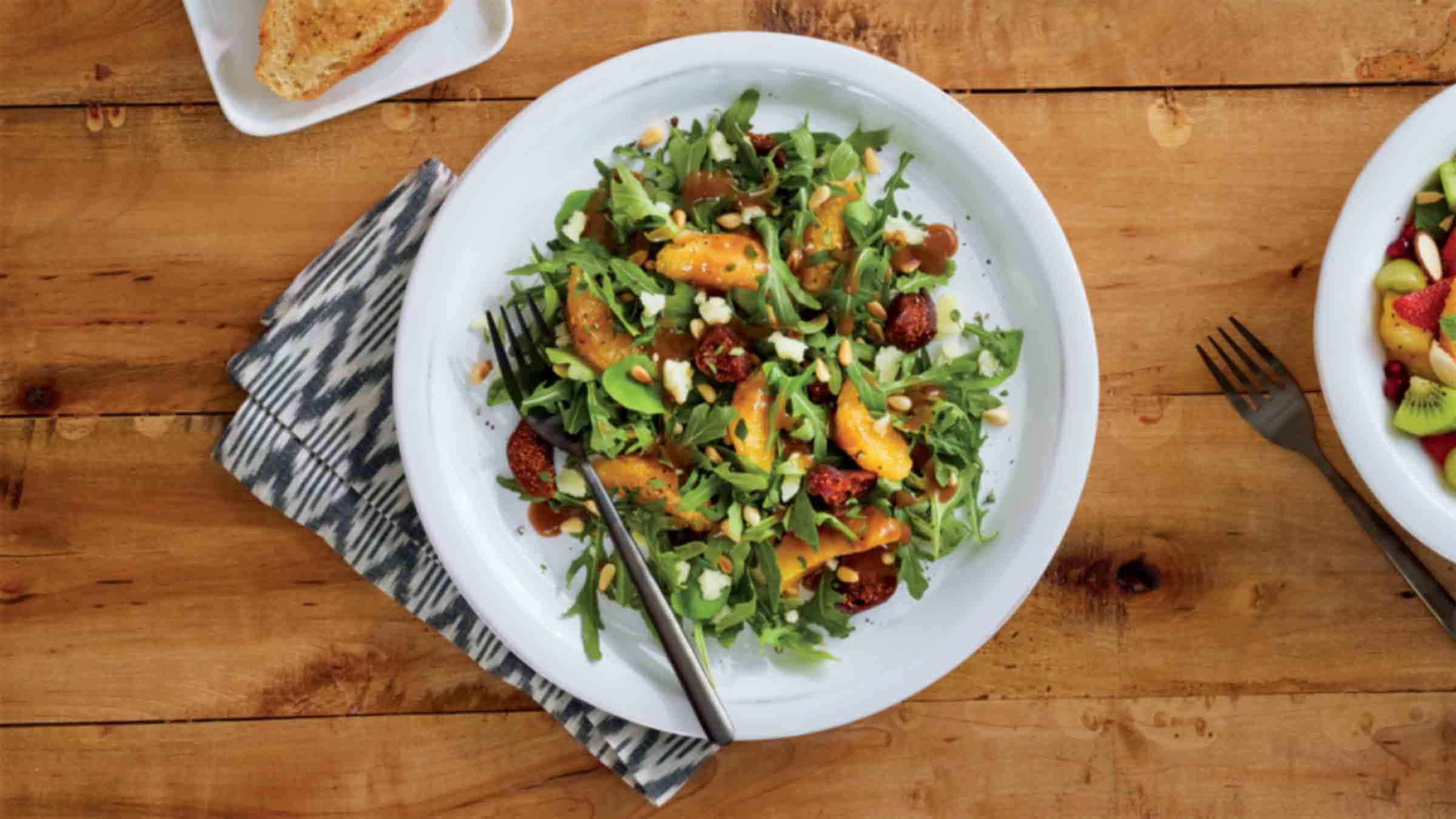 Looking for a delicious dinner? Try Hellmann's sweet fig and manchego salad today! You will be amazed at the excellent taste this dish can bring.
INGREDIENTS
8 cups (2 L) baby arugula
8 dried figs or fresh figs, halved
2 oranges, cut into segments
1/2 cup (125 mL) Hellmann's® Classic Caesar Dressing or Hellmann's® Sesame Thai Vinaigrette Dressing
2 ounces (60 g) Manchego cheese or Parmesan or Feta Cheese, crumbled
1/4 cup (60 mL) toasted pine nuts
METHOD
Combine arugula, figs and oranges in large bowl. Drizzle with Dressing, then sprinkle with Manchego cheese and pine nuts.