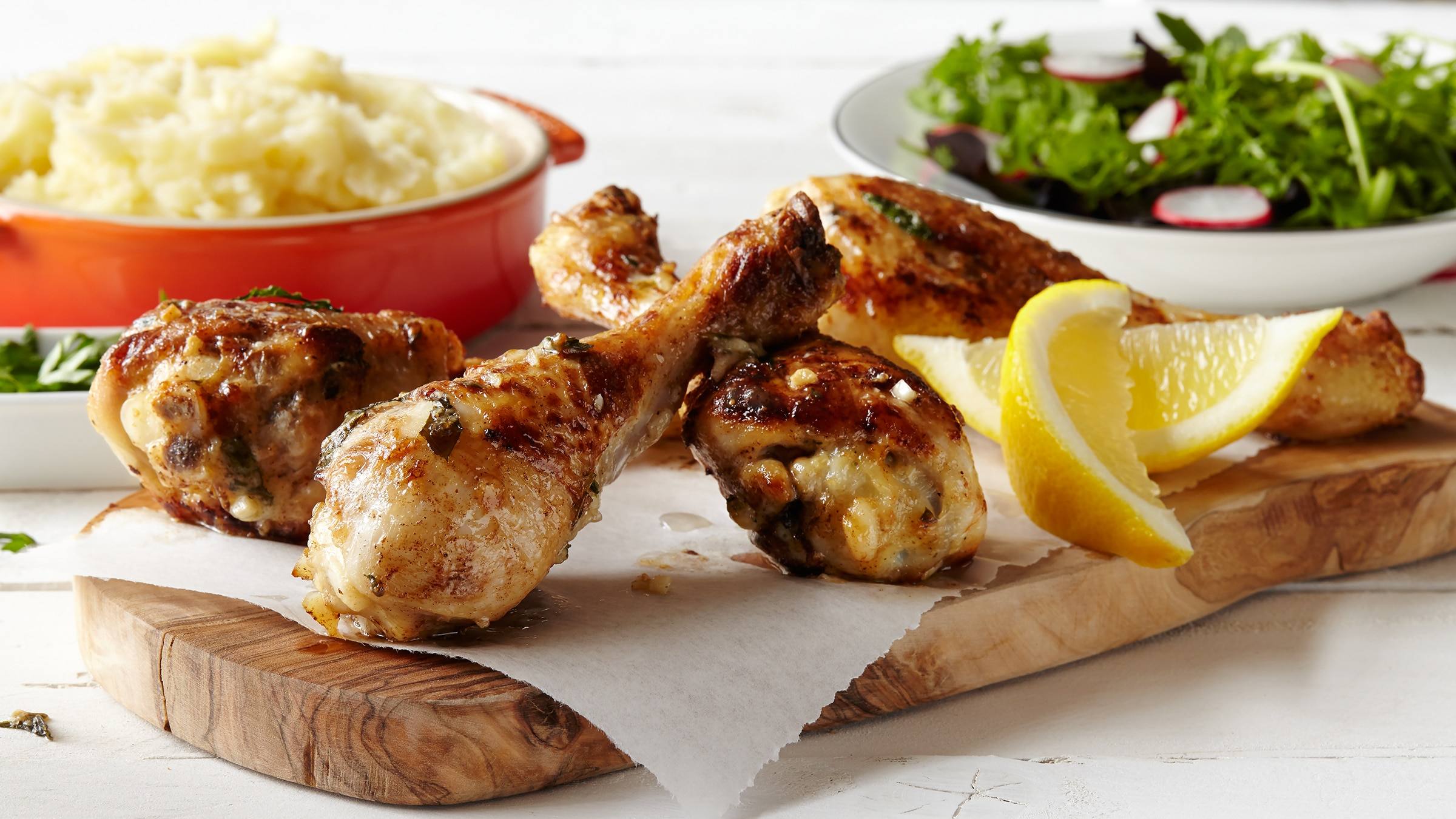 Baked in Hellmann's® Real Mayonnaise, herbs and spices, these juicy roasted chicken drumsticks are perfect for sharing with the whole family.
INGREDIENTS
1/4 cup (60 mL) Hellmann's® Real Mayonnaise
1 tsp. (5 mL) dried thyme leaves, crushed
1 tsp. (5 mL) fresh basil leaves (optional)
1 tsp. (5 mL) paprika
2 cloves garlic, finely chopped
4 chicken drumsticks (about 1-1/2 lb./ 680 g)
METHOD
Preheat oven to 375° F (190° C).

Combine Hellmann's® or Best Foods® Real Mayonnaise, thyme, basil, paprika and garlic in small bowl. Spread mixture on chicken, then arrange on shallow baking pan.

Bake chicken until chicken is thoroughly cooked, about 25 minutes, turning occasionally. Serve, if desired, with a green salad and wedge of lemon.
Tip:
Tip: Can also be done with chicken thighs.