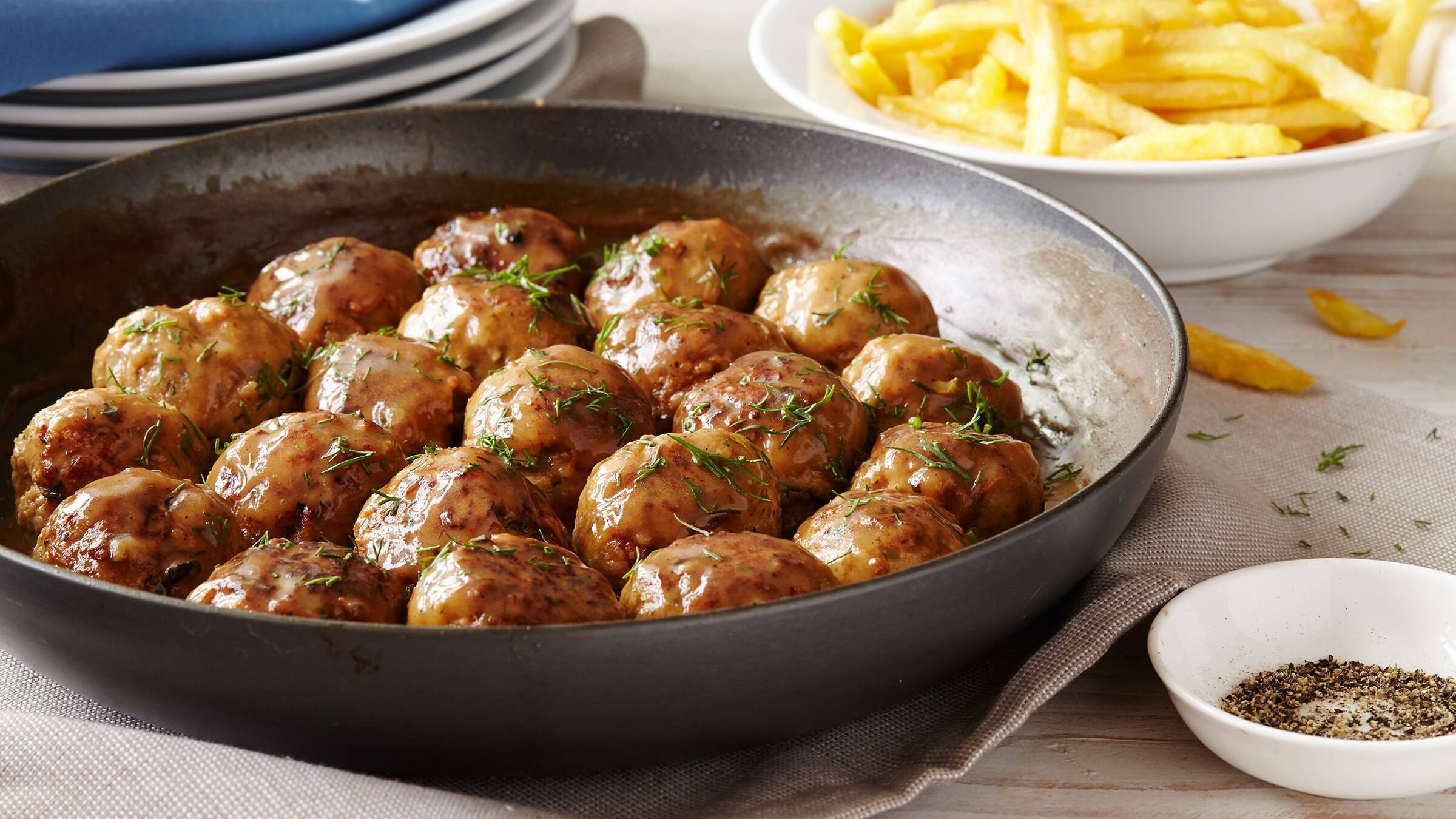 Children as well as adults will love this. Simple, but tasty Swedish meatball recipe with ground pork, egg, fresh dill and Hellmann's® Real Mayonnaise.
INGREDIENTS
3/4 lb. (340 g) extra lean ground pork or ground beef
1 small onion, finely chopped
2 Tbsp. (30 mL) seasoned dry bread crumbs
1 egg yolk, lightly beaten
2 Tbsp. (30 mL) chopped fresh dill, divided
2 Tbsp. (30 mL) Hellmann's® Real Mayonnaise
1 Tbsp. (15 mL) margarine
1 Tbsp. (15 mL) all-purpose flour
1 1/2 cups (375 mL) chicken broth
METHOD
Combine ground pork, onion, bread crumbs, egg yolk, 1 Tbsp. (15 mL) dill and Hellmann's® Real Mayonnaise in medium bowl; shape into 1-1/2-inch (4 cm) meatballs.

Cook meatballs in medium non-stick skillet until thoroughly cooked, turning occasionally, about 5 minutes. Remove meatballs and set aside.

Melt over low heat in same skillet, then stir in flour. Stir in chicken broth and bring to a boil, stirring frequently. Reduce heat to low and simmer, stirring frequently, until sauce starts to thicken, about 10 minutes. Return meatballs to skillet and stir to coat with sauce; heat through. Garnish with remaining dill.
Tip:
See Nutrition Information for sodium content.