Succulent Honey Mustard Grilled Chicken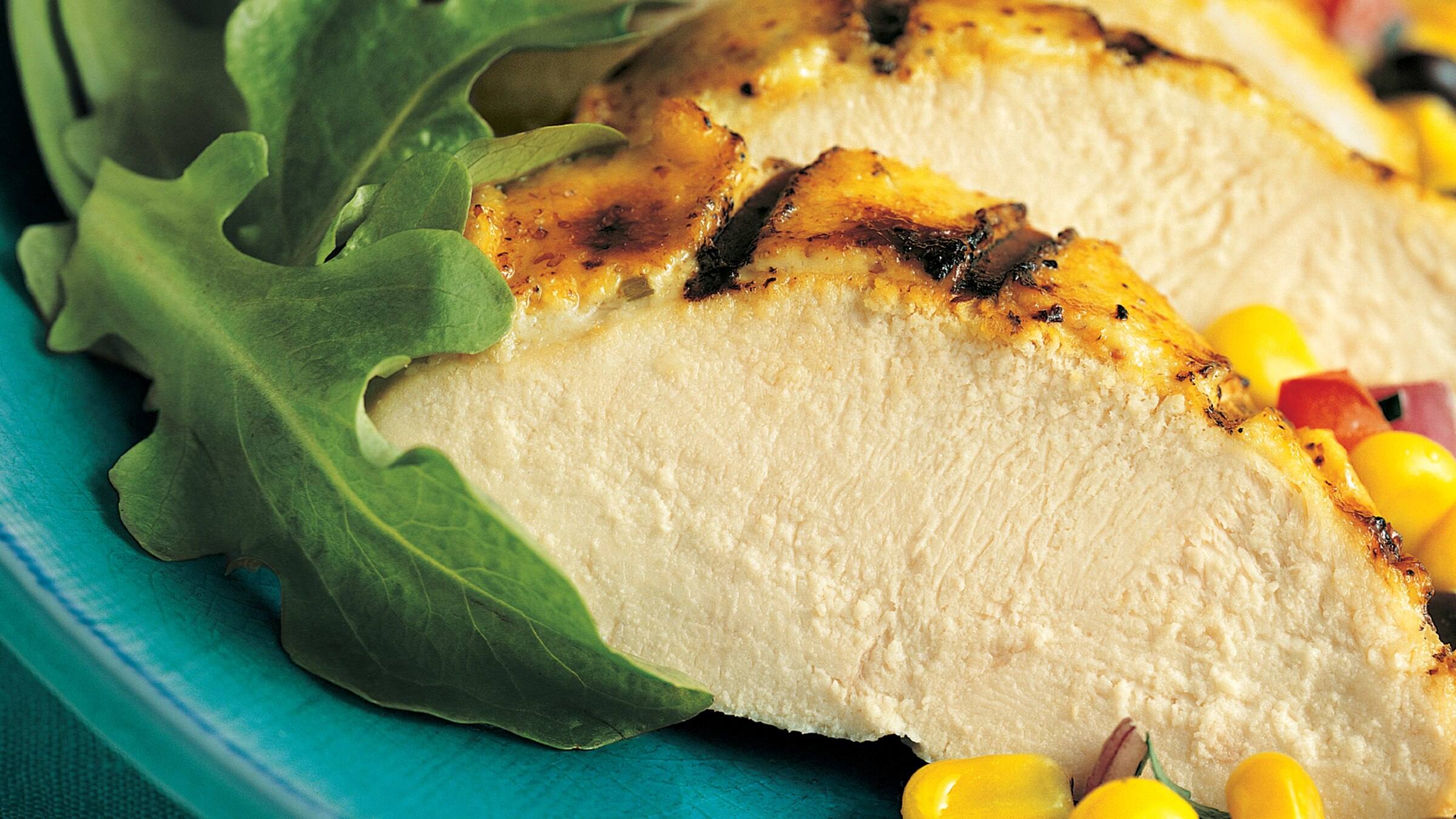 Keep it interesting for your next meal and try our succulent honey mustard grilled chicken recipe, that's quick and easy to make - what more could you want!
INGREDIENTS
1/2 cup (125 mL) Hellmann's® Real Mayonnaise
2 Tbsp. (30 mL) Maille® Old Style Mustard
1 Tbsp. (15 mL) honey
1 tsp. (5 mL) apple cider vinegar
1/8 tsp. (0.5 mL) ground black pepper
1/4 tsp. (1 mL) salt
4 boneless, skinless chicken breasts, (about 1-1/4 lbs. / 625 g.)
METHOD
In a bowl, combine all the ingredients except the chicken.

Reserve 1/3 cup (75 mL) of the mayonnaise mixture.

Grill or broil the chicken, brushing frequently with the remaining mayonnaise mixture, turning once, until chicken is thoroughly cooked, about 12 minutes.

Serve chicken with reserved mayonnaise mixture, garnished with chopped green onions, if desired.