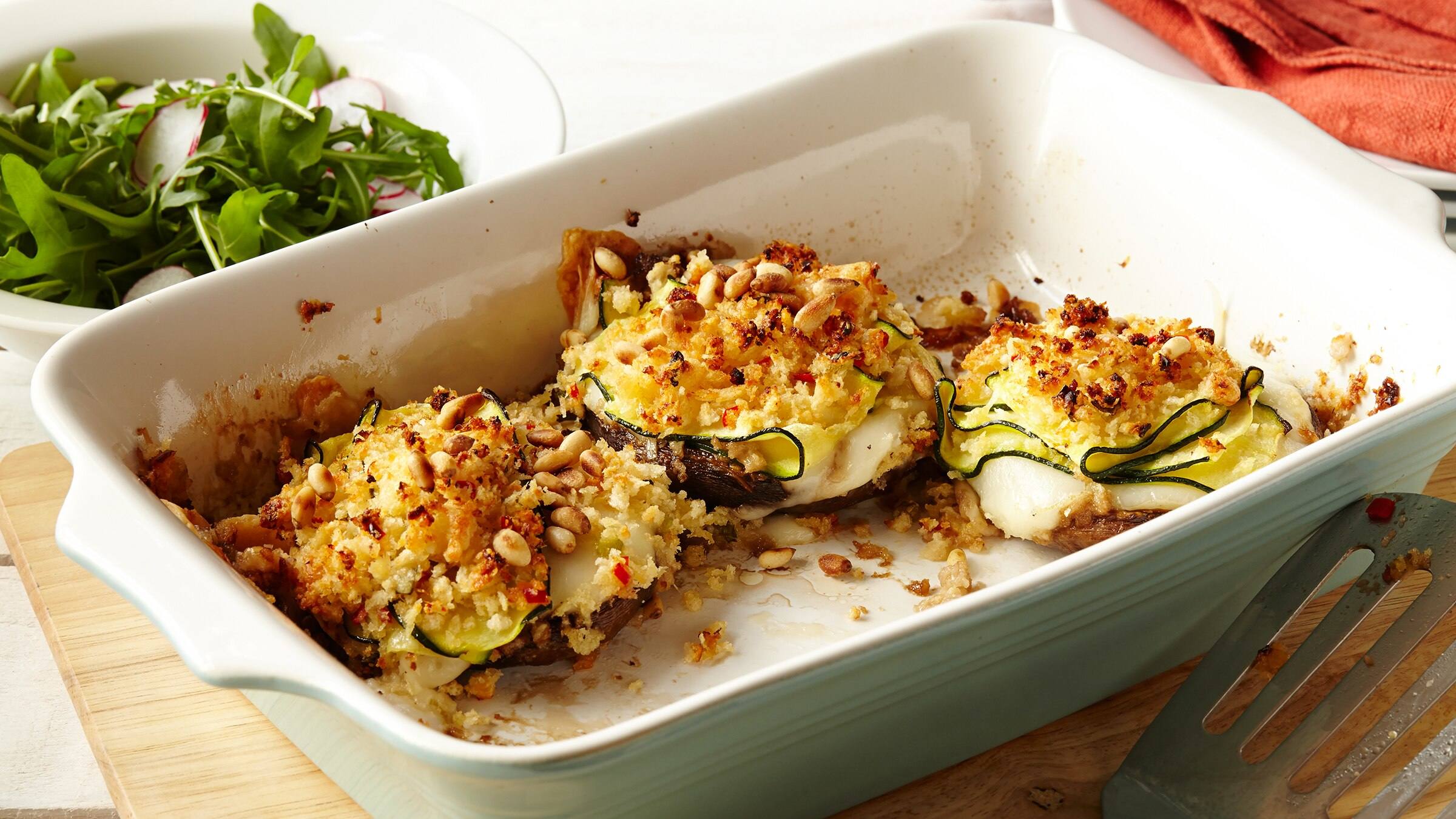 Succulent mushrooms stuffed with goat cheese, red chili pepper, green onion and creamy Hellmann's® Real Mayonnaise, then topped with zucchini ribbons and baked until golden.
INGREDIENTS
4 medium portobello mushrooms, stems and ribs removed
4 thin slices goat cheese
2 Tbsp. (30 mL) bread crumbs
1 Tbsp. (15 mL) shredded Pecorino Romano cheese or Parmesan cheese
2 Tbsp. (30 mL) Hellmann's® Real Mayonnaise
Grated peel and juice of 1 lemon
1 small red chile pepper, finely chopped
1 green onion, thinly sliced
1 medium zucchini, cut into very thin ribbons
2 Tbsp. (30 mL) pine (pignoli) nuts, toasted
METHOD
Preheat oven to 375°F (190°C).

Arrange mushrooms in 2-qt. (2-L) baking dish, stem side up. Bake 5 minutes. Top each with 1 slice goat cheese and continue baking 10 minutes.

Combine bread crumbs, cheese, Hellmann's® Real Mayonnaise, grated lemon peel, lemon juice, red chile pepper and green onion in small bowl. Evenly top mushrooms with bread crumb mixture, then zucchini. Bake an additional 15 minutes or until golden. Garnish with pine nuts.
Tip:
See nutritional information for saturated fat content.