Sticky Smoked Peach Curry Chicken Wings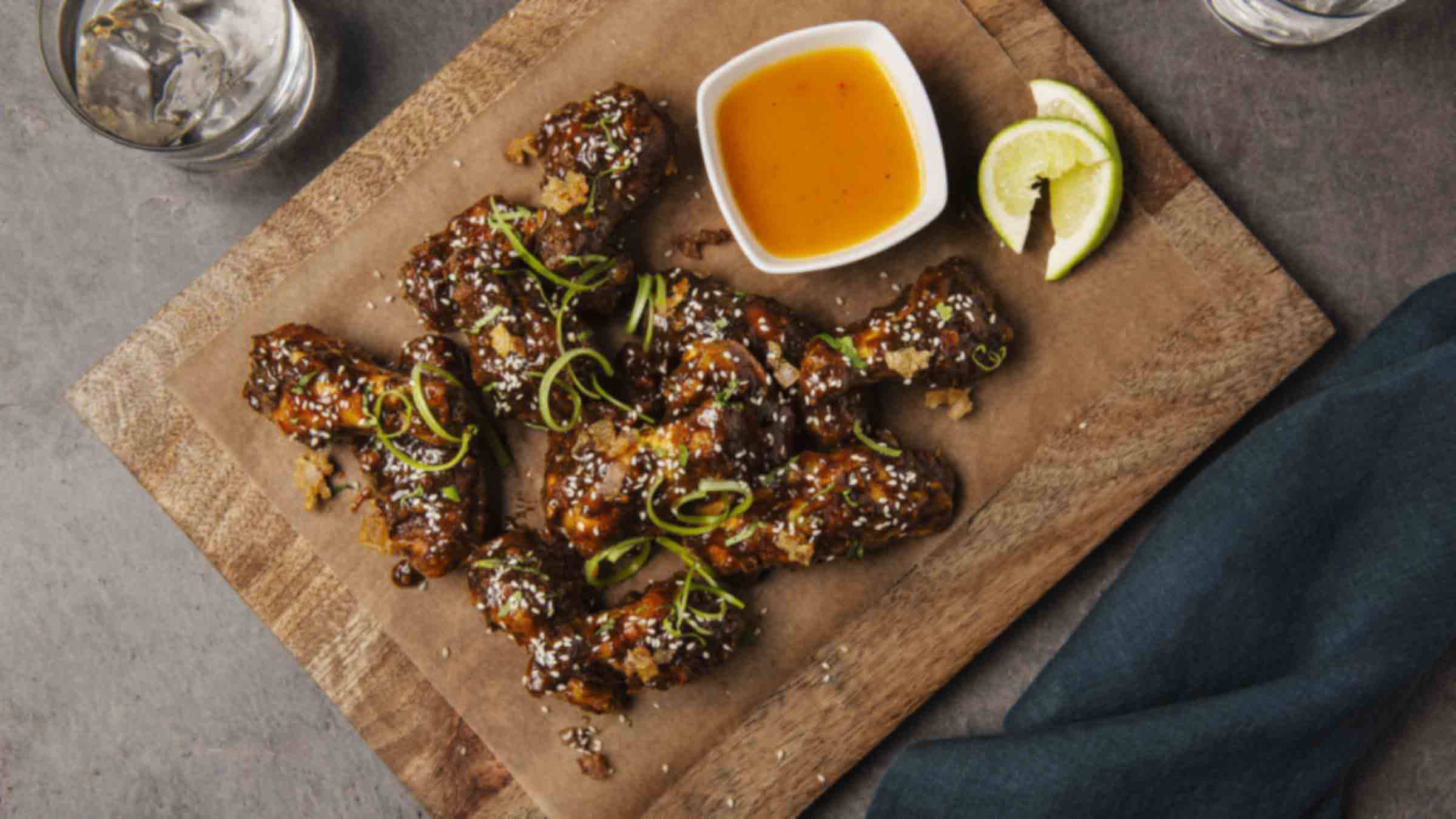 Roasted chicken wings are tossed in a sticky glaze of Hellmann's Smoked Peach Dressing and Madras curry. Garnished with scallions, cilantro and sesame seeds.
INGREDIENTS
3 lbs. (1.5 kgs) chicken wings
1 cup (250 mL) Hellmann's® Smoked Peach Dressing
2 tsp. (10 mL) Madras curry powder
1 tsp. reduced sodium soy sauce
METHOD
Preheat oven to 425° F (220° C). Spray rimmed baking sheet with no-stick cooking spray. Arrange wings on prepared pan. Bake, 1 hour, stirring twice, until wings are thoroughly cooked and crispy.




Meanwhile, combine Hellmann's® Smoked Peach Dressing, curry powder and soy sauce in small saucepan and bring to a boil over medium heat. Cook, stirring occasionally, until mixture is slightly thickened, about 2 minutes. Remove from heat and set aside.




Toss wings with Dressing mixture until coated. Garnish, if desired, with scallions, grated lime peel, chopped cilantro, * fried shallots and sesame seeds.
Tip:
*To fry shallots, toss sliced shallots with corn starch and fry in hot oil until golden brown. Drain on paper towels.