Spinach & Almond-Topped Chicken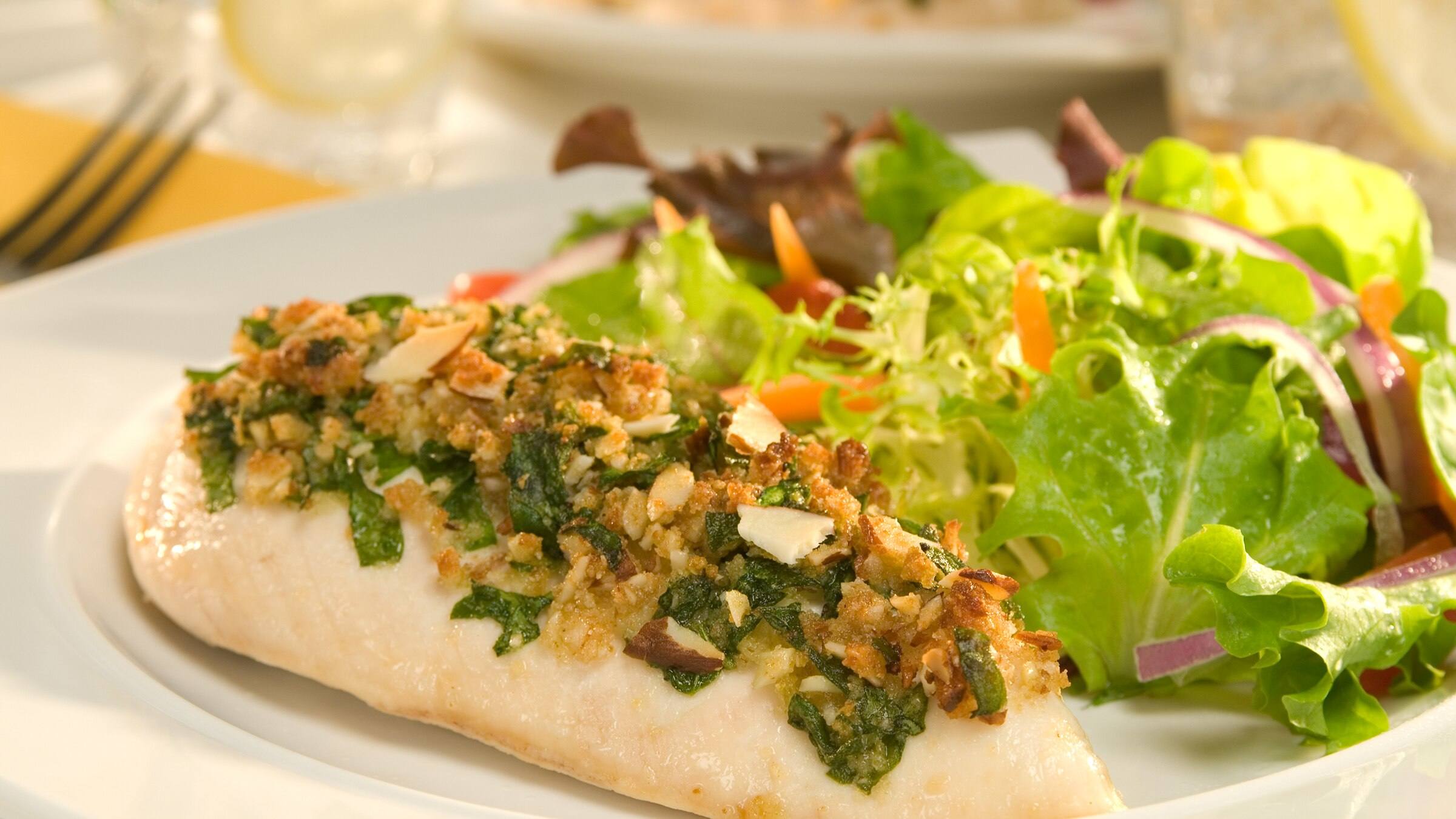 Moist and savoury, this quick and delicious dinner is sure to become a family favourite.
INGREDIENTS
2 Tbsp. (30 mL) Hellmann's® Real Mayonnaise
1 cup (250 mL) loosely packed baby spinach leaves, chopped
2 Tbsp. (30 mL) chopped almonds
1 Tbsp. (15 mL) grated Pecorino Romano cheese
2 Tbsp. (30 mL) plain dry bread crumbs
6 boneless, skinless chicken breast halves
METHOD
Preheat oven to 425°F (220°C).

In medium bowl, combine all ingredients except chicken.

On baking sheet, arrange chicken, then evenly top with mayonnaise mixture. Bake 20 minutes or until chicken is thoroughly cooked.