Spicy Chicken Burrito Bowl Recipe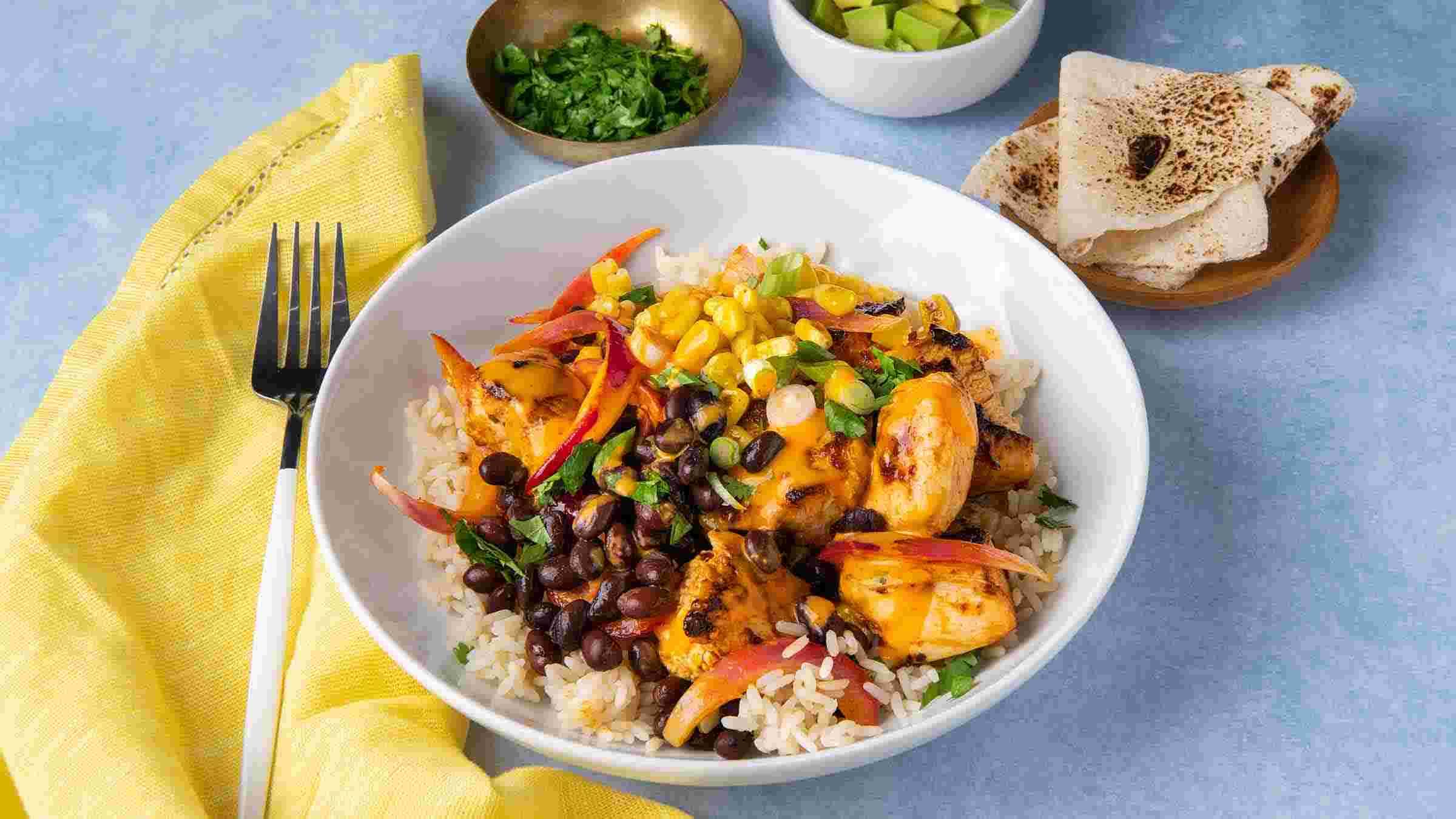 After some inspiration for your next meal? Check out this Spicy Chicken Burrito Bowl recipe, that'll be sure to impress!
INGREDIENTS
1/2 cup (125 mL) Hellmann's® Spicy Mayonnaise Type Dressing
1 Tbsp. (15 mL) lime juice
1 lb. (450 g) boneless, skinless chicken breasts, cut into bite-size pieces
1 small red onion, thinly sliced
2 Tbsp. (30 mL) chopped fresh cilantro
1/2 tsp. (2 mL) ground cumin
1 Tbsp. (15 mL) olive oil
1 cup (250 mL) uncooked long grain rice, cooked according to package directions
Favorite Toppings: black beans, corn, avocado, tomato, green onions
METHOD
Combine Hellmann's® Spicy Mayonnaise Type Dressing and lime juice in small bowl until well blended; set aside.

Combine chicken, onion, cilantro and cumin in large bowl; season with salt and pepper if desired. Stir in ¼ cup (60 mL) of the Mayonnaise Dressing mixture.

Heat olive oil in large nonstick skillet over medium-high heat and cook chicken mixture, stirring occasionally, until chicken is thoroughly cooked, about 5 minutes.

Assemble burrito bowls by dividing rice between 4 bowls. Evenly top with cooked chicken, assorted favorite toppings and a dollop of the remaining Mayonnaise Dressing.
Tip:
Chef's Tip: Instead of rice, feel free to use other grains such as quinoa, couscous or farro.