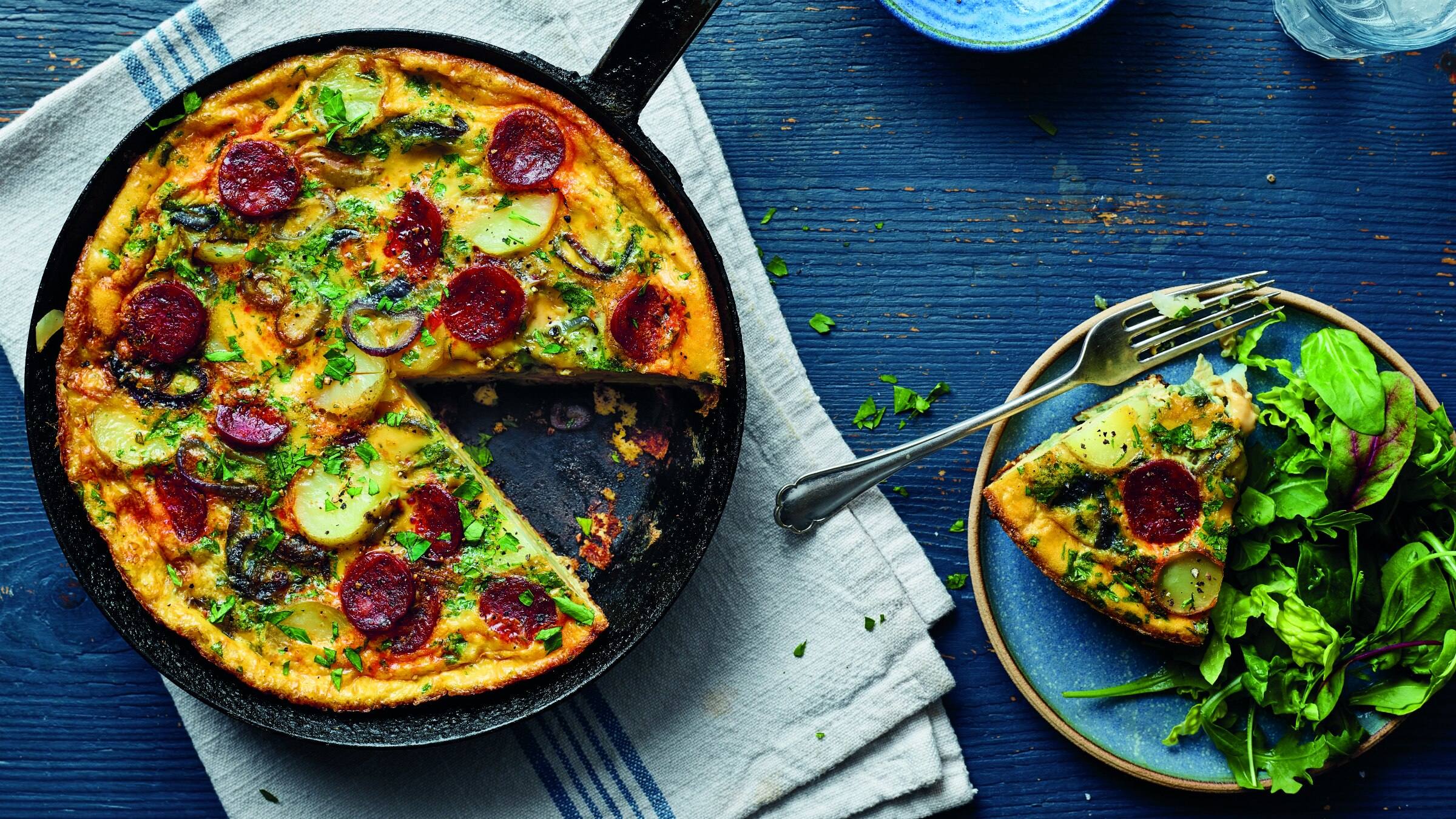 Looking for something delicious to eat? Our Hellmann's Spanish omelette are an amazing idea for today's dinner!
INGREDIENTS
4 eggs
2 Tbsp. (30 mL) Hellmann's® Real Mayonnaise
2 Tbsp. (30 mL) parsley chopped, (optional)
1/8 tsp. (0.5 mL) ground black pepper (optional)
1/4 cup (60 mL) sliced chorizo
1 lb. (450 g) new potatoes or all-purpose potatoes, cooked and sliced
1 medium onion, finely chopped
METHOD
Beat eggs, Hellmann's® Real Mayonnaise, parsley and black pepper in small bowl with wire whisk or fork; set aside.

Lightly brown chorizo in large nonstick skillet sprayed with no-stick cooking spray or in a small amount of vegetable oil over medium heat, stirring occasionally. Add potatoes and onion and cook, stirring gently, until onions are almost tender, about 5 minutes.

Add egg mixture. Cook over low heat, lifting set edges of omelet with spatula and tilting pan to allow uncooked mixture to flow to bottom. Cover and cook until omelet is set, about 5 minutes. Garnish, if desired, with additional chopped parsley.
Tip:
Tip: Delicious served topped with fresh salsa!