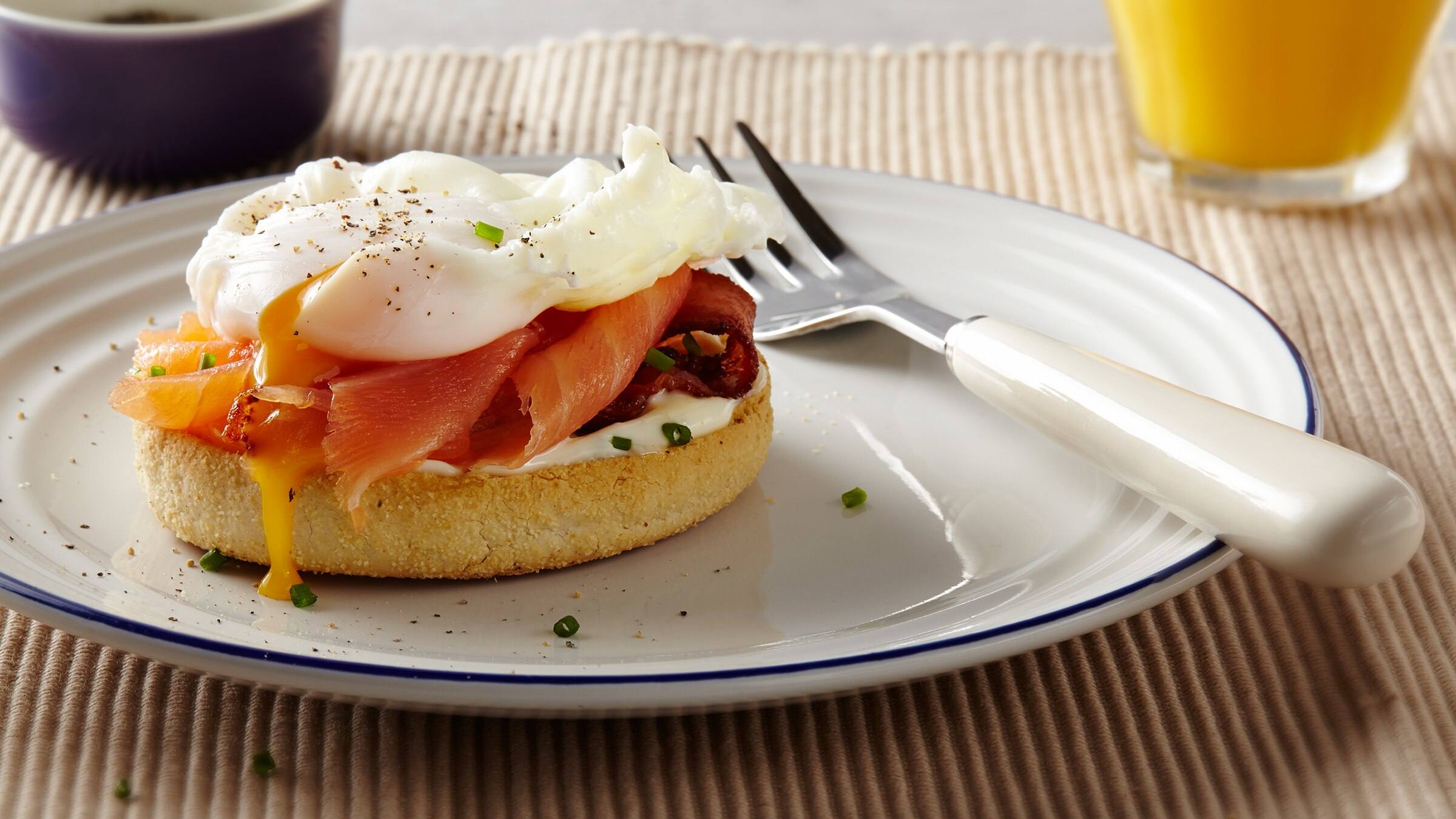 This tasty combination of smoked salmon, crispy bacon, poached eggs and Hellmann's® Real Mayonnaise is one of the best breakfast recipes ever.
INGREDIENTS
1/4 cup (60 mL) Hellmann's® Real Mayonnaise
1 Tbsp. (15 mL) chopped fresh chives
1 tsp. (5 mL) lemon juice
1/8 tsp. (0.5 mL) ground black pepper
2 English muffins, split and toasted
2 slices Canadian bacon or fully cooked & browned sausage patties
3 slices smoked salmon
4 large eggs, poached
METHOD
Blend Hellmann's® Real Mayonnaise, chives, lemon juice and black pepper in small bowl.

Arrange English muffins on four serving plates. Evenly spread muffins with 1/2 of the mayonnaise mixture, then top with bacon, salmon and eggs. Top with remaining mayonnaise mixture. Sprinkle, if desired, with additional chopped chives.
Tip:
See nutritional information for sodium content.