Sesame Thai Mushroom Salad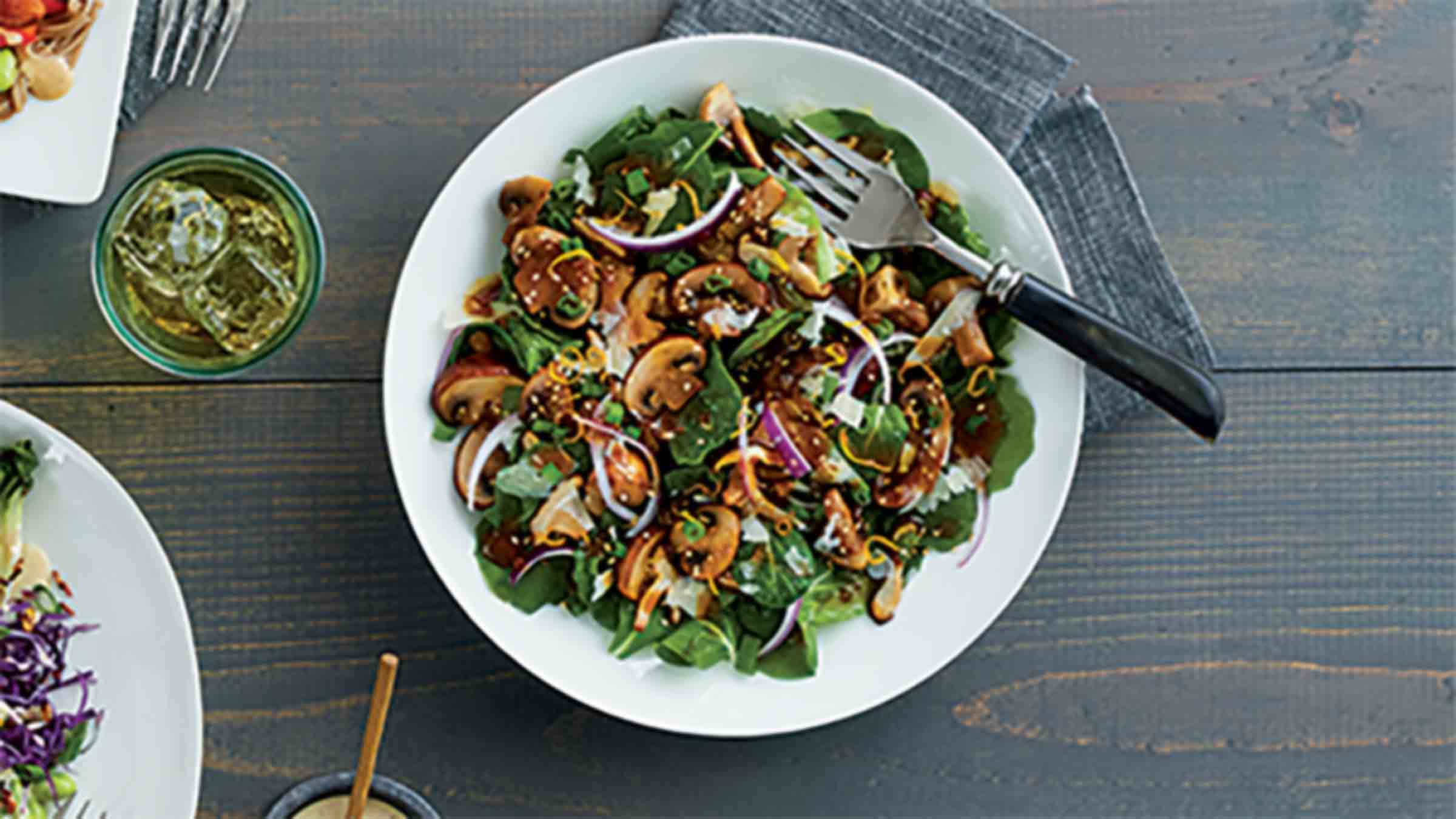 Roasted mushrooms are coated with Hellmann's® Sesame Thai Vinaigrette and sprinkled with toasted sesame seeds and lemon zest for fresh umami flavor.
INGREDIENTS
12 ounces (350 g) cremini mushrooms, roasted, halved or quartered if large
1 container (330 g.) baby spinach leaves
1/2 cup Hellmann's® Sesame Thai Vinaigrette Dressing
1/2 small red onion, sliced
2 green onions, sliced
1 Tbsp. (15 mL) toasted sesame seeds
METHOD
Combine all ingredients in a large bowl; toss until mixed and coated.
Garnish, if desired, with grated lemon peel and shaved Parmesan.