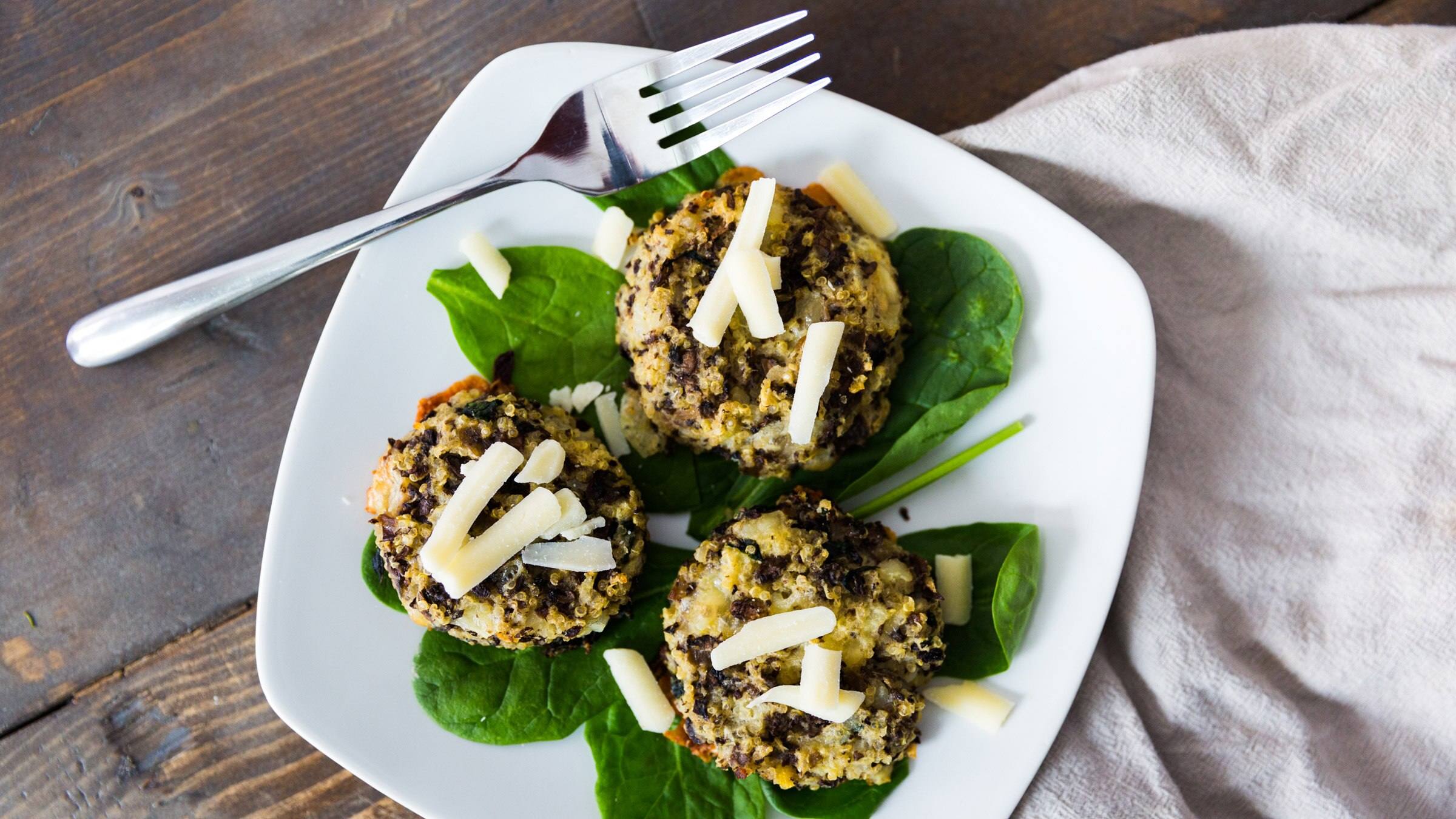 Check out our quinoa sliders recipe, using simple ingredients that don't sacrifice on flavour, try it today!
INGREDIENTS
1 Tbsp. (15 mL) coconut oil
2 packages (227 g ea.) cremini mushrooms, finely chopped
1 cup (250 mL) finely chopped red onion
2 cloves garlic, minced
1 cup (250 mL) packed baby spinach leaves, coarsely chopped
2 cups (500 mL) mashed potatoes
1 cup (250 mL) cooked quinoa
1/2 cup (125 mL) shredded white cheddar cheese
1/4 cup (60 mL) Hellmann's® Real Mayonnaise
1 egg, beaten
1/2 tsp. (2 mL) grated lemon peel
1/4 tsp. (1 mL) salt
METHOD
PREHEAT oven to 350°F (180°C). Line baking sheet with parchment paper.

HEAT large nonstick skillet over medium-high heat. Add oil, then mushrooms, onion and garlic and cook 6 to 7 minutes or until mushrooms are soft. Stir in spinach and cook until wilted, about 1 minute. Remove from heat and let cool to room temperature, about 10 minutes.

COMBINE mashed potatoes, quinoa, cheese, Hellmann's® Real Mayonnaise, egg, lemon peel, salt and if desired, ground black pepper to taste in large bowl. Stir in mushroom mixture until blended.

SCOOP mixture with 1/4 cup (60 mL) measuring cup onto prepared baking sheet. Pat tops down using bottom of cup to form patties.

BAKE in centre of oven 30 minutes or until golden brown.
Tip:
Serving Tip: Serve with a shaved cheddar and spinach salad.