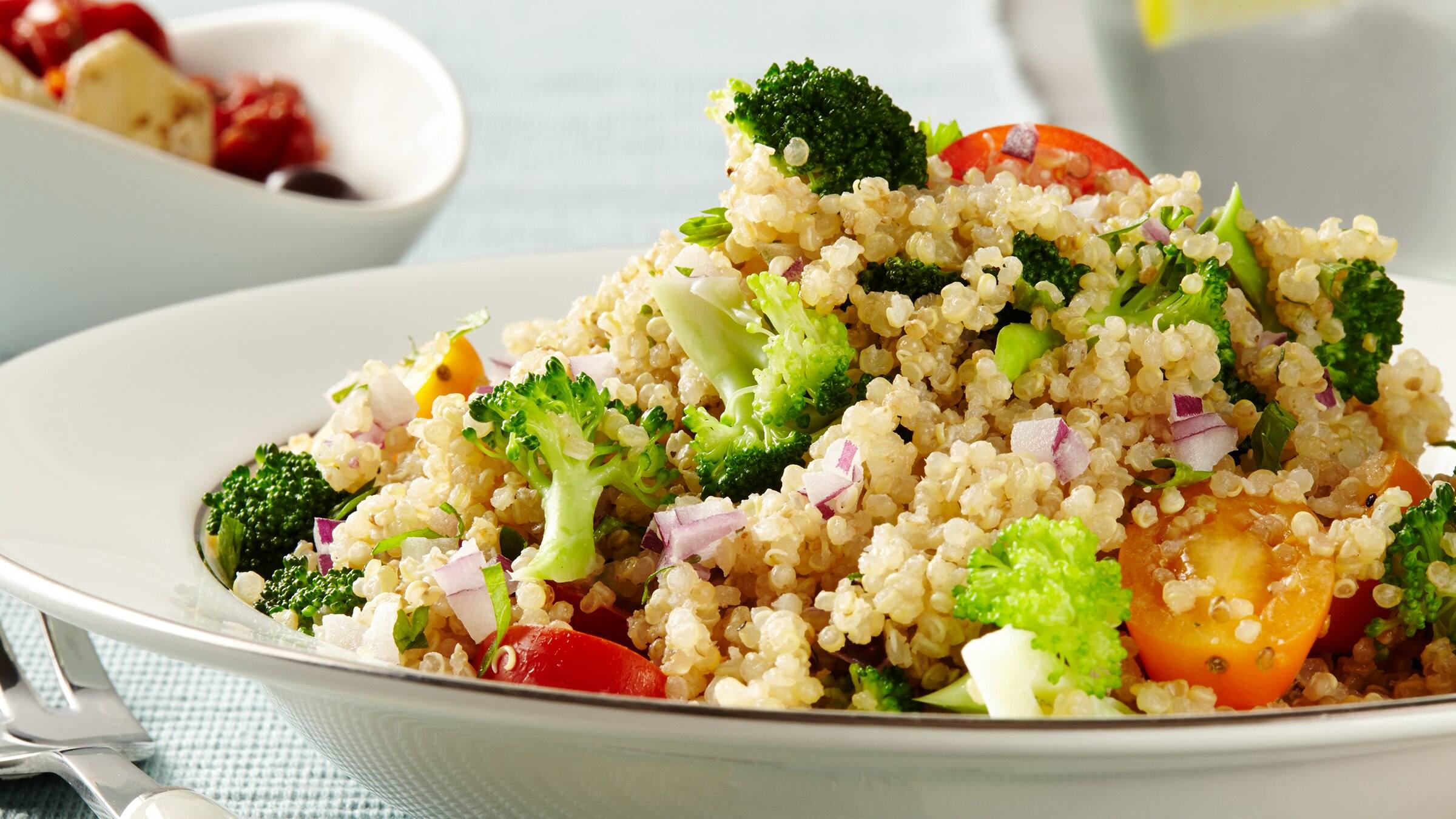 This fresh and colourful quinoa salad is quick to make and big on flavour. Refreshing and creamy with Hellmann's® Real Mayonnaise, it's perfect as a light lunch.
INGREDIENTS
1 cup (250 mL) quinoa
2 cups (500 mL) water
2 cups (500 mL) small broccoli florets
1/2 cup (125 mL) Hellmann's® Real Mayonnaise
1 pint (500 mL) cherry tomatoes, halved
1/4 cup (60 mL) finely chopped fresh parsley leaves (optional)
3 Tbsp. (45 mL) lemon juice
1/8 tsp. (0.5 mL) ground black pepper
METHOD
Bring quinoa and water to a boil over high heat in 2-quart saucepan. Reduce heat to low and simmer uncovered 10 minutes or until almost all water is absorbed. Stir in broccoli, then let stand covered 5 minutes.

Meanwhile, combine Hellmann's® Real Mayonnaise, tomatoes, parsley, lemon juice and pepper in large bowl. Stir in quinoa mixture. Serve room temperature or chilled.