Quinoa and Kale Salad with Fresh Herbs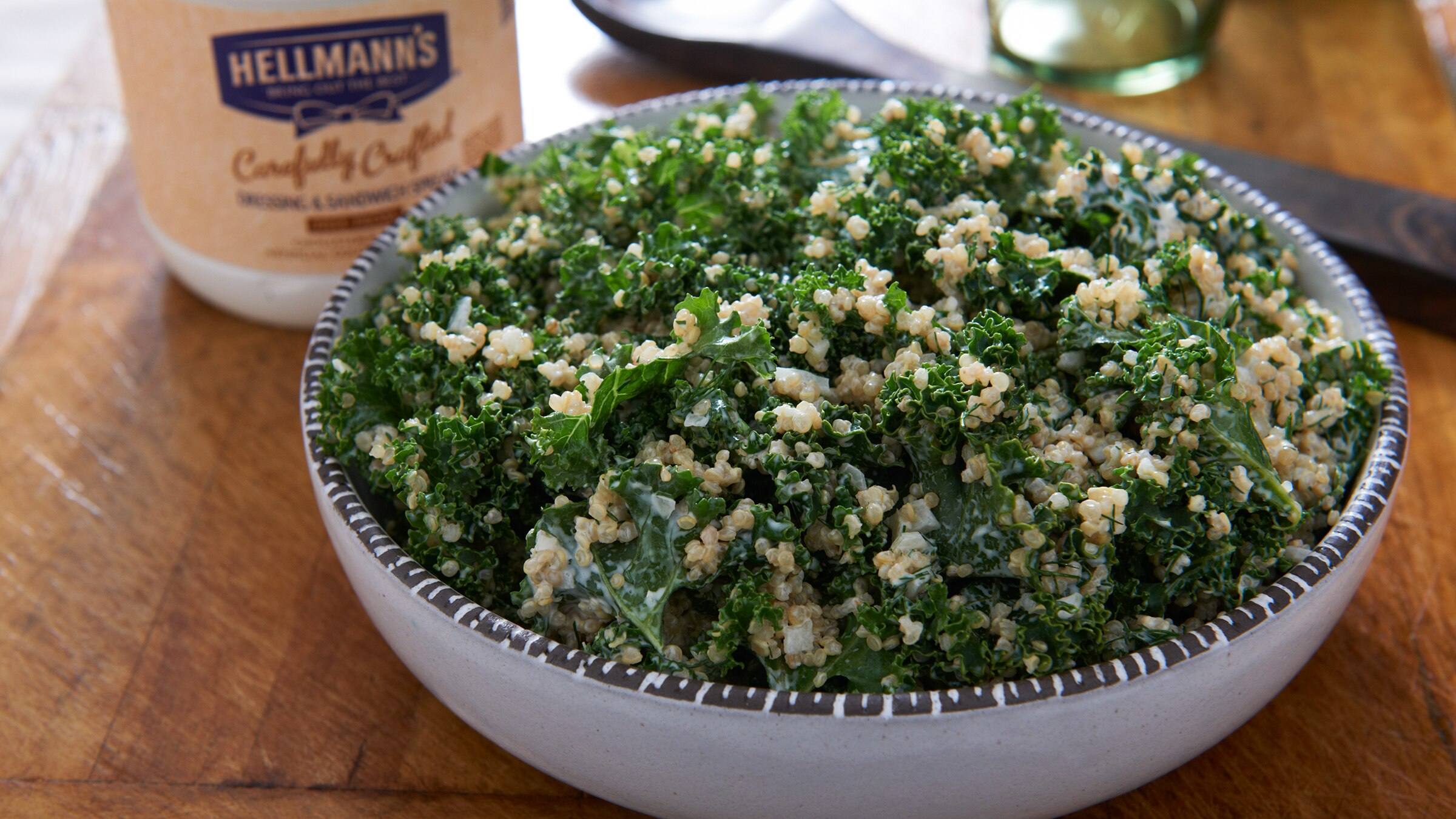 Looking for something tasty to eat? Why not try our quinoa and kale salad with fresh herbs recipe, it's easy to make and tastes amazing!
INGREDIENTS
3/4 cup (175 mL) Hellmann's® Vegan
1/4 cup (60 mL) finely chopped shallots
1/4 cup (60 mL) chopped fresh dill or parsley
2 Tbsp. (30 mL) white balsamic vinegar
1 Tbsp. (15 mL) Dijon mustard
3 cups (750 mL) cooked quinoa
3 cups (750 mL) baby kale or 3 cups (750 mL) chopped kale leaves
METHOD
Combine Hellmann's® Vegan, shallots, dill, vinegar and mustard in large bowl. Add quinoa and kale and toss to coat. Serve chilled or at room temperature.
Tip:
See nutrition information for saturated fat content.