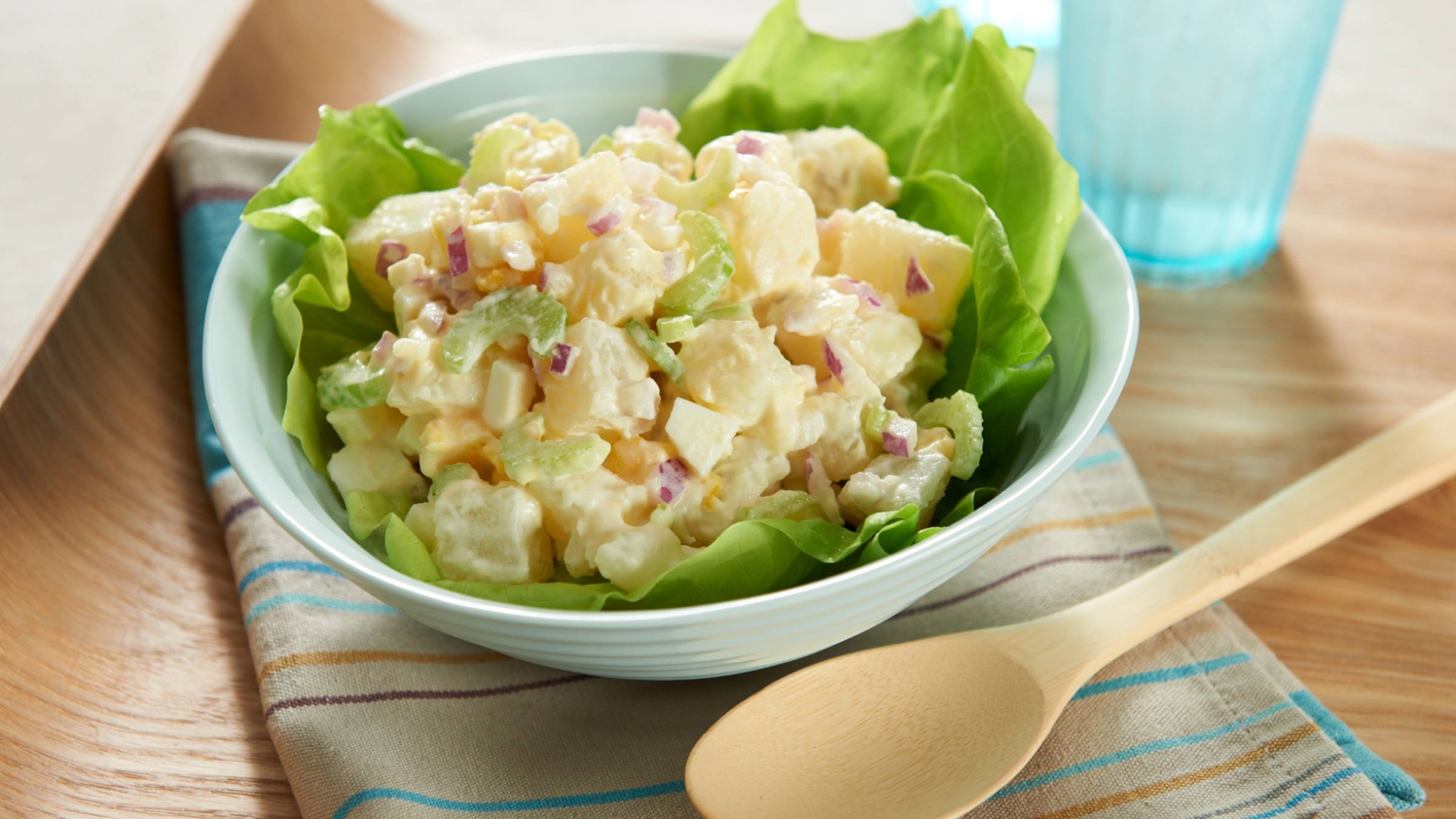 Looking for a delicious dinner? Try Hellmann's potato salad today! You will be amazed at the excellent taste this dish can bring.
INGREDIENTS
2 lbs. (1 kg) new potatoes (about 5 medium), halved
3/4 cup (175 mL) Hellmann's® Real Mayonnaise
1/4 cup (60 mL) low fat plain yogurt
2 Tbsp. (30 mL) red wine vinegar
1 Tbsp. (15 mL) grated lemon peel
1/4 tsp. (1 mL) ground black pepper
3 hard-cooked eggs, peeled and quartered
1 cup (250 mL) finely sliced celery
1/2 cup (125 mL) thinly sliced green onions
3 Tbsp. (45 mL) chopped drained capers (optional)
2 Tbsp. (30 mL) fresh parsley leaves
METHOD
Cover potatoes with water in large saucepot; bring to a boil over medium-high heat. Reduce heat and simmer 10 minutes or until potatoes are tender. Drain and cool slightly.

Combine Hellmann's® Real Mayonnaise, yogurt, vinegar, lemon peel and black pepper in large bowl. Add potatoes and remaining ingredients; toss gently.
Tip:
Tip: This potato salad is also delicious with fresh dill instead of or in addition to parsley.