Potato & Egg Salad Recipe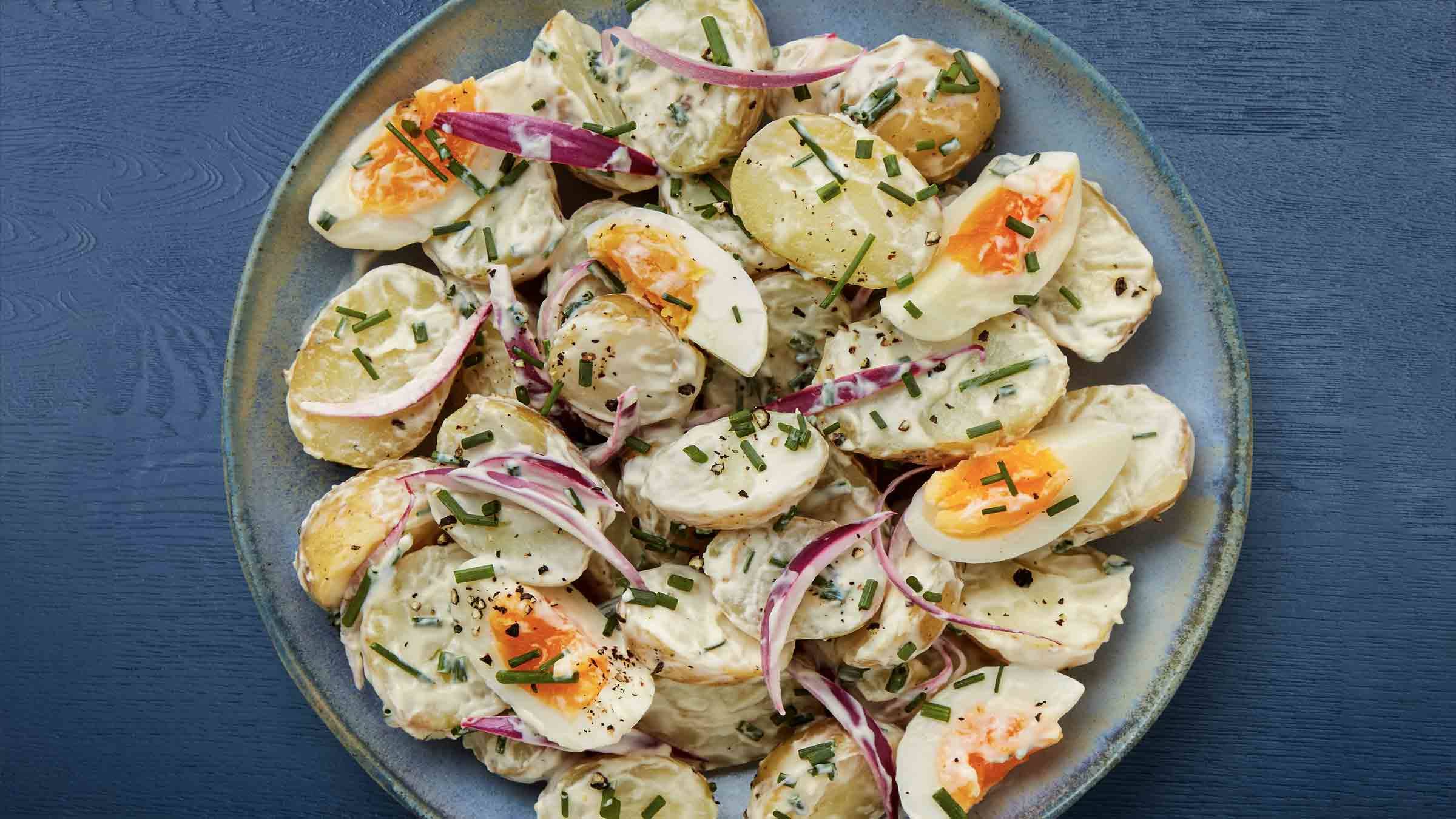 This easy potato salad combines new potatoes, red onion, herbs and of course Real Mayonnaise! Its topped with soft-boiled eggs for a tasty and unique twist!
INGREDIENTS
2 lbs. (1 kg) new potatoes
4 large free-range eggs
1 small red onion, thinly sliced
2 Tbsp. (30 mL) snipped fresh chives
3 Tbsp. (45 mL) Hellmann's® Real Mayonnaise
METHOD
COOK potatoes in large pot of salted water until tender, about 15 minutes. Drain, cool and cut into halves or quarters.

COOK eggs in boiling water 7 minutes for soft boiled. Cool in bowl of cold water, then peel and set aside.

COMBINE potatoes, red onion and chives in large bowl. Stir in Hellmann's® Real Mayonnaise. Spoon into serving bowl. Cut eggs into quarters and arrange on top. Season well with black pepper.

Tip:
Tip: For a pretty presentation line serving platter with butter lettuce leaves.