Portobello Mushroom Pitas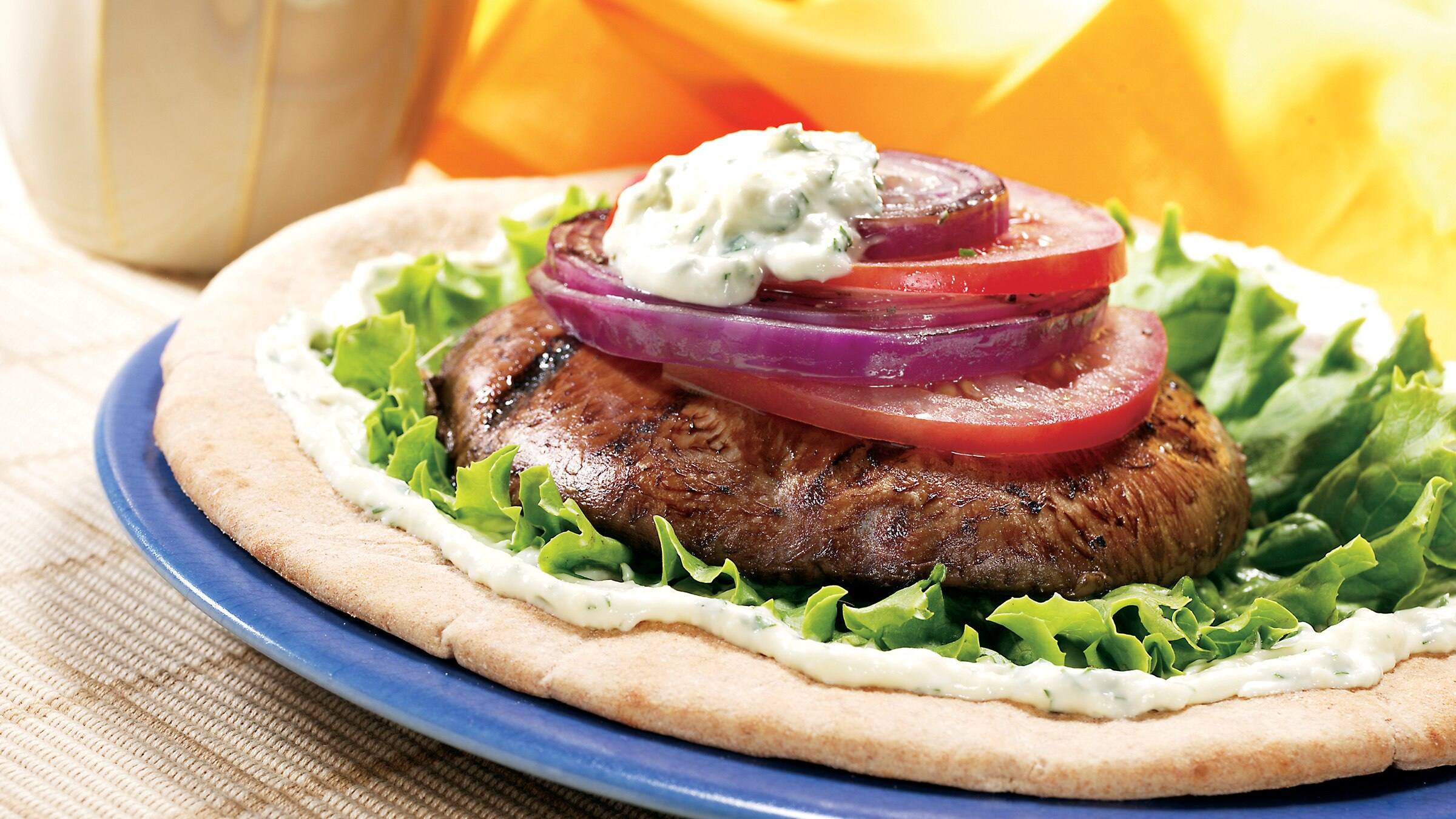 Looking for something tasty to eat? Why not try our portobello mushroom pitas recipe, it's easy to make and tastes amazing!
INGREDIENTS
1/2 cup (125 mL) Hellmann's® with Olive Oil ½ the Fat mayonnaise-type dressing
1/4 cup (50 mL) grated Pecorino Romano cheese
2 Tbsp. (30 mL) fresh basil leaves
1 clove garlic, finely chopped
1/4 tsp. (1 mL) salt
4 portobello mushroom caps, (about 3/4 lb/ 375 g)
2 red onions, cut into 1/4-inch (6 mm) thick rounds
1 medium tomato, thinly sliced
4 large whole wheat pita breads
METHOD
In small bowl, combine Hellmann's® Olive Oil, cheese, basil, garlic and salt; set aside.

Season mushroom caps and onions, if desired, with salt and ground black pepper. Grill or broil mushroom caps and onions 8 minutes or until tender, turning once.

To serve, arrange pita breads on serving plates. Evenly spread with 1/2 of the mayonnaise mixture, then top with lettuce, mushroom caps, tomato, hot onion and remaining mayonnaise mixture.