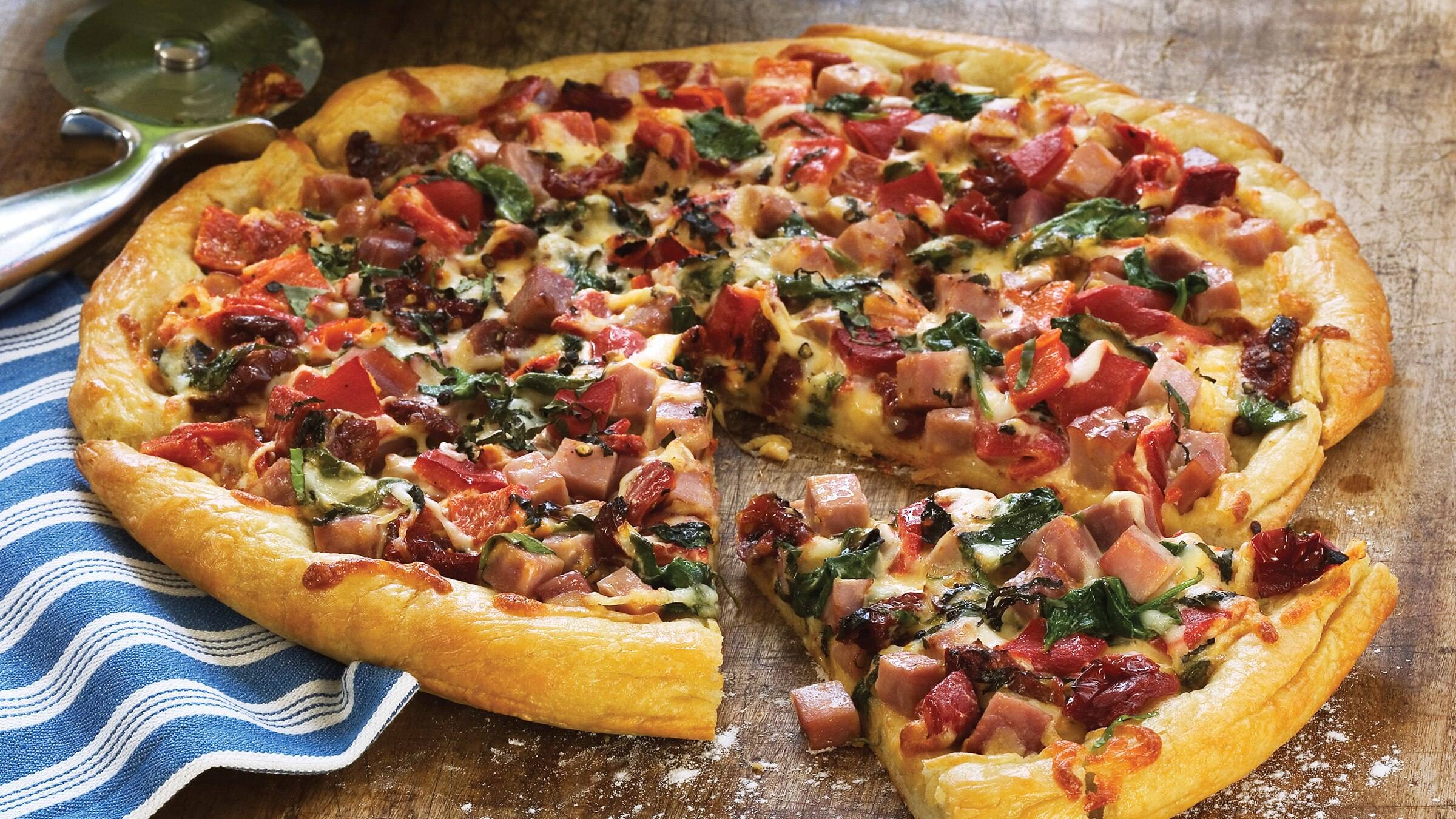 Tossing Hellmann's® Mayonnaise with the toppings gives this white pizza the touch of creaminess it needs to bring it all together.
INGREDIENTS
1 cup (250 mL) diced smoked ham, (about 2 oz/60 g)
375 mL roasted red peppers
1 box (300 mL.) frozen chopped spinach, thawed and squeezed dry
1 cup (250 mL) shredded mozzarella cheese
1/3 cup (75 mL) Hellmann's® Real Mayonnaise
1 clove garlic, finely chopped
1/4 cup (50 mL) sun-dried tomatoes
1/4 cup (50 mL) fresh basil leaves
1/4 tsp. (1 mL) ground black pepper
1 (12-in./ 30 cm) prebaked pizza crust
METHOD
Preheat oven to 450°F (230°C).

In a bowl, combine ham, roasted red peppers, spinach, cheese, Hellmann's® Real Mayonnaise, garlic, sun dried tomatoes, basil and pepper. Spread evenly on pizza crust. Bake on oven rack or cookie sheet 20-25 minutes or until crisp and lightly browned.