Parmesan-Garlic Broiled Tomatoes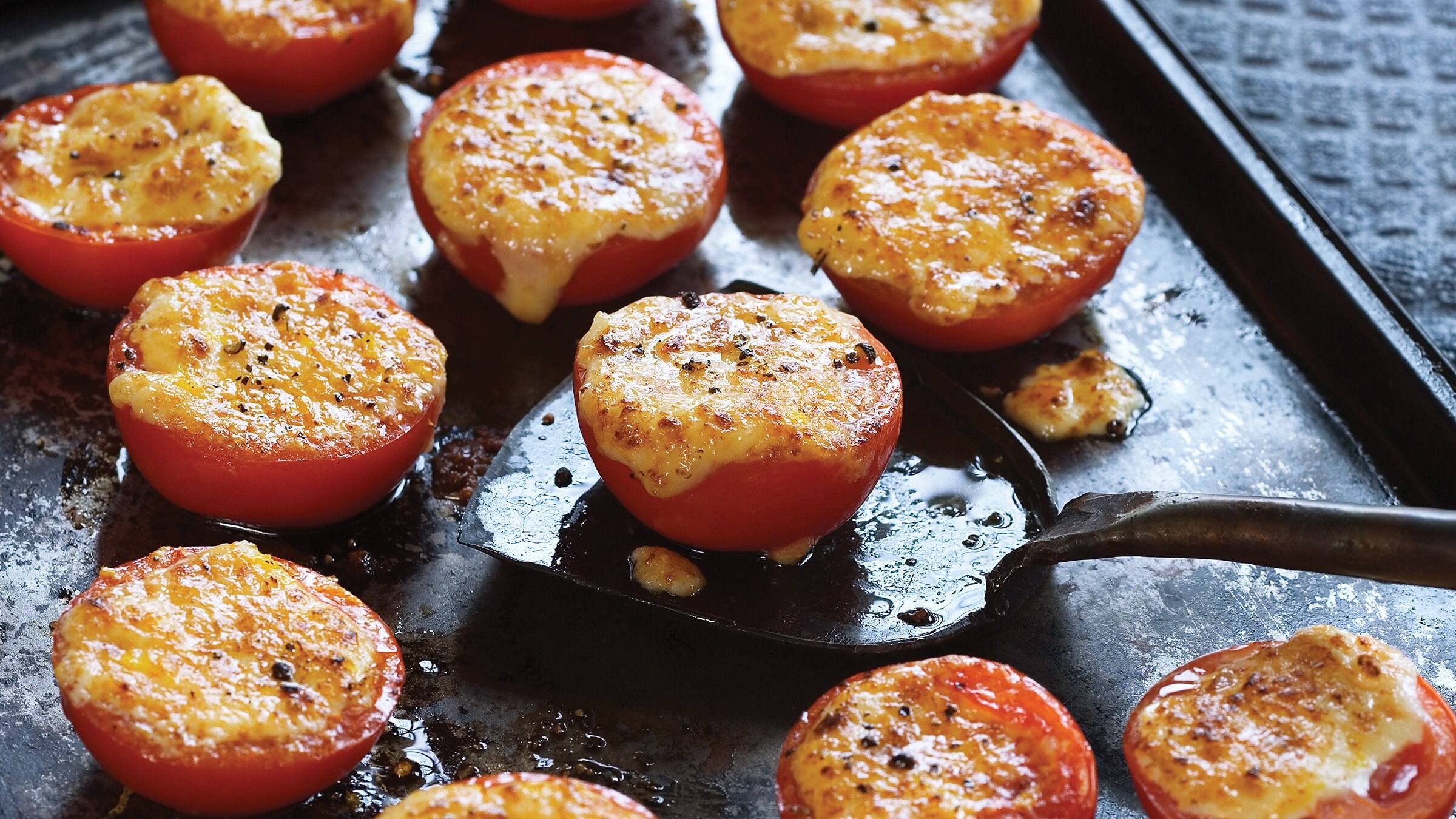 Sweet and juicy, these broiled tomatoes make a perfect side or appetizer.
INGREDIENTS
1/2 cup (125 mL) Hellmann's® Real Mayonnaise or 1/2 the Fat mayonnaise-type dressing
1/2 cup (125 mL) grated Pecorino Romano cheese
1 Tbsp. (15 mL) lemon juice
1 tsp. (5 mL) grated lemon peel
1/4 cup (50 mL) finely chopped onion
1 clove garlic, finely chopped
4 medium tomatoes
METHOD
Combine Hellmann's® Real Mayonnaise with all other ingredients except tomatoes in small bowl.

Cut tomatoes in half and scoop out excess seeds. Arrange tomotoes, cut-side-up, on baking sheet, then top with 15 mL of mayonnaise mixture.

Broil until tops are golden, about 5 minutes.