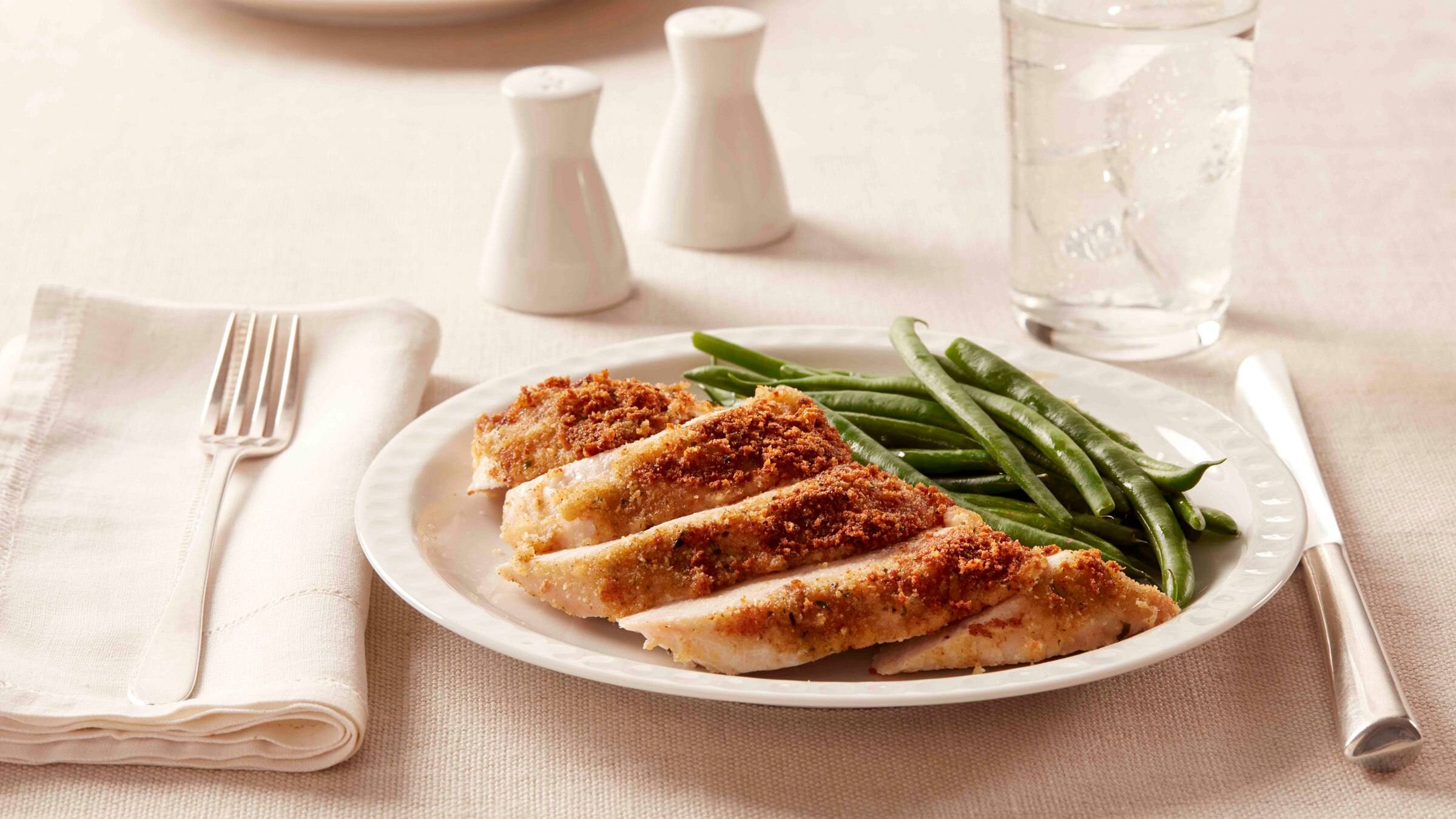 Why not try your culinary skills by making our parmesan crusted chicken recipe today, a proven winner and packed full of flavour!
INGREDIENTS
1/2 cup (125 mL) Hellmann's® Real Mayonnaise
1/4 cup (60 mL) grated Parmesan cheese
4 boneless, skinless chicken breast halves, (about 1-1/4 lbs./625 g)
4 tsp. (20 mL) Italian seasoned dry bread crumbs
METHOD
Preheat oven to 425°F (220°C).

Combine Hellmann's® Real Mayonnaise with Parmesan in medium bowl. Arrange chicken on baking sheet. Evenly top with mayonnaise mixture, then sprinkle with bread crumbs.

Bake 20 minutes or until chicken is thoroughly cooked.
Tip:
TIP: This protein-packed option is perfect to pair with your choice of veggies or grain. If you don't have chicken, try this same recipe on fish or pork!

TIP: If using unseasoned breadcrumbs, add a light sprinkle of cayenne pepper to the chicken breast before applying the mayonnaise mixture.