Oven-Roasted Root Vegetables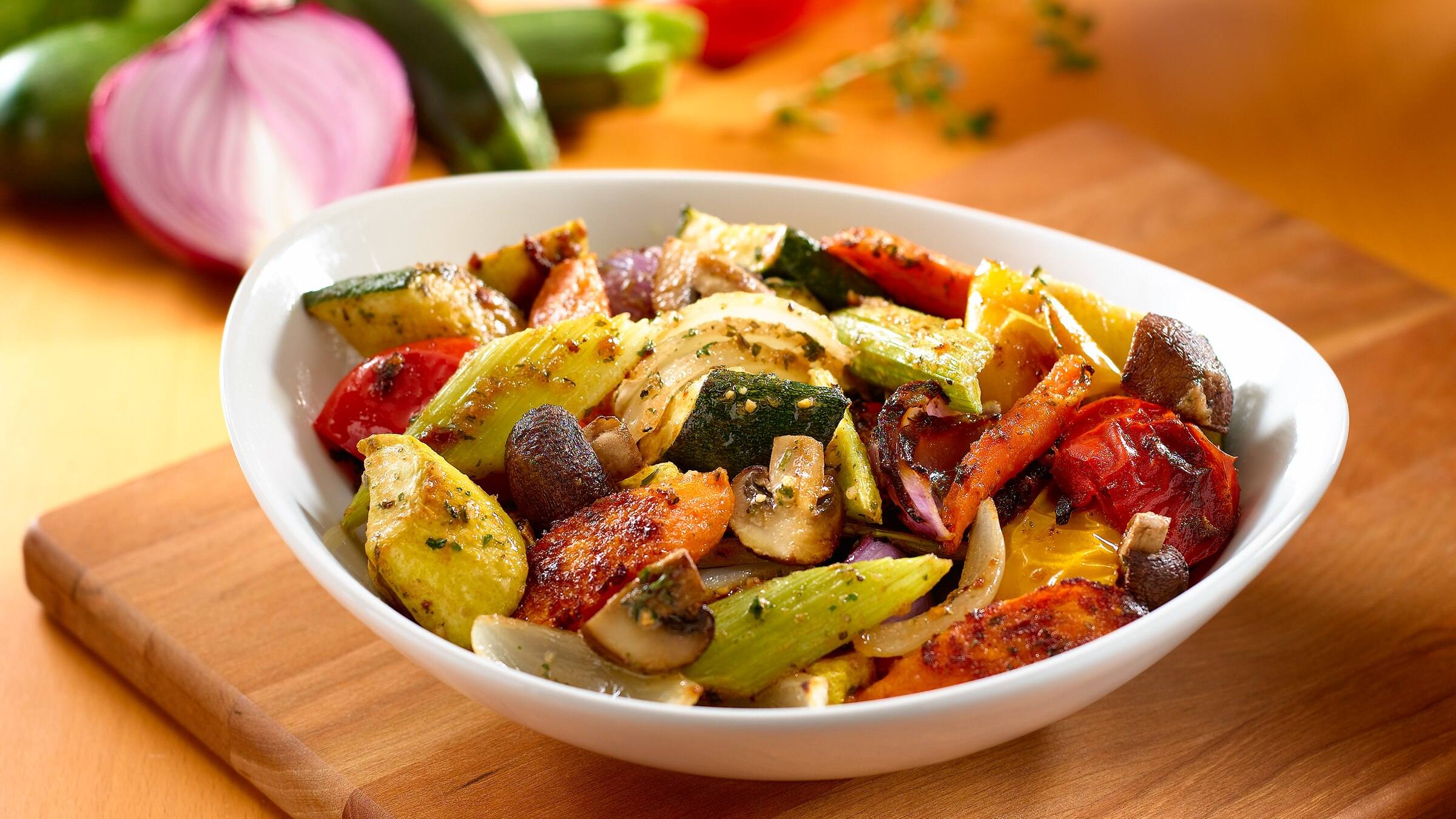 Looking for something delicious to eat? Our Hellmann's oven roasted root vegetables are an amazing idea for today's dinner!
INGREDIENTS
1/3 cup (75 mL) Hellmann's® Real Mayonnaise
2 lbs. (1 kg) assorted root vegetables, (carrots, parsnips, beets, onions, and/or sweet potatoes), peeled and cut into bite-size pieces
10 cloves garlic, peeled
1 Tbsp. (15 mL) fresh rosemary leaves
1/4 tsp. (1 mL) coarsely ground black pepper
METHOD
Preheat oven to 425° F (220° C). Combine Hellmann's® Real Mayonnaise with all other ingredients in large bowl and stir until vegetables are well-coated. Evenly spread vegetables in large shallow roasting pan or jelly-roll pan.

Roast until vegetables are tender and golden, stirring occasionally, about 35 minutes. Sprinkle, if desired, with chopped fresh parsley.
Tip:
Tip: Add some fresh thyme leaves for extra flavour!