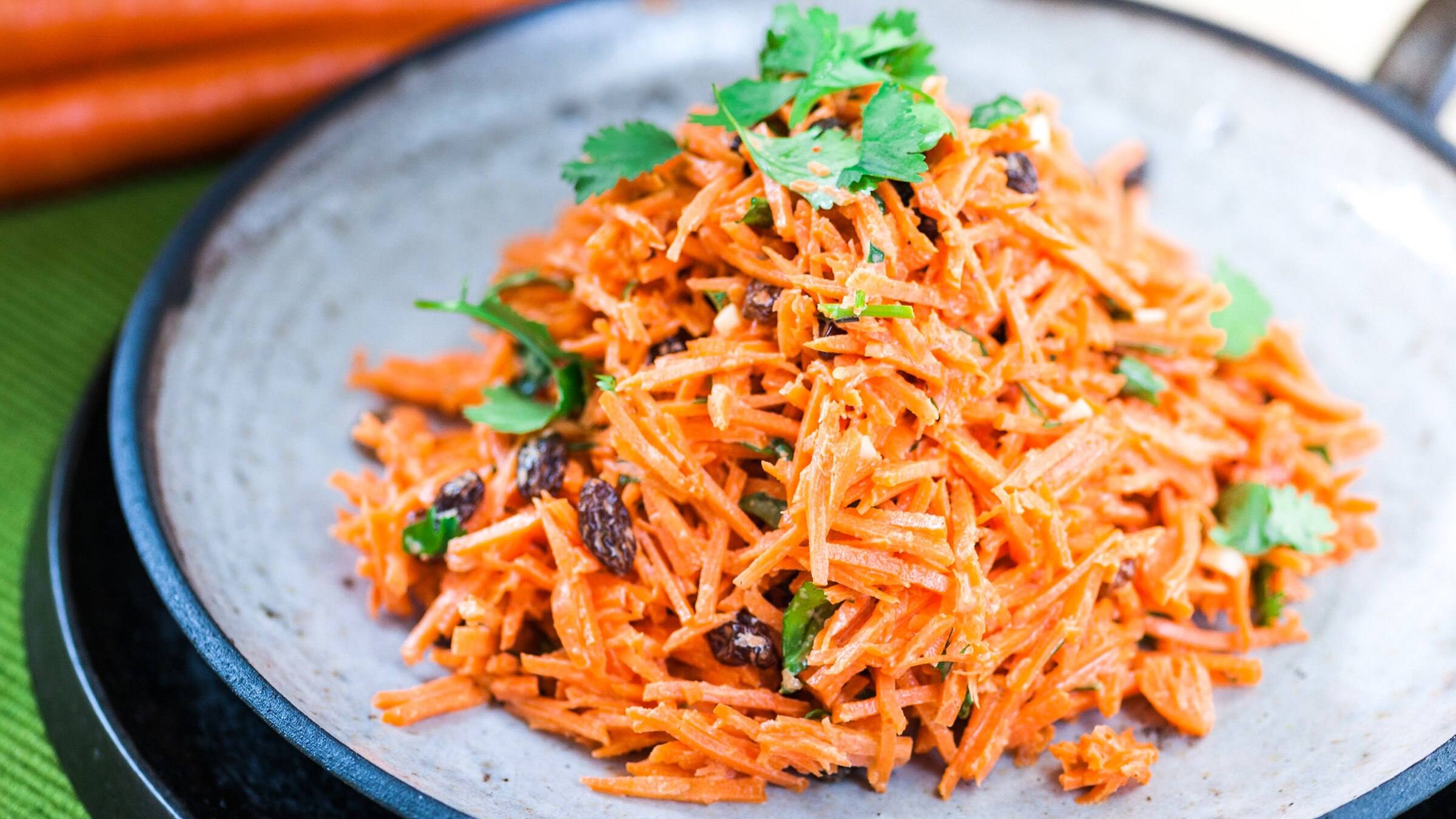 Trying new foods is what its all about, check out our Moroccan carrot salad recipe today and be amazed at the excellent taste this dish can bring!
INGREDIENTS
1 lb. (500 g) carrots, coarsely grated
1/2 cup (125 mL) raisins
1/4 cup (50 mL) Hellmann's® Real Mayonnaise
1/3 cup (75 mL) orange juice
1/4 cup (50 mL) fresh cilantro
1 clove garlic, finely chopped
1 tsp. (5 mL) ground cumin
1 tsp. (5 mL) paprika
1/8 tsp. (0.5 mL) cayenne pepper
METHOD
Combine all ingredients in large bowl. Cover and marinate in the refrigerator for at least 2 hours, or up to 2 days to allow flavours to combine. Serve chilled or at room temperature.
Tip:
Tip: A perfect side dish with grilled or roasted chicken or lamb.