Moist Meatballs with Thai Dipping Sauce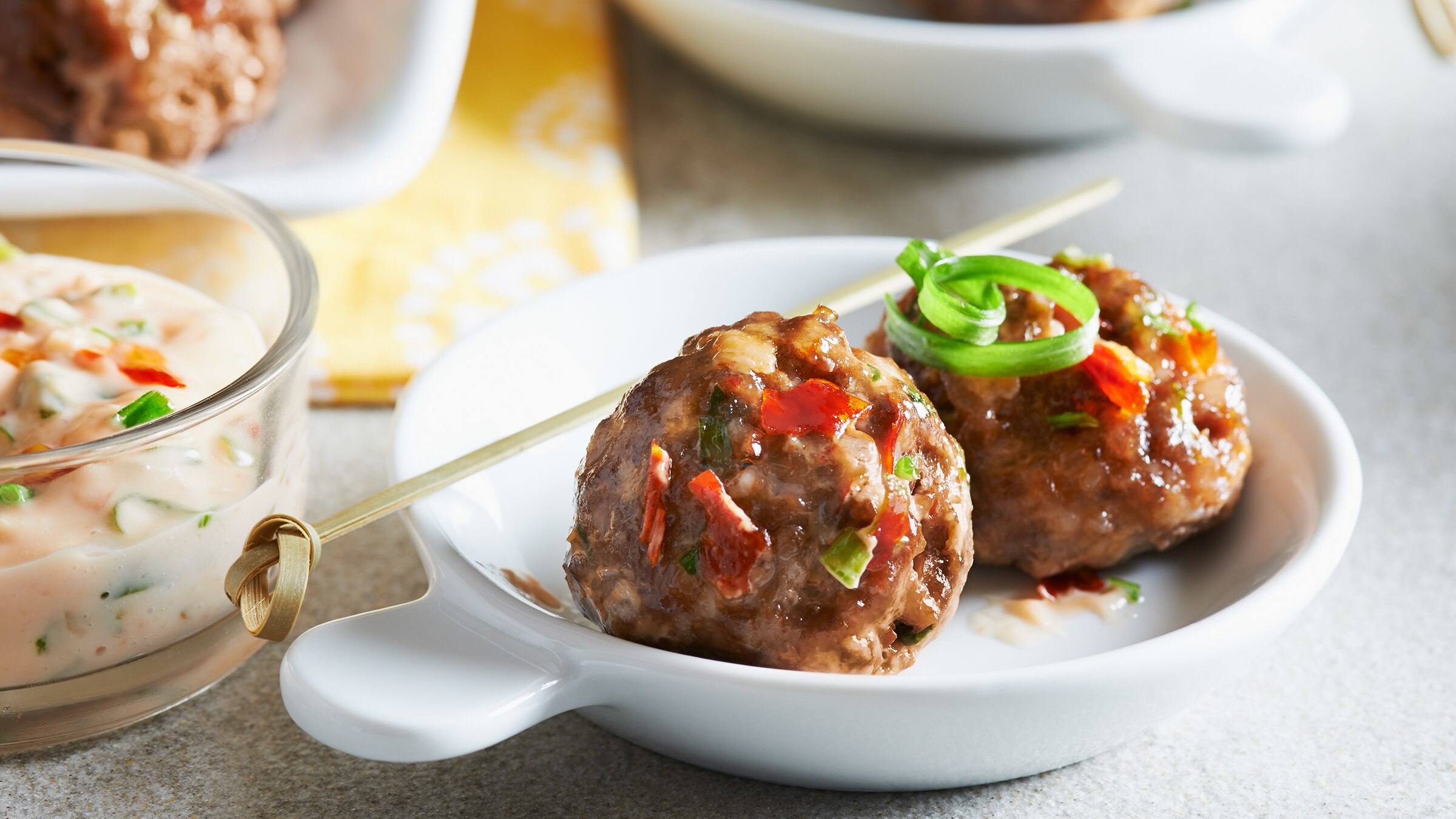 After some inspiration for your next meal? Check out these moist meatballs with Thai dipping sauce recipe, that'll be sure to impress!
INGREDIENTS
1/2 cup (125 mL) Hellmann's® 1/2 The Fat mayonnaise-type dressing
1/4 cup (60 mL) sliced green onions
3 Tbsp. (45 mL) Thai sweet chili sauce
2 Tbsp. (30 mL) water
1 1/2 tsp. (7 mL) grated fresh ginger
1 lb. (450 g) lean ground beef or lean ground pork
METHOD
Preheat oven to 375°F (190 C). Combine all ingredients except ground beef in medium bowl.

Remove 1/4 cup (60 mL) of the sauce to another medium bowl and combine with beef. Shape mixture into 1-inch (2.5 cm) meatballs and arrange on ungreased rimmed baking sheet.

Bake 15 minutes or until done. Toss with 2 tablespoons (30 mL) sauce; spoon into serving bowl and serve with toothpicks and remaining sauce for dipping.
Tip:
See nutrition information for sodium and saturated fat content.