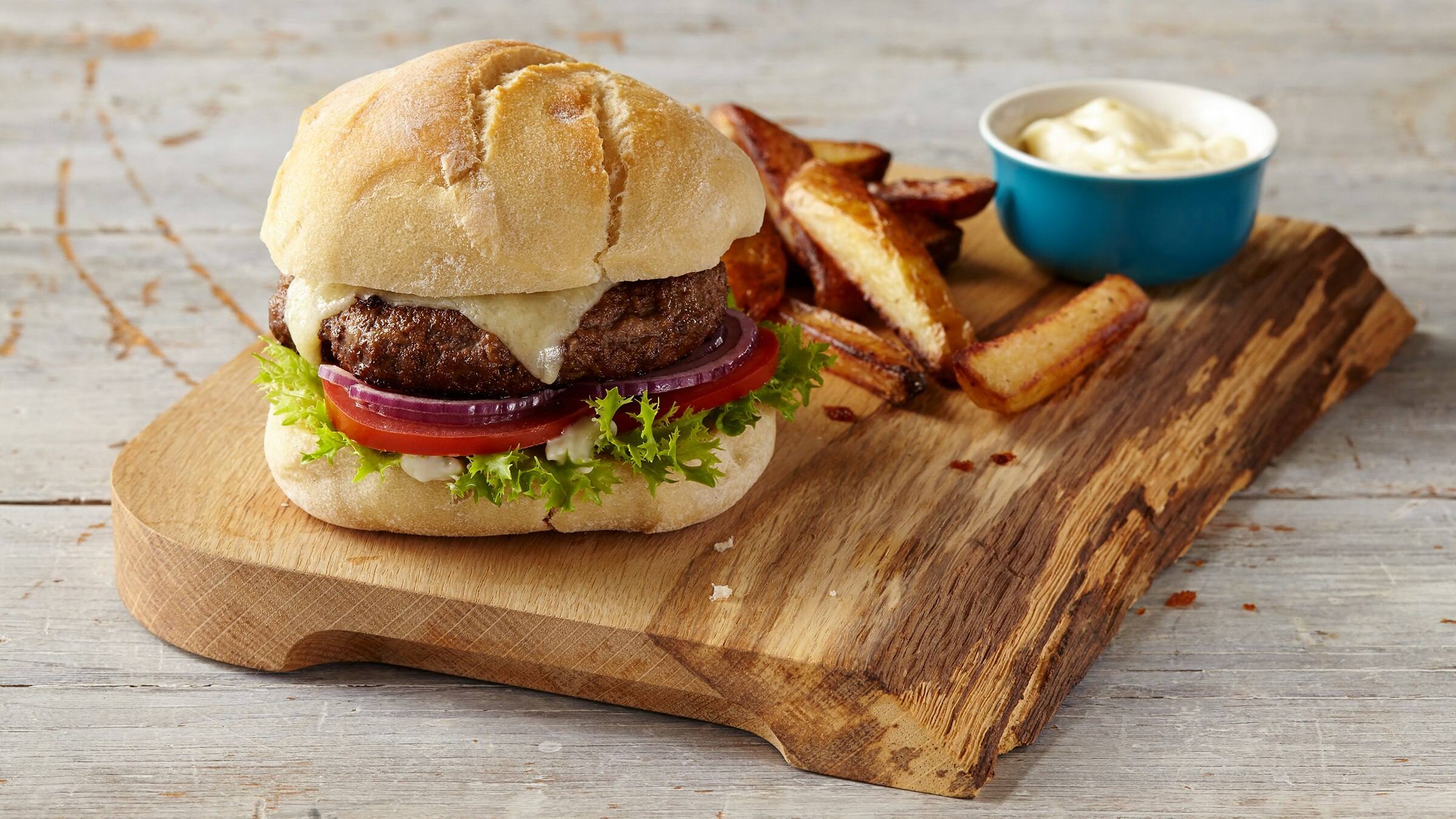 Juicy beef covered in cheese with onion and the great taste of Hellmann's® Real Mayonnaise. A great classic cheeseburger recipe.
INGREDIENTS
1 lb. (450 g) extra lean ground beef
4 Tbsp. (60 mL) Hellmann's® Real Mayonnaise, divided
2 cloves garlic, finely chopped
1/4 tsp. (1 mL) ground black pepper
4 slices cheddar cheese or American cheese
4 whole wheat hamburger buns, split
4 lettuce leaves
1 medium tomato, sliced
4 slices red onion
METHOD
Combine ground beef, 2 Tbsp./30mL Hellmann's® Real Mayonnaise, garlic and black pepper in bowl; shape into 4 patties.

Grill or broil burgers until desired doneness. Top with cheese and cook until cheese is melted. Spread buns evenly with remaining 2 Tbsp./30mL Mayonnaise. Serve burgers in buns with lettuce, tomato and red onion. Serve with coleslaw if desired.
Tip:
Tip: For an Italian Burger, top with roasted peppers and mozzarella cheese instead of cheddar and use arugula to line the buns.