Swiss Chard & Delicata Squash Bowl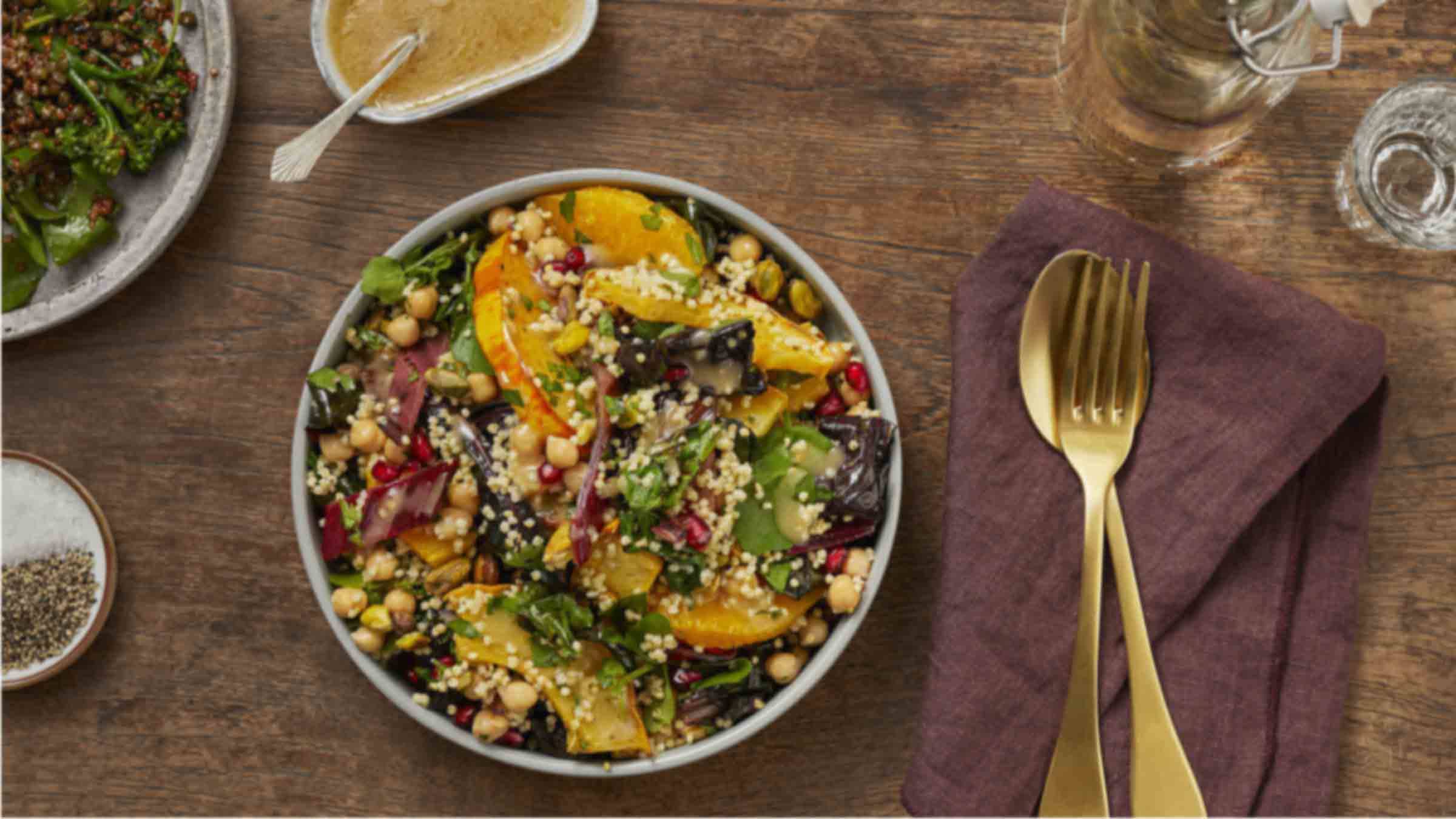 Why not try your culinary skills by making our middle eastern swiss chard & delicata squash bowl with pomegranate & pistachios recipe today.
INGREDIENTS
1 medium delicata squash, halved, seeded, sliced
1/2 cup (125 mL) Hellmann's® Lemon Za'atar Vinaigrette Dressing, divided
1/2 tsp. (2 mL) smoked paprika
1 can (470 g.) chickpeas, rinsed and drained
1 1/2 cups (375 mL) cooked couscous or millet or quinoa
2 oranges, cut into segments
3 cups (750 mL) sliced Swiss chard
1 cup (250 mL) watercress
1/4 cup (60 mL) chopped pistachios
1/3 cup (75 mL) pomegranate seeds
METHOD
Preheat oven to 425°F (220°C). Toss squash with 1/4 cup (60 mL) Hellmann's® Lemon Za'atar Vinaigrette Dressing and smoked paprika. Arrange on foil or parchment lined rimmed baking sheet. Roast 20 minutes or until golden and tender. Remove from oven and cool.

Toss chickpeas, couscous, oranges, Swiss chard and remaining Dressing in large bowl. Gently stir in roasted squash. Spoon evenly into 4 bowls and sprinkle evenly with watercress, pistachios and pomegranate seeds.