Mexican Street Corn Fries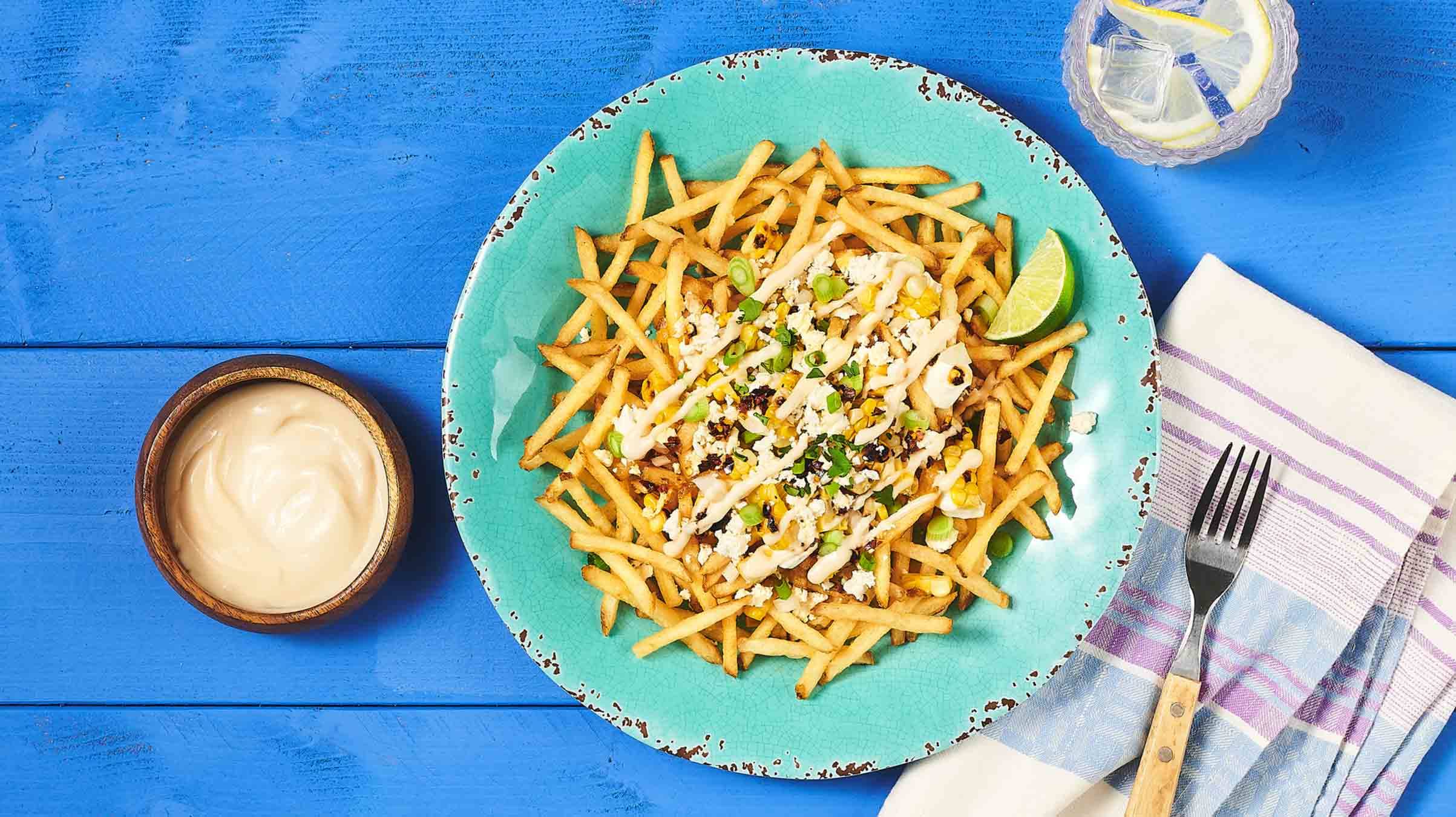 INGREDIENTS
2 ears corn-on-the-cob, grilled
2 Tbsp. (30 mL) finely chopped white onion
1/4 cup (60 mL) light cream cheese
1 lime, peel grated, then juiced
170 g (6 oz.) Cavendish Farms Restaurant StyleTM Drive-Thru FriesTM
1/4 cup (60 mL) crumbled cotija cheese
1 green onion, sliced
1/4 cup (60 mL) Hellmann's® Garlic Aioli
1 Tbsp. (15 mL) chili oil
Cilantro for garnish
Lime wedges for serving
METHOD
Cut corn kernels off corn cobs using a serrated knife and transfer to bowl. Stir in white onion.

Combine cream cheese, lime juice and grated lime peel in small bowl until smooth. Set aside.

Cook Cavendish Farms Restaurant StyleTM Drive Thru Fries in oven or air fryer according to package directions.

Place cooked fries onto serving plate. Spoon lime cream cheese sauce over fries. Top with corn mixture. Sprinkle with crumbled cotija cheese and green onion. Drizzle with Hellmann's® Garlic Aioli and chili oil. Garnish with cilantro and serve with lime wedges.
Tip:
Tip: if you have any trouble finding cotija cheese you can replace it with feta. \nTo make Vegan - use vegan shredded mozzarella instead of cojita cheese, vegan cream cheese and Hellmann's® Vegan.