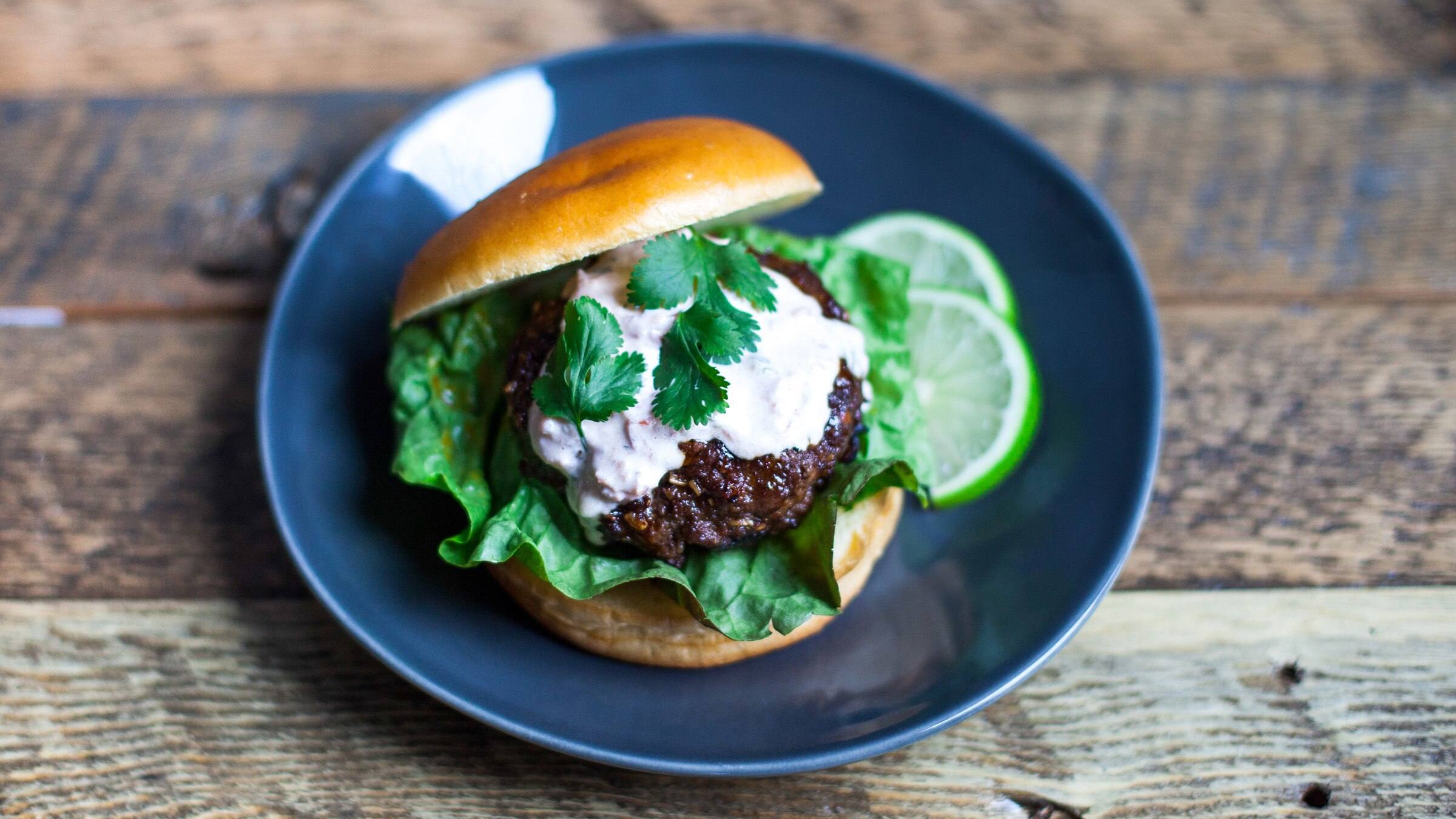 After some inspiration for your next meal? Check out these Mexican burgers recipe, that'll be sure to impress!
INGREDIENTS
1 package Knorr® Onion Dry Soup Mix
1 1/2 lbs. (750 g) ground beef
1/4 cup (50 mL) water
2 Tbsp. (30 mL) chili powder
1 tsp. (5 mL) ground cumin
1 1/2 Tbsp. (7 mL) dried oregano leaves
6 slices Monterey Jack cheese or Cheddar cheese
1/2 cup (125 mL) prepared salsa
1/4 cup (50 mL) Hellmann's® Real Mayonnaise
6 onion rolls, hamburger rolls or pita bread (13 cm.)
METHOD
Combine Knorr® Onion Dry Soup Mix, ground beef, water, chili powder, cumin and oregano in large bowl; shape into 6 patties. Place one piece of cheese on each patty. Fold edges of patty over cheese, pressing firmly in centre to seal completely. Chill 30 minutes or overnight.

Combine salsa with Hellmann's® Real Mayonnaise in small bowl; chill until ready to serve.

Grill patties, turning once, 12 minutes or until desired doneness.

Serve burgers on rolls. Top with salsa mayonnaise and, if desired, lettuce and cilantro.
Tip:
Tip: Cilantro fan? Stir some chopped fresh cilantro into the burger mixture and the salsa.

Plant-Based Tip: Check out our Grilled Chipotle Black Bean Quinoa Burgers at Knorr.com/ca.