Mediterranean Summer Salad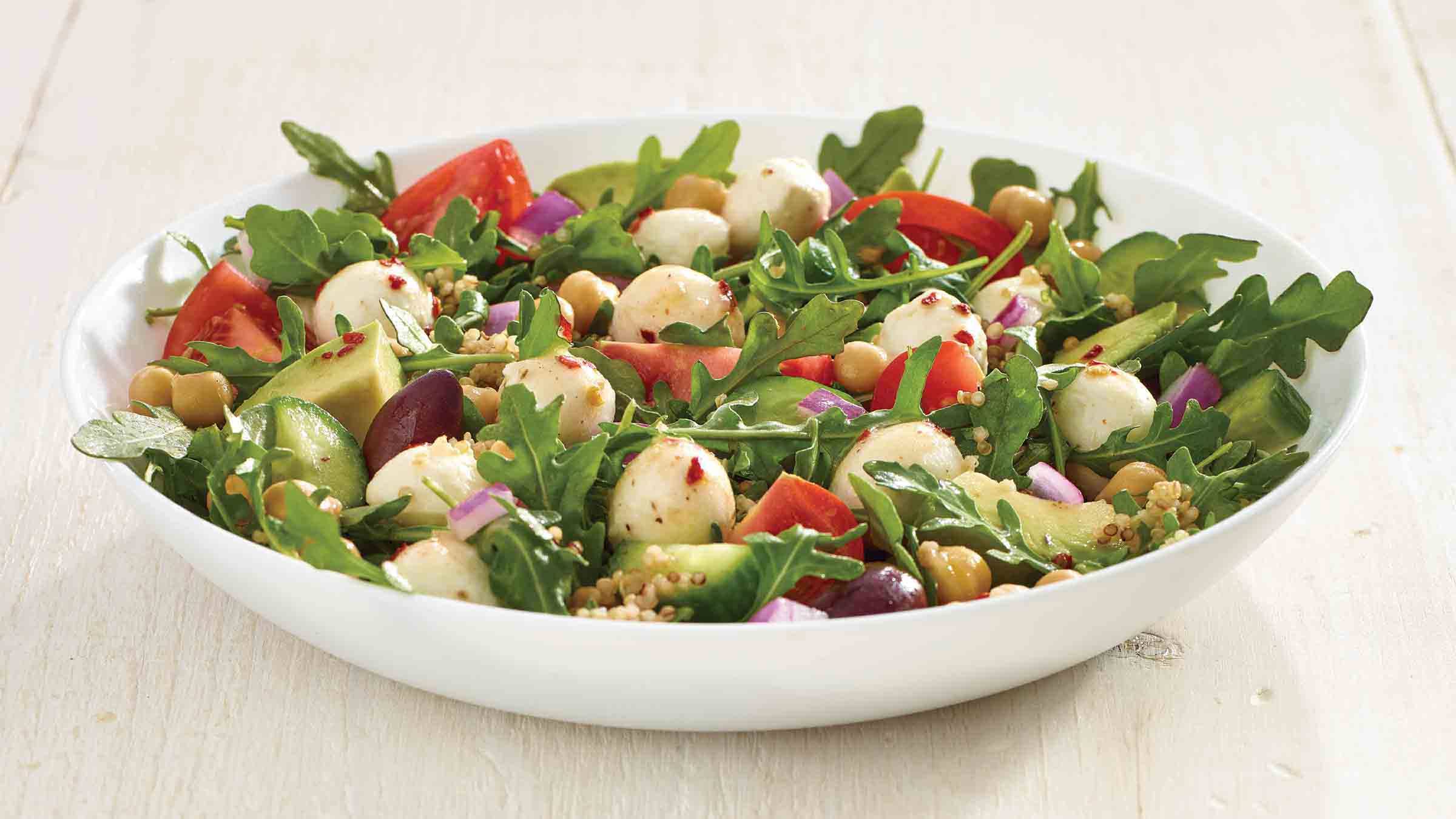 After some inspiration for your next meal? Check out this Mediterranean Summer Salad recipe, that'll be sure to impress!
INGREDIENTS
1 tub Tre Stelle® mini mini Bocconcini, drained
1/2 cup (125 mL) Hellmann's® Lemon Za'atar Vinaigrette Dressing, divided
1 1/2 cups (375 mL) cooked quinoa
6 cups (1.5 L) loosely packed arugula or any fresh salad greens of your choice
16 cherry tomatoes, halved
1/3 English cucumber, quartered lengthwise and sliced
1/2 small red onion, chopped
1 large avocado, cubed (optional)
1 cup (250 mL) canned chickpeas, rinsed and drained
1/3 cup (75 mL) pitted kalamata olives
METHOD
Combine mini mini Bocconcini and 2 Tbsp. (30 ml) Hellmann's® Lemon Za'atar Vinaigrette Dressing in a bowl. Stir, cover and allow to marinate in the refrigerator until ready to use.

Add quinoa, arugula, tomatoes, cucumber, onion, avocado, chickpeas, olives and remaining Vinaigrette to large serving bowl; toss to combine.

Top with marinated Bocconcini. Make 6 servings.
Tip:
Tip: Also delicious with couscous instead of quinoa!