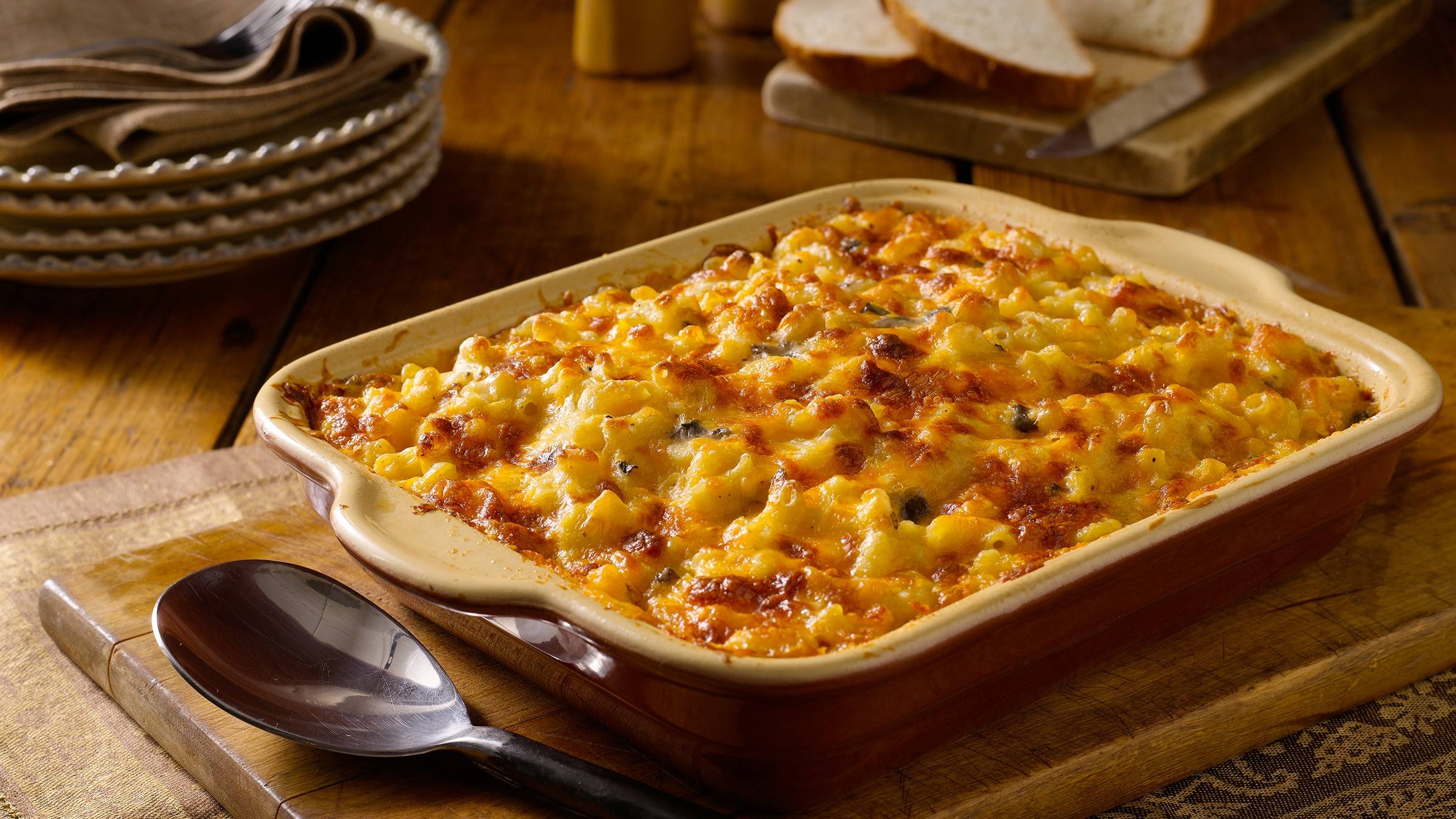 This indulgent homemade macaroni and cheese recipe combines two types of cheese, milk and Hellmann's® Real Mayonnaise for ultimate taste, comfort and creaminess.
INGREDIENTS
2 Tbsp. (30 mL) margarine
2 Tbsp. (30 mL) all-purpose flour
3 cups (750 mL) milk
1/4 cup (60 mL) shredded cheddar cheese (about 3 oz.)
1/4 cup (60 mL) grated Parmesan cheese
3/4 cup (175 mL) Hellmann's® Real Mayonnaise
1 1/2 cups (375 mL) elbow macaroni, cooked and drained
1/4 tsp. (1 mL) ground black pepper
1/4 cup (60 mL) bread crumbs
METHOD
Preheat oven to 350° F (180° C).

Melt margarine in large saucepan over medium heat and stir in flour with wire whisk. Slowly add milk, stirring constantly with wire whisk. Bring just to the boiling point over medium heat, stirring constantly. Reduce heat to low and stir in cheeses until cheeses are melted, about 3 minutes. Stir in Hellmann's® Real Mayonnaise and pepper until blended. Stir in hot macaroni. Pour into 2-quart baking dish; sprinkle with bread crumbs.

Bake uncovered until golden and bubbling, about 30 minutes.
Tip:
Tip: Add some great flavor and color by stirring in some sliced green onions.

See nutritional information for sodium content.