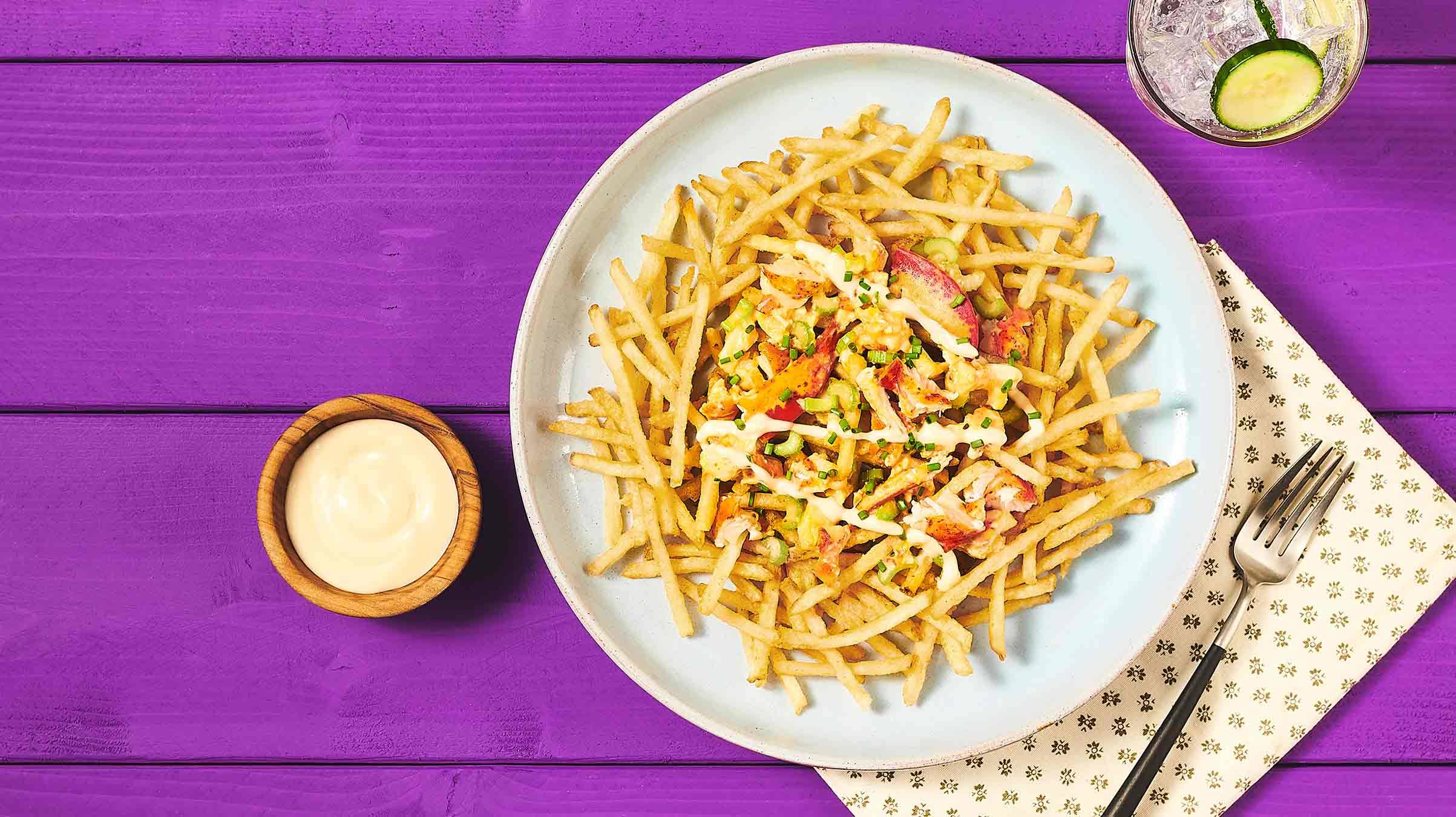 INGREDIENTS
170 g (6 oz.) Cavendish Farms Restaurant StyleTM Gourmet Frites Extra Thin with Cracked Pepper
1 1/2 lbs. (675 g) cooked fresh lobster
1/4 cup (60 mL) PLUS 1 Tbsp. (15 ml.) Hellmann's® Garlic Aioli, divided
1/2 tsp. (2 mL) hot pepper sauce, or more to taste
1/4 cup (60 mL) sliced celery
1 tsp. (5 mL) grated lemon peel
1 Tbsp. (15 mL) lemon juice
Chopped chives for garnish
Lemon wedges for serving
METHOD
Cook Cavendish Farms Restaurant Style Gourmet Frites in oven or air fryer according to package directions.

Shuck and chop lobster meat and transfer to mixing bowl. Keep claws whole if desired. Add 1Tbsp. (15 mL) Hellmann's® Garlic Aioli, hot pepper sauce, celery, lemon peel and juice and stir until combined.

Layer cooked fries with lobster roll mixture in a serving bowl. Drizzle with remaining Aioli. Garnish with fresh chopped chives and serve with lemon wedges.