Lemony Gremolata-Crusted Tilapia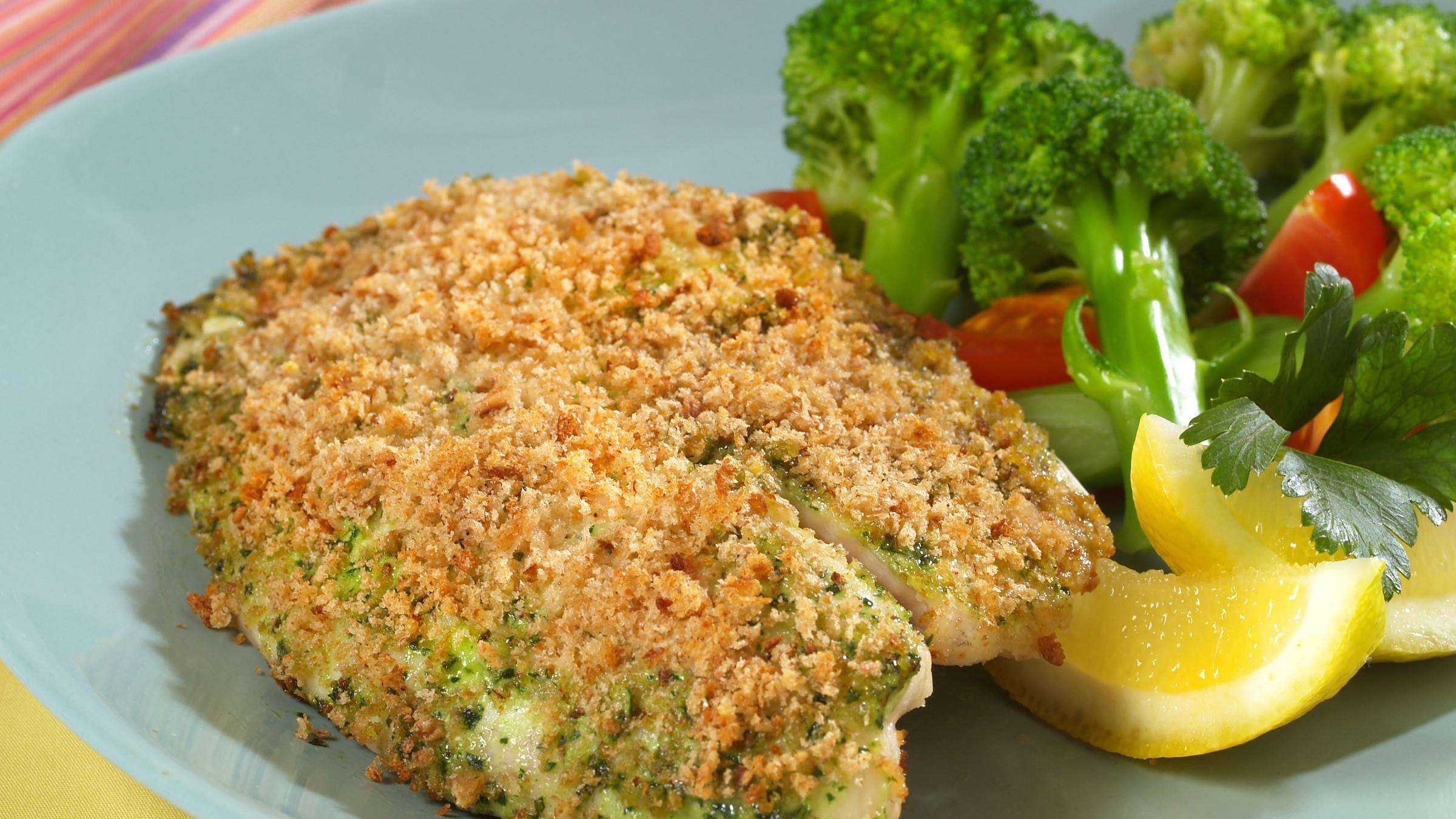 Trying new foods is what its all about, check out our gremolata crusted tilapia recipe today and be amazed at the excellent taste this dish can bring!
INGREDIENTS
1 slice whole grain bread
1/4 cup (50 mL) loosely packed flat-leaf parsley
1 clove garlic, finely chopped
1/2 tsp. (2 mL) grated lemon peel
1/8 tsp. (0.5 mL) ground black pepper
1/4 cup (50 mL) Hellmann's® Real Mayonnaise
6 tilapia fillets, (about 1-1/2 lbs./ 750 g)
1 tsp. (5 mL) lemon juice
METHOD
Preheat oven to 425°F(220°C)

Process bread until small crumbs form in food processor; remove and set aside.

Add parsley, garlic, lemon peel and pepper into processor; process until blended. Add Hellmann's® Real Mayonnaise and process just until blended.

Arrange tilapia on baking sheets or broiler pan. Evenly sprinkle with lemon juice, then evenly top with mayonnaise mixture, then bread crumbs. Bake 15 minutes or until tilapia flakes with fork.