Lemon Cheesecake with Raspberries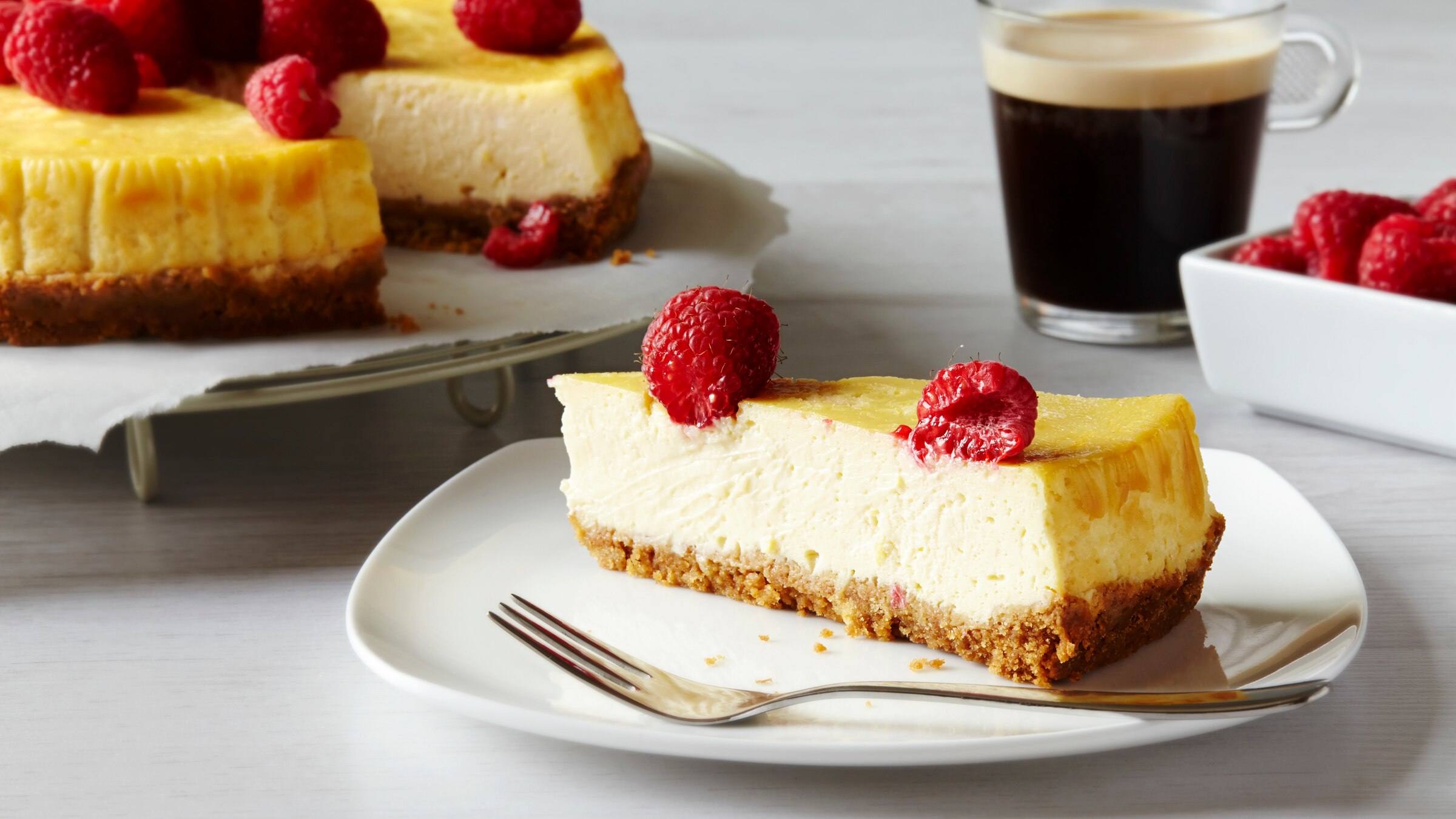 Stunning fresh lemon cheesecake with a creamy texture from Hellmann's® Real Mayonnaise. This cheesecake recipe is the ultimate dessert show stopper.
INGREDIENTS
2/3 cup (150 mL) graham cracker crumbs
1/3 cup (75 mL) margarine, melted
1/2 cup (125 mL) hazelnuts, toasted and chopped
1 lb. (500 g) (2-8 oz. pkg.) reduced fat cream cheese
1/2 cup (125 mL) sugar
1/2 cup (125 mL) Hellmann's® Real Mayonnaise
4 eggs
1 1/2 Tbsp. (22 mL) grated lemon peel
2 tsp. (10 mL) vanilla extract
1 3/4 cups (425 mL) fresh raspberries
METHOD
Preheat oven to 350°F (180°C). Grease 9-inch (23 cm) round cake pan; set aside.

Combine graham cracker crumbs, melted margarine and hazelnuts; press into prepared pan. Chill in refrigerator until ready to use.

Beat cream cheese, sugar and Hellmann's® Real Mayonnaise in large bowl with electric mixer until smooth, about 3 minutes. Gradually beat in eggs, lemon peel and vanilla until smooth. Pour into prepared pan.

Bake 45 minutes or until almost set in center. Let cool on wire rack, then chill in refrigerator 3 to 24 hours. Top with raspberries.